A beloved celebration of Asian storytelling on the big screen returns to Toronto from November 8-19. The 27th edition of the Reel Asian International Film Festival will showcase 15 features and 57 shorts created by Asian filmmakers from around the world.
"There is a need for our stories now more than ever," says Deanna Wong, the Executive Director of Reel Asian. "We're so proud to welcome audiences back to the festival, which aims to bridge cultural divides, inspire meaningful conversations, and celebrate Asian voices."
We're loving the representation at the festival this year— women and non-binary filmmakers directed more than half of the films at the festival, and Canadian filmmakers like Fawzia Mirza, Meredith Hama-Brown and Vivek Shraya are taking centre stage.
With a range of gripping features, intriguing documentaries, and captivating shorts, here are the must-see films from women and non-binary filmmakers at the festival, plus two special events you won't want to miss.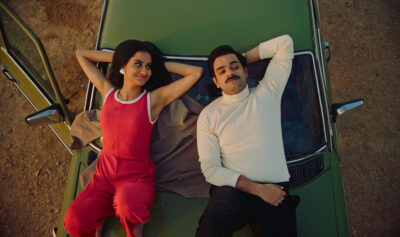 Opening the festival is The Queen My Dreams, the directorial debut from Fawzia Mirza. Fusing elements from Indian cinema and classic Canadian coming-of-age stories, the film details key moments in the lives of queer Muslim grad student Azra (Amrit Kaur, The Sex Lives of College Girls), and her mother Mariam, as they cope with the sudden death of Azra's father and connect over their shared love of a Bollywood star. See it at Reel Asian on November 8, followed by a Q&A with Mirza.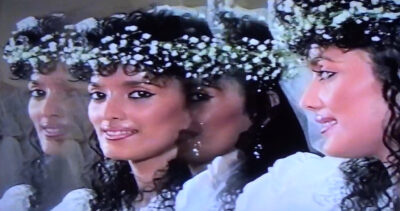 Chloe Abrahams' debut feature features three women at its centre: her mother, Rozana; her grandmother, Jean; and Chloe herself. Their stories speak to the ways in which we both hurt and protect the ones we love, with reflections on family, memory, identity, violence, and love. This is a deeply personal portrait of coping with physical and sexual violence, the damage of grief and estrangement, and the possibilities of hope, joy, healing, and reconciliation. See it at Reel Asian on November 9, followed by a Q&A with Abrahams.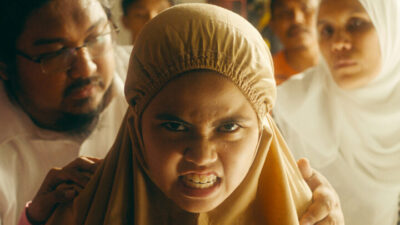 Tiger Stripes is a coming-of-age horror with elements of Southeast Asian folklore, and is the debut feature from Malaysian-born director Amanda Nell Eu. When 12-year-old Zaffan gets her first period, she tries to hide the changes her body is going through from her village, a community structured around patriarchy and religious expectations. When a monster is rumoured to be lurking close by, panic spreads and Zaffan is exposed by her peers, and she must learn to embrace herself. This year, Tiger Stripes became the first Malaysian film to win an award at the Cannes Film Festival. See it at Reel Asian on November 11.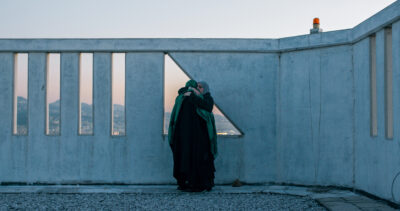 This documentary from Lebanese American filmmaker Jude Chehab captures her journey to understand the quest for love, acceptance, and meaning that brought three generations of women in her family to pledge loyalty to a secretive matriarchal religious order operating clandestinely in Lebanon. See it at Reel Asian on November 11.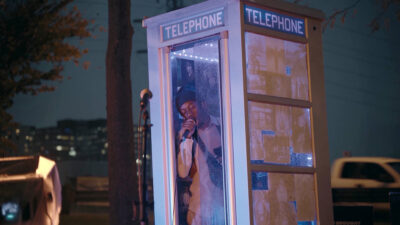 This intimate feature debut from Chrisann Hessing is a glimpse into the world of The Good Guise, an artist collective in Toronto formed to spark conversations around healthy masculinity. Faced with a lack of resources and racialized discrimination, these artists remain dedicated to their mission of finding radical alternatives to shame and punishment, making a mark on the Toronto arts community along the way. See it at Reel Asian on November 11.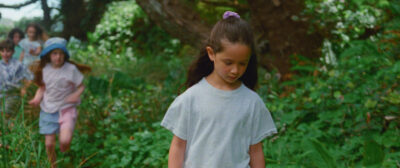 This debut from BC filmmaker Meredith Hama-Brown follows Judith, a Japanese Canadian woman who brings her family to a therapy retreat on the Pacific Coast. As her relationship with her husband unravels, their two daughters are also impacted. Deeply-rooted grief, shame, intergenerational trauma and racial identity all come to a head, testing their relationships and family bonds. We had the opportunity to watch this thoughtfully crafted film at TIFF and chat with Hama-Brown about her feature debut and the importance of opening conversations about Japanese Canadian identity. See it at Reel Asian on November 12.
Plus, Two Not-to-Miss Events: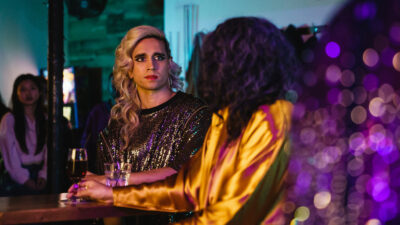 How to Fail as a Popstar: The Clumsy Art of Finding Yourself —Screening and Artist Talk
How to Fail as a Popstar, a new eight-episode series on CBC Gem, is based on multi-disciplinary artist Vivek Shraya's lifelong dream of becoming a popstar, and what happens when that dream doesn't come true. This event will include a screening of the series' first three episodes, followed by a panel discussion with Shraya, director Vanessa Matsui, and cast member Ayesha Mansur Gonsalves about adapting from stage to screen, the realities of the music industry, and the power of intersecting identities. The event is happening on November 16 at Hot Docs Ted Rogers Cinema—get your tickets for what's sure to be an entertaining and insightful evening.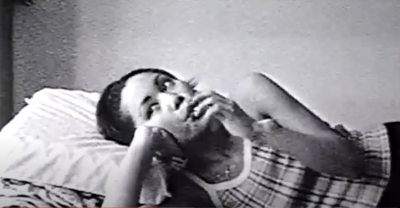 Canadian Spotlight: First Films
Witness the origin stories of award-winning Asian Canadian filmmakers at this presentation of the first films they ever made. Sunday Afternoon from Renuka Jeyapalan, Hacking 'Til My Legs Fall Off from Joyce Wong and Here I Am from Sami Khan will be shown in a cabaret-style format, followed by a short roundtable of good-natured critique. This ode to early-career filmmaking is a celebration of the first ideas that invigorated these filmmakers and how far they have come since their first projects. Happening on November 18 at CSI Annex.
See the full schedule and lineup of films for the Reel Asian International Film Festival.