Independent retailers bring vibrancy to our streets, and help make a city walkable and interesting. It's no secret that small businesses have had an incredibly challenging time during COVID, with women-owned businesses being the hardest hit. The good news is that Canadians are deeply committed to supporting local small businesses this holiday season, especially ones that align with their values.
"Canadians are shopping with renewed priorities this holiday season by focusing on local and small businesses, and giving gifts with meaning," said Craig Reiff, Vice President, Consumer and Small Business Products, Open Banking at Mastercard in Canada. It's news we like to hear.
A recent study from Mastercard showed that the uptick in supporting local businesses was not a trend reserved for one particular generation, but that all age groups were stepping up their support: 74% of Boomers, 72% of Gen Z, 70% of Gen X, and 61% of Millennials all expressed a desire to be more conscious about where they shop this holiday season, with many indicating that supporting BIPOC-owned and women-owned businesses was a priority.
Given this news, we thought we'd highlight some of our most beloved women-owned businesses in Toronto, that we strongly believe in. We guarantee you can find meaningful and unique treasures at these gems, for all your last-minute gifts.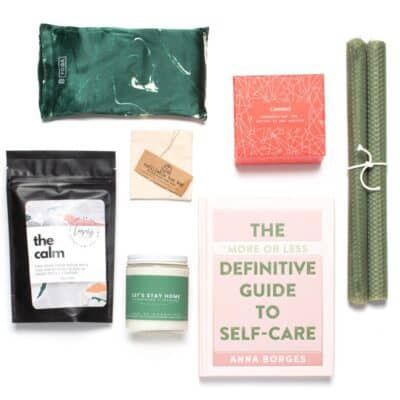 Crying Out Loud
2005 Danforth Avenue
Why We Love: Founded by a group of young widows, Crying Out Loud is dedicated to promoting mental wellbeing through a thoughtful selection of self and community care items, as well as curated care packages for all of life's ups and downs. Everything they sell exudes comfort.
What You'll Find: Shelves artfully stocked with beautiful journals, self-care stocking stuffers, travel mugs, the most thoughtful cards, candles, & gifts that support sexual wellness, curated care packages, self-help books & more. Jump to the Crying Out Loud site now, and follow them on Instagram.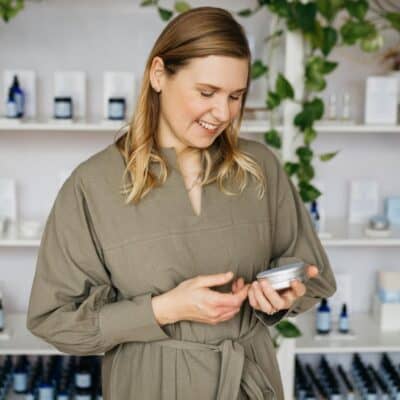 Province Apothecary
1554 Dundas Street West
Why We Love: After struggling with allergies and eczema all her life, Julie Clark founded Province Apothecary to help people feel good in their own skin, using holistic and natural cruelty-free products with known ingredients. Her story inspires us, and we love her collection of skincare products.
What You'll Find: Everything one needs to care for their skin: exfoliating dry brushes, hydrating serums, dual-action jade rollers, masks for at-home facials, and plenty of balms to help you stay dewy and radiant all winter long! See the full collection of Province Apothecary products on their website.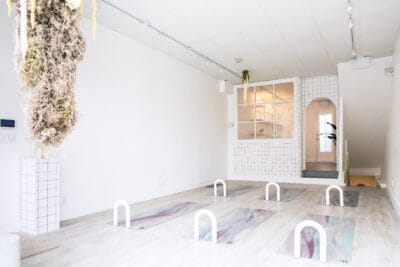 Have A Nice Day Pilates
398 King Street East
Why We Love: Have a Nice Day Pilates is the first Black-owned Pilates studio in Toronto. Recently, owner Jennifer Winter took over our IG feed for the day, and her warm and positive energy was felt by all. We are big believers in the importance of movement, for physical and mental health, and Jennifer's brightly-lit studio is a gorgeous Corktown space to stretch out all the stress.
What You'll Find: A variety of pilates classes that are welcoming to all levels, offered both in-person and virtually. Buy a gift card for someone, and let them pick and choose what works best for their schedule and comfort.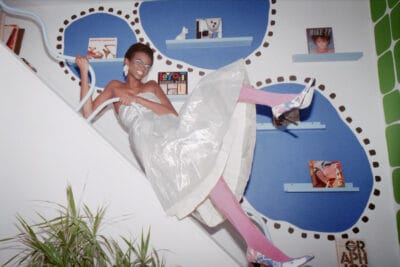 Chosen Vintage
1599 Dundas Street West
Why We Love: CHOSEN Vintage is a whimsical vintage shop that always sparks our imagination. We love their selection of gently loved, relevant, and affordable pieces, and they've recently added Book Nook, full of second-hand fashion books and beautiful things for the home. Take a trip to Dundas West to explore their collection of treasures, or browse the online shop. The cool thing about vintage is that it's one-of-a-kind, comes with a story, and is a lovely sustainable way to do gifting.
What You'll Find: Cozy knits, winter jackets, vintage purses, jewelry, eau de parfum, cool fashion accessories, and the best party dresses in the west end. (If you're seeking a fun outfit for NYE.. even if the party is a teeny-tiny gathering in your home.)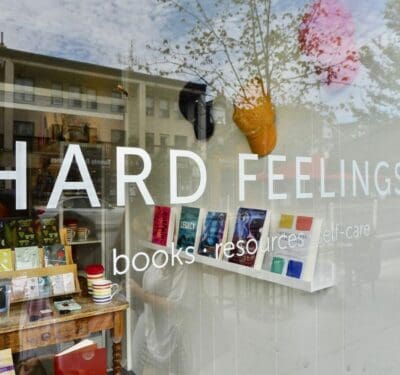 Hard Feelings
848 Bloor Street West
Why We Love: Founded by Kate Scowen, Hard Feelings is a social enterprise that is on a mission to strengthen mental health. They do this through the books and resources sold at their shop, and also by offering low-cost counselling services. Recently, they launched a "Shop Your Feelings" collection on their online shop, which helps people quickly navigate the shop to find what they need to best support them.
What You'll Find: Books, art supplies, tea, locally-made ceramics, journals, and other beautiful things that support mental health.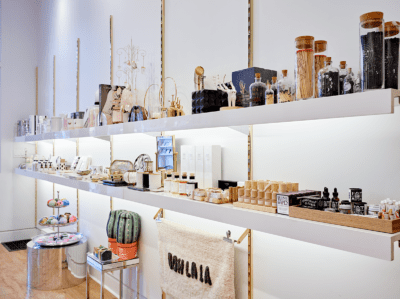 Token
777 Queen Street East
Why We Love: Token is a modern gift shop offering sustainable and curated gifts, with a commitment to low-waste and no-waste items. From the scented candles to the carefully curated shelves, stepping inside the Riverside shop feels like a rejuvenating treat
What You'll Find: Bath bombs, hydroponic grow kits, cute kitchenware, beeswax wraps (ditch the plastic!), gorgeous water bottles, eco-friendly napkins, bookends, planters, diffusers, and more!
To support empower small business owners, Mastercard has pledged to bring 50 million small businesses and 25 million women entrepreneurs into the digital economy by 2025. We're excited to watch the growth.
This post has been generously sponsored by Mastercard, but the thoughts and opinions are our own.