So, you've been invited to (another) ugly Xmas sweater party. Don't fret. You can dress tacky AND still look cute. Don't believe us? Check out these easy tips on how to snazz up your ugly sweater to make it (dare we say) flattering. 
1) It's all about balance: To offset a bulkier sweater, go with something sleek, like skinny jeans and boots,  displayed above by Bailey at Hot Dress, Hot Mess.
2) Pump it up: Blogger Alicia Fashionista of Vancouver styled her sweater with vibrant heels and a tulle skirt.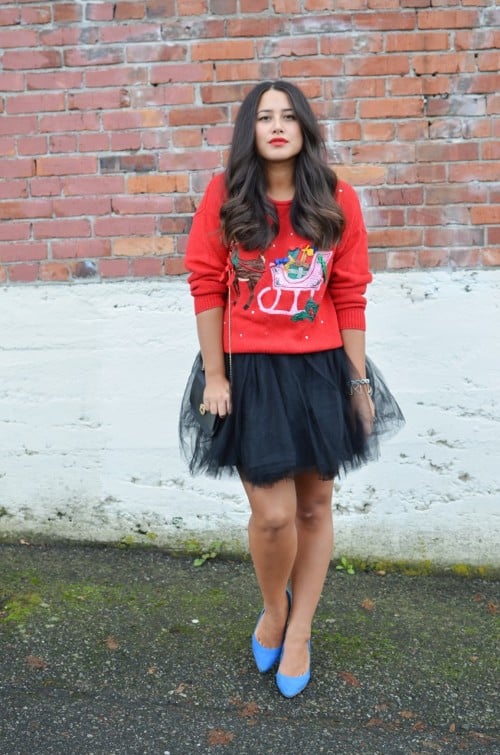 3) Naughty and Nice: Dress up your cheesy holiday sweater with leather accessories to sleigh a chic festive look. The contrast between leather and a vibrant knit sweater will make for an outfit that is not only flattering but also one-of-a-kind.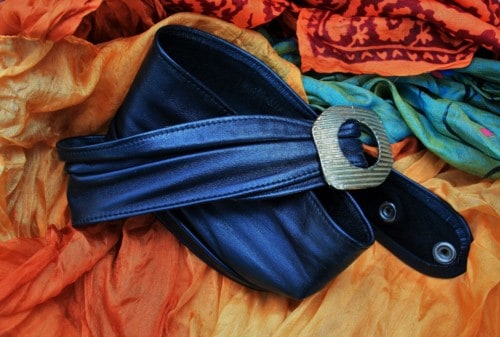 4) Make a noise: Make a very merry entrance at each holiday party with bells attached to your sweater. Fasten jingle bells on the cuffs and neckline of the sweater to stand out from the crowd. Check out this vid on how to gussy up, courtesy of Value Village:
5) Necktie Masterpiece: Class it up! Grab some holiday-themed neckties and glue them diagonally across any sweater.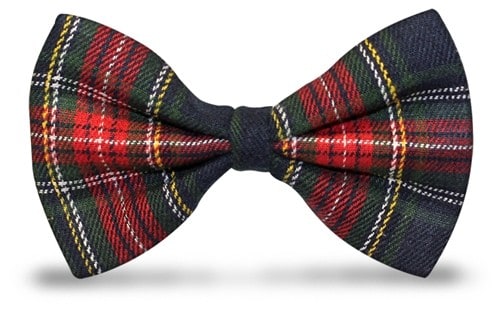 6) If you can't find a sweater that's as flattering as it is festive, DIY a plain sweater that's more suited to your silhouette. Hello Rigby put together a how-to guide here.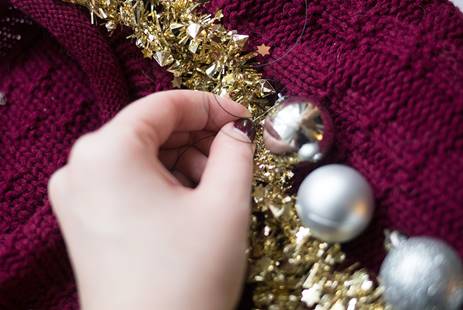 7) Stocking inspired: Sport the ugly holiday sweater as a dress and style it with knee-high knit stockings for a playful and adorable look. Pair the outfit with winter booties, low flats or – if you're feeling bold – go for socks + heels (weather permitting)!