Calling all Lizzo fans who want to move their body and have fun: Toronto Dance and Performance Coach Janet Castillo is hosting an About Damn Time workshop on July 24, open to all levels.
"If you love to dance and you love Lizzo then you should definitely be there! Expect a fun, empowering, endorphin-releasing dance class" says Janet, who is a big believer on the benefits of movement and music as a way to bring joy to one's life.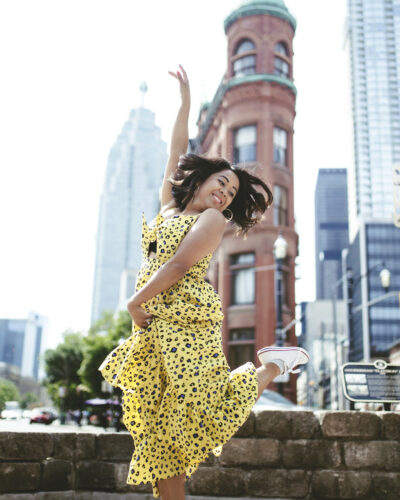 The class will begin with an uplifting warm-up, move into simple grooves, and then work on a short choreographed routine. "About Damn Time lights me up and gets me going. The song is reflective of all the pressures and struggles we've been through during the pandemic, and how we can rise from it, heal, and be okay. It's time to turn up the volume in our lives! Lizzo's music is liberating—she gives everyone permission to celebrate themselves."
Janet's class is sure to inject some good vibes into your summer. Learn the moves, and then show them off! This workshop is the definition of summer fun.
Watch Lizzo's video to get in the mood, and follow Janet on Instagram—her radiant energy will brighten your day.
The About Damn Time dance workshop is happening Sunday, July 24 from 1-2PM at Steps Dance Studio (819 Yonge Street) and costs $25. Reserve your spot now.