We're thrilled to be kicking off #BooksMakeLifeBetter, our new monthly book club with Simon & Schuster Canada with Monica Ali's utterly brilliant and daring new novel Love Marriage.
The British author, of Bangladeshi origin, won critics over with her debut novel, Brick Lane, and in Love Marriage she has given the world another irresistible page-turner. Immerse yourself in vivid London scenes with rich characters, juicy plot twists, and unpredictable laugh-out-loud dialogue. Love Marriage is a sharp-witted and immensely pleasurable read about complicated family dynamics, cultural differences, and classism.
Twenty-six year old Yasmin Ghorami is training to be a doctor (like her Indian-born father), and engaged to the charismatic, upper-class Joe Sangster, whose formidable mother, Harriet, is a famous feminist. The gulf between the families is vast. So, too, is the gulf in sexual experience between Yasmin and Joe.
As the wedding day draws near, misunderstandings, infidelities, and long-held secrets upend both Yasmin's relationship and that of her parents, a "love marriage," according to the family lore that Yasmin has believed all her life.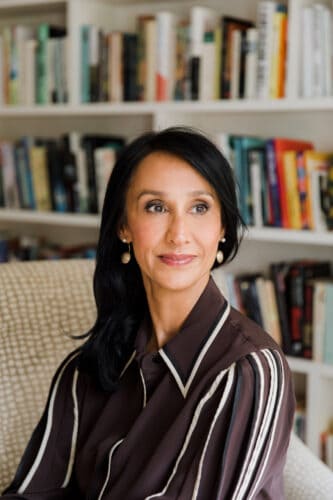 A gloriously acute observer of class, sexual mores, and the mysteries of the human heart, Monica Ali has written a captivating social comedy and a profoundly moving, revelatory story of two cultures, two families, and two people trying to understand one another. The book is an INSTANT Sunday Times bestseller (UK) and an Oprah Daily most anticipated book for 2022 as well.
Monica Ali's Brick Lane was a finalist for the Los Angeles Times Book Prize and the National Book Critics Circle Award, and was shortlisted for the Booker Prize. It was named as best book of the year by The New York Times, Chicago Tribune, The Washington Post, and The Atlantic.
Grab your copy, and follow along. We will be interviewing Ali mid-month, and sharing conversation starters to inspire thought and discussion to be shared online, or at-home with your fellow book-loving friends.
We're also giving away a free copy and an incredible dinner for four to one lucky winner! Given how Indian food seems to be a character of its own in the book, it only made sense to partner with Pukka for this giveaway.
Enter to win a copy of 'Love Marriage' + Tasting Menu for four at Pukka on our Instagram.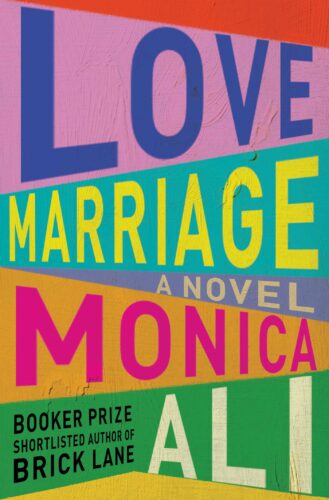 We have three main goals with our #BooksMakeLifeBetter book club with Simon & Schuster Canada:
Introduce you to incredible authors we know you'll love.
Inspire conversations – fun ones, important ones, and ones that shift perspectives.
ENJOYMENT. Reading is a pleasure! And a wonderful escape from a stressful and noisy world. We want to nurture your love of reading and help you hit your reading goals (and meet ours too).
Join us as we explore different genres and styles each month with an exciting new title. Truly, #BooksMakeLifeBetter. New books will be announced at the top of each month.