For November, we have a modern take on classic favourite. The Burgundy Smokey Eye looks great on just about anyone. Perfect for a night out, it makes blue eyes electric, green eyes pop and brown eyes smolder! Want to learn how to complete this look with flawless skin and contouring? Check out our YouTube channel – The Look Beauty – and subscribe.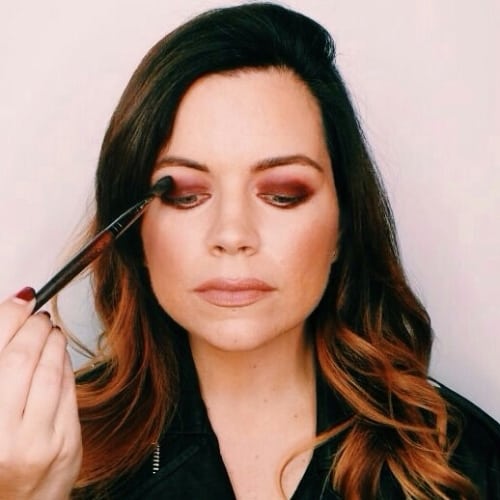 Step 1. Apply your favourite eye primer (Urban Decay Primer Potion) to your lids and right up to your brow bone. Using a medium sized flat eye shadow brush, press a burgundy eye shadow (Make Up For Ever M844) onto your lid, from your lashes up to your crease.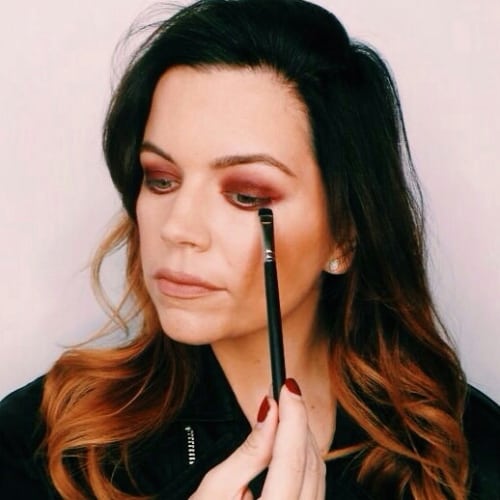 Step 2. Using a smaller, narrow brush, pull the same shadow underneath your lower lashes.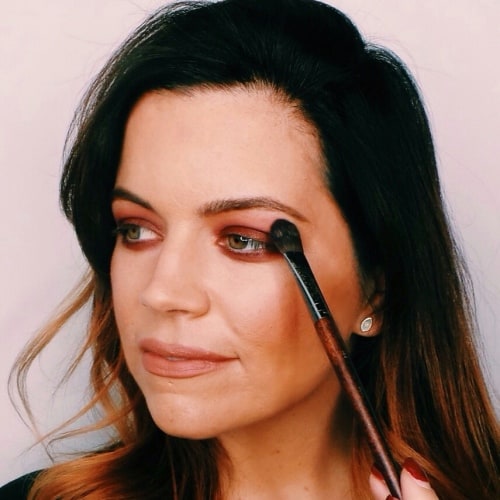 Step 3. Now with a slightly larger, fluffy eye shadow brush, use a matte warm brown or peach color (Urban Decay 'Freelove') to blend out and soften the edges of the burgundy shadow. Try using a windshield wiper motion in the crease.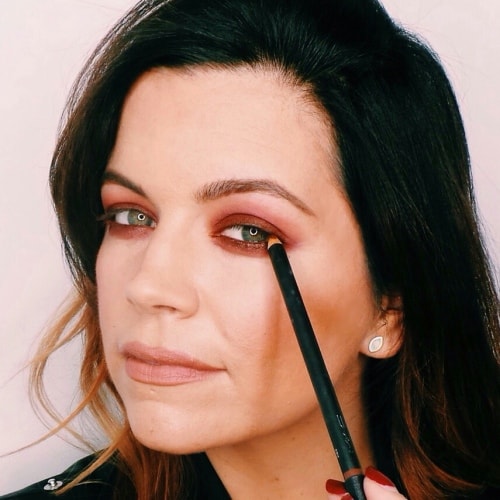 Step 4. To really intensify the look, I took a red based brown eyeliner (MAC Costa Riche Eye Kohl) and rimmed the entire eye with it. Be sure to use a soft, smudgy pencil that transfers well onto the waterline. Don't be afraid to be generous with your application and really work it into the base of your lashes.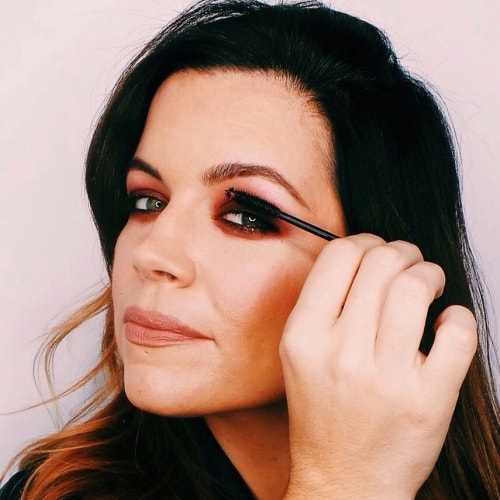 Step 5. Finish of the look with 2 or 3 coats of black volumizing mascara (Make Up For Ever Smoky Lash).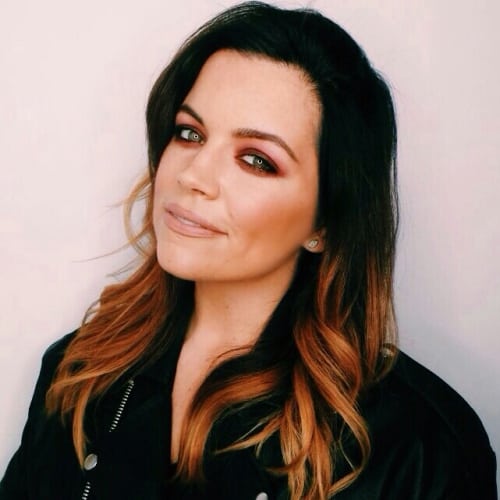 Finish it off with your favorite nude lip, and you're good to go!
The Look Beauty are Bianca Harris and Erin Winn. They are Toronto-based makeup artists, bloggers and YouTubers with a love for all things unconventionally beautiful. Make sure you subscribe to The Look Beauty and check out their tutorials. From perfecting your winged liner to the basics of contouring, they've got it covered.
Keep to date on everything we are up to!
Instagram: @thelookbeauty
Twitter: @thelook_beauty
Officiallookbeauty.TUMBLR.com
Thelook-beauty.com
For more tutorials check out www.youtube.com/thelookbeauty