We opened the email with the subject line "Words of Mouth Prints," and had a visceral reaction. Caitlin Cronenberg's striking close-up photos of women's mouths, biting down on words like angst, kink, and grit, had us feeling all sorts of things, mostly excitement.
"I don't know why I have a fondness for closeups of mouths, but there's so much character," says the famed photographer, whose work has been featured in Vogue Italia, Esquire, Harper's Bazaar, The New York Times, and numerous other publications.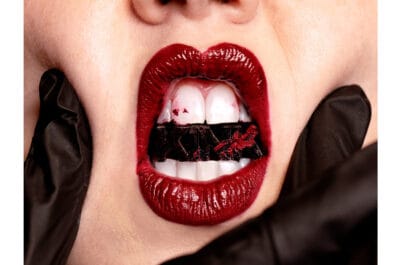 Caitlin's obsession with shooting words in mouths dates back to high school. "In my second last year, they opened a dark room. For one of my OAC art pieces, I picked out the words for the Pink Floyd song, 'Pigs on the Wing,' and put them in people's mouths," she tells me, explaining how the project became a massive undertaking, as she snapped every word of the song in a different mouth.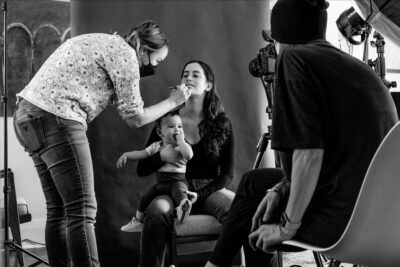 For the Words of Mouth series Caitlin used a 3D printer to create the words, and collaborated with friend and makeup artist Amy Harper. "Amy is a brilliant makeup artist with so many phenomenal ideas. We have been working together for so many years, and I can never get over the way she knows every shade of lipstick she has by name and the meticulous way she is able to execute 7 completely unique looks, one right after the next."
Playing with colour, gloss, and rhinestones, each lip gives off a definitive mood, and every Words of Mouth piece is intimate, powerful, and a little bit thrilling. Which word is pulling you in?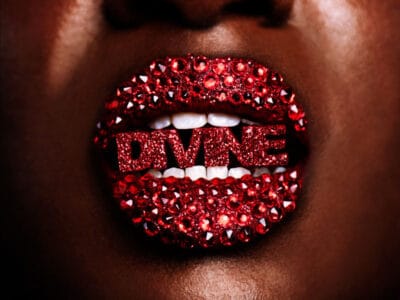 The series is a departure from what the photographer is best known for: full-body portraits, usually celebrities. Drake, Anya Taylor-Joy, Glenn Close, Michael K Williams, George Clooney, Dan Levy, are a few of the big names she's snapped, but really Caitlin has photographed everybody (see her Instagram feed). This project, however, had the artist flexing different creative muscles.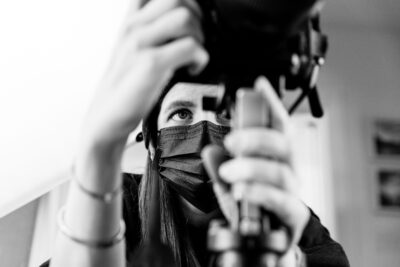 "With this series all of the personality is coming from the mouth alone, so that's why the makeup and the word are so important to build the feel of the images. It's a fun experiment and interesting new challenge to work so closely with the subject," she says, explaining that every millimetre of movement affected the shot. "It's been such an inspiring project because it is so different than anything I've done before."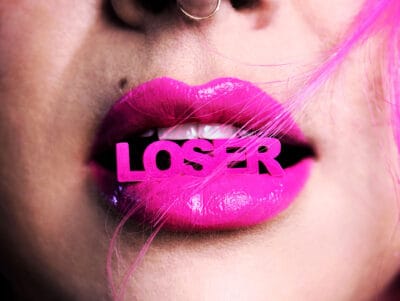 The prints are priced from $150-$550, and available in three different sizes. We already snagged the GRIT one for our office wall. See full collection here.