You know about the wine country, the magnificent beaches and the gorgeous scenic views: Prince Edward County has established itself as a highly desirable and serene escape from Toronto life. But beyond the reputation for exquisite landscapes and formidable harvests, PEC has a brimming cultural scene and other intriguing treasures that behold magic and await your discovery. Here are six experiences we highly recommend you include on your itinerary:
Festival Players Theatre
For over ten years, Festival Players has been bringing the power of theatre to The County, staging enthralling productions from Shakespeare classics to contemporary hits. With Stratford legend Graham Abbey taking on the new role as Artistic Director, we're especially excited to catch a play this season (we already have our tickets for Rebecca Northan's uproarious Blind Date). Festival Players recently opened the doors to the stunning new Studio Theatre in Wellington where your theatre experience will include exploring a lovely shop full of carefully curated craft, art-filled lobbies, the Kaplan Script Library, plus local wine, beer and sweet treats.
Wellington Water Week
Inspired by Stockholm's World Water Week Symposium, Wellington Water Week is a new, highly anticipated addition to The County's culture calendar. Described as a "celebration giving artistic voice to water's ability to mystify, awe, connect, inspire and define us," expect top musical talent from Ontario and Quebec to descend on Wellington, bringing harmony to venues inside and out directly on the shores of Lake Ontario and allowing you to think about water in a, well, refreshing new perspective. See the full lineup of artists here.
SHED Chetwyn Farms
Although this Alpaca Farm is not a petting zoo, SHED Chetwyn Farms is a beautiful slice of land where you can take a peek at a smile-inducing herd of these magnificent creatures and pop into a charming boutique full of Alpaca-wool wearables and cozy items for the home. This is feel-good field trip if we ever saw one.
Drake Memphis Tuesdays
If you're on Instagram, then you've undoubtedly seen snaps of bridal showers or romantic getaways taken from the Drake Devonshire patio. While we love the serenity this award-winning hotel offers, it also boasts a jam-packed calendar of local culture. A favourite of ours is Memphis Tuesday. This open mic invites all levels of talent to jump on stage for spoken word, a song or a dance. And while this is a welcoming space for novices, it's also known to attract some of Canada's top talent. You never know what to expect until you show up.
Art + Wine
You know that the vineyards are picturesque, but did you know that several of the wineries also hang pictures? While you sip some chardonnay at Rosehall Run, we suggest you also browse the stunning artwork adorning their walls, curated by the owners of the Maison Depoivre Art Gallery, whose main gallery is also worth taking a trip to. Located in an area formerly known as Camp Picton, the area has a fascinating history as a British Commonwealth training facility in WWII, making this gallery's location as mesmerizing as the art it carefully curates. Next, visit HUFF Estates Winery, and after uncorking a bottle or two, wander to the on-property Oeno Gallery and be truly awed by some magnificent pieces.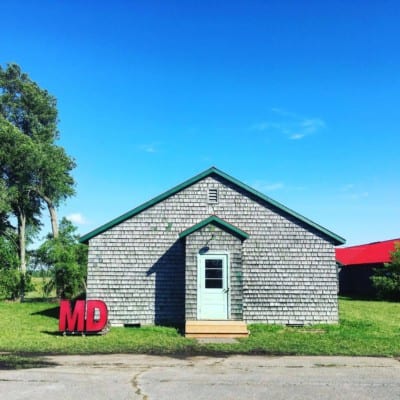 The Mustang Drive-In
Grab some popcorn, lower your seat, crack open the window, and enjoy one of the last remaining retro drive-in theatres in Ontario.
Prince Edward County is a special place, and while the land is fertile and exquisite, it's the community that gives it its spirit. If you haven't already, we hope you get there this summer and enjoy the bounty it has to offer. Entering our #VIPinPEC contest is a great first step to get you dreaming of the perfect August escape!