Black history and culture should be celebrated year-round, but Black History Month presents us with additional opportunities to educate ourselves, listen to and amplify Black voices, and support Black artists. We've gathered a variety of enriching events, art exhibits and film screenings happening in Toronto this February.
EVENTS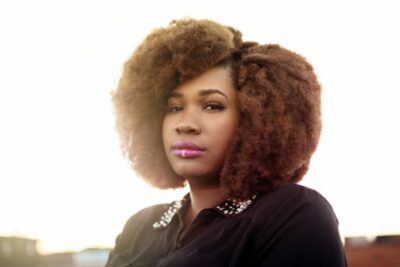 Kuumba — February 1-28
Toronto's largest Black Futures Month celebration continues to showcase and support Black artists and Black culture. On all month at Harbourfront Centre, Kuumba features an exciting lineup of drag performances, a screening of Black Ice, a storytelling event, and more. On February 11, don't miss a performance from When Sisters Speak, North America's largest and longest-running showcase of Black, female, spoken word artists, sharing beautifully raw stories that celebrate the experiences of Black women. See the full Kuumba lineup.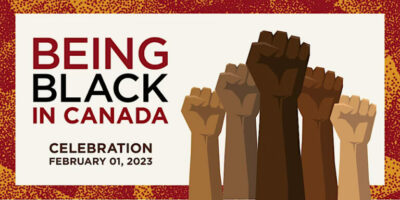 Being Black in Canada Live — February 1
CBC's Being Black in Canada is hosting a free live celebration to kick off Black History Month. Hosted by broadcast journalist Marcia Young and Canadian musician Odario Williams, this event will feature a keynote by singer, actor, and speaker Jully Black, as well as performances by New Dimension Steel Orchestra, spoken word artist Keosha Love, and musical artist Tracey Kayy. Attendees can also look forward to a preview of the upcoming 2023 programming for Being Black in Canada. Reserve your spot.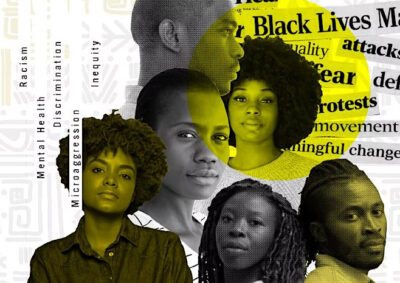 Black Mental Health & US — February 1
Recent years have reinvigorated conversations about the impact that racism, discrimination and microaggressions can have on the mental health of Black individuals, and the barriers that Black communities face in seeking mental health care. Learn from experts in the field at this panel hosted by Amnesty International Canada, featuring Dr. Krissy Doyle-Thomas, Stacy-Ann Buchanan, Roxanne Francis and Nicole Waldron. More info.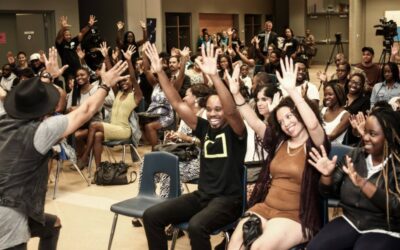 AGO Friday Nights RISE Edutainment — February 3, 17 & 24
Join the AGO for three Fridays of vibrant performances from RISE Edutainment, a grassroots organization empowering Black youth in the GTA. RISE encourages self-expression and believes in celebrating black excellence, joy and the power of art. Their performances inspire and engage with a unique blend of poetry, hip hop and song. The events are free for AGO Members and Annual Passholders, and are included in General Admission. More info.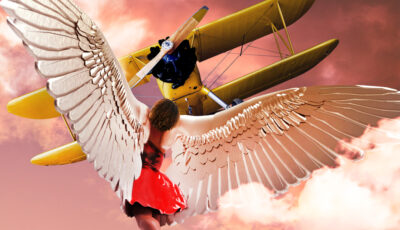 The Flight at Factory Theatre — February 10-18
This one-woman stage show follows the groundbreaking life of aviation pioneer Bessie Colman – the first African-American woman and the first Native-American to hold an international pilot's license. Theatre artist Beryl Bain wrote and stars in The Flight, a tribute to Coleman's unshakeable confidence and optimism as she rose above racial and economic barriers in the 1920s to achieve her dreams. See it on stage at Factory Theatre this month.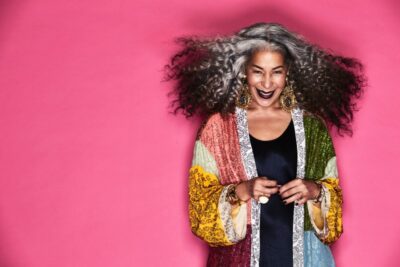 AGO Live: Molly Johnson — February 10
Iconic Canadian singer-songwriter Molly Johnson will be putting on a special performance at the AGO in celebration of Black History Month. In addition to her award-winning career as a jazz vocalist, Johnson founded the Kumbaya Foundation and Festival, raising awareness and funds for people living with HIV/AIDS, as well as the Kensington Market Jazz Festival. Johnson was awarded the Order of Canada for her philanthropic work, and is also the Executive Director of Canadian Black History Projects. This event is free for AGO Members and Annual Passholders, and included in General Admission.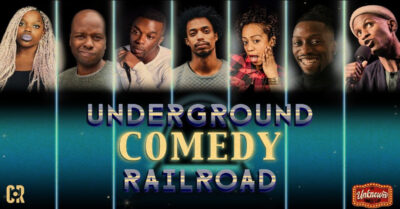 Underground Comedy Railroad — February 11
Since 2012, The Underground Comedy Railroad has travelled across Canada every Black History Month, creating opportunities for Black Canadian comedians and bringing diverse perspectives to new audiences. This year, this tour will hit the road from February 4-20, with co-founders Rodney Ramsey and Daniel Woodrow, plus Kevin Christopher, Tamara Shevon, George Rivard, Alan Shane Lewis, Keesha Brownie. See their Toronto show at The Comedy Bar on February 11!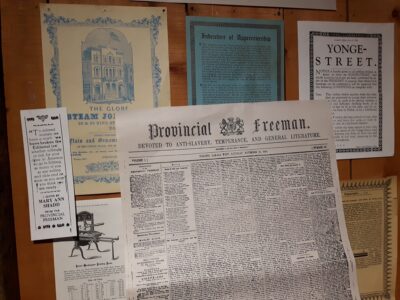 Mary Ann Shadd Cary: Breaking the Editorial Ice — Wednesdays through Sundays in February
2023 marks the 200th anniversary of the birth of Mary Ann Shadd Cary, who broke barriers as the first Black woman to publish a newspaper in North America. Her paper The Provincial Freeman was first published in 1854, right on King Street. Check out this free workshop at the Mackenzie House celebrating Mary Ann — print a customized copy of her newspaper, and a bookmark featuring one of her most famous quotes.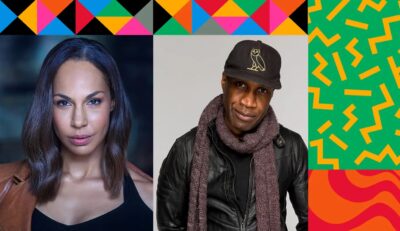 Canadian Film Centre and TD Present CFC Conversations: Black Excellence Speaker Series with Amanda Brugel and Clement Virgo
On February 15, 2023 from 7 to 8 p.m. at Cineplex Cinemas Varsity and VIP in Toronto, special guest, award-winning actress Amanda Brugel (The Handmaid's Tale, Kim's Convenience, Infinity Pool), will take the stage for an insightful conversation celebrating Amanda's prolific career and celebrated contributions to Canada's screen industry.
Then, on February 22, 2023, from 7 to 8 p.m. at Cineplex Cinemas Varsity and VIP in Toronto, CFC alumnus Clement Virgo, one of Canada's foremost film and TV directors, will discuss breaking boundaries, his storied career, and his most recent critically acclaimed feature, Brother.
For tickets and/or more information, head to the CFC Creates website.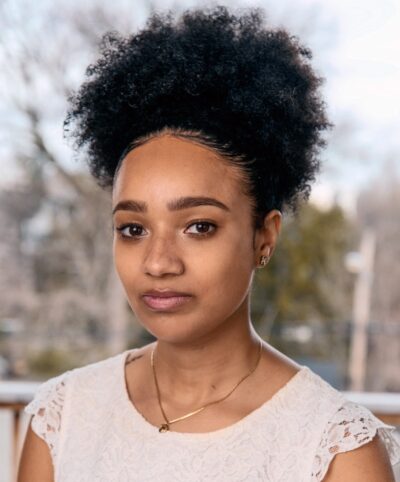 Maven Talk: Filmmaker Alicia K. Harris — February 23
Scarborough filmmaker Alicia K. Harris is dedicated to sharing unique stories about Black women and girls in her work. Her short film, Pick, gained national and international recognition, winning Best Live Action Short at the 2020 Canadian Screen Awards and Best Short Film at the Miami Film Festival. Harris has also directed music videos for Grammy-winning artist Koffee, and worked with LUSH and Adidas. She has lots of wisdom to share— hear from Harris at this film screening and talk at the Clark Centre for the Arts.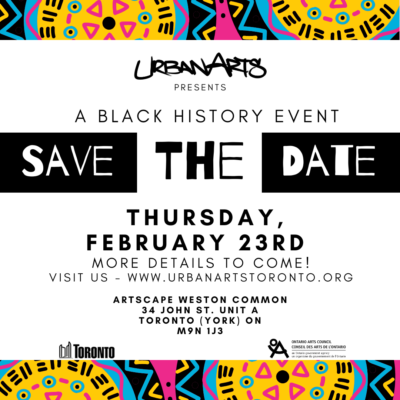 Urban Arts Black History Month Event — February 23
Non-profit youth arts organization Urban Arts will be hosting a Black History Month event to honour and celebrate the contributions of Black Canadians in our lives and communities. The event will be held at Artscape Weston Common on February 23 — more details to be announced.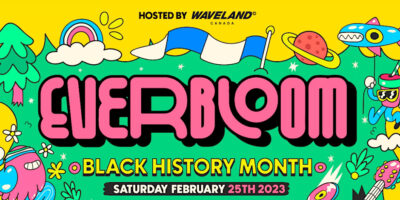 Everbloom: Micro Music Festival — February 25
The Everbloom Micro-Music festival will feature performances from Black musicians, as well as Drag Queens and Kings, to celebrate the achievements and contributions of Black Canadians in arts and culture. You can also shop from Black-owned local businesses at the festival's vendor's market. Hosted by Canadian music non-profit Waveland, Everbloom will launch in-person this month at The Great Hall after two years as a virtual festival.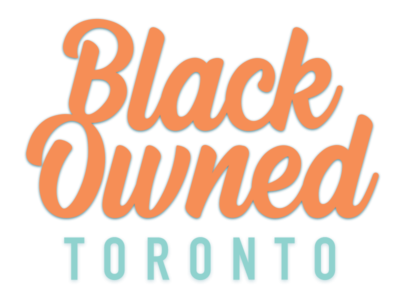 Black Owned Toronto Marketplace — February 25
Support local Black-owned businesses at this unique marketplace hosted by the AGO and Black Owned Toronto. Shop for a range of products created by Black entrepreneurs in Toronto, ranging from candles to hair care to children's books.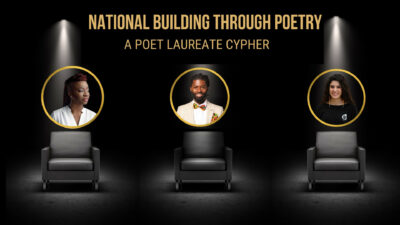 Hart House Black Futures: Nation Building Through Poetry — February 28
Join three Poet Laureates for a lively discussion about the impact of spoken word poetry. As part of Hart House's Black Futures Programming, Edmonton's current Poet Laureate, Titilope Sonuga, Ontario's first Poet Laureate, Randell Adjei and former Halifax Poet Laureate, Rebecca Thomas, will come together to share the challenges, rewards and importance of representation from their perspectives. Check out the event page for more info.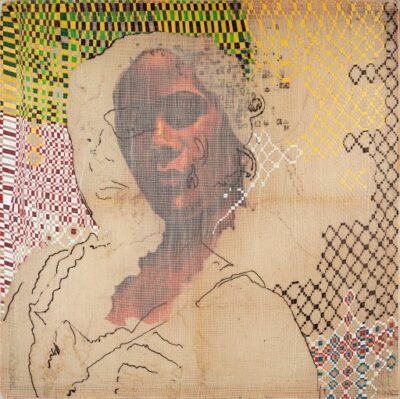 Free Black History Month programming at Toronto History Museums — Ongoing
The Toronto History Museums are offering a wide variety of events, workshops and performances in celebration of Black History Month. See exhibits from local Black artists, take in musical performances, and participate in hands-on workshops, all for free. See what's happening this month at a museum or gallery near you.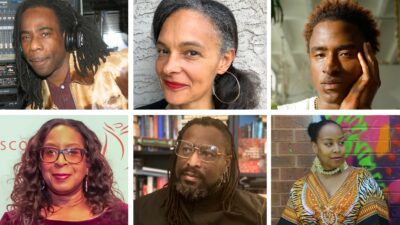 Toronto Public Library Events and Reading Lists — Ongoing
The library is honouring Black History Month with programs and resources that shine a light on Black heritage and culture. Their events this month include drumming workshops, author talks, film screenings, and Wikipedia Edit-a-thons (attendees will learn to edit Wikipedia pages to help improve coverage of Black histories). You can also check out TPL's curated Black History Month reading lists for adults, teens and children.
ART EXHIBITS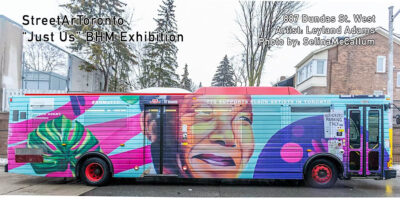 Street Art Toronto "Just Us" Exhibit — February 2-19
Street Art Toronto's latest exhibit, "Just Us", features murals that reflect on social issues and movements within Black and Indigenous communities, as well as the importance of building a better future through collaboration. On February 9, visitors can attend a curator's tour and Q&A. The exhibit is on at the Worth Gallery from February 2-19. More info.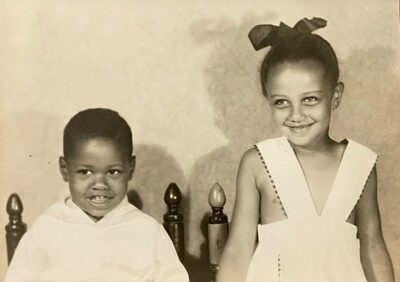 Black Families & Historic Settlements — Opens February 2
Personal archives are integral to the safekeeping of collective Black memory and history. Artist Barbara Moore shares photographs from her family archive, as well as her artwork, as a means of protecting and sharing the story of her family. Also included in this exhibition is an animated documentary on the history of the residents of Africville. Black Families & Historic Settlements will be on display at BAND Gallery.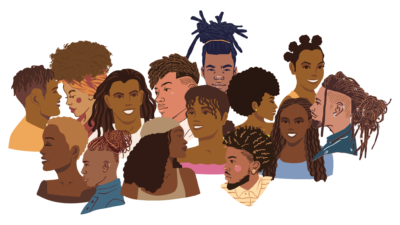 Gathering: The Art of Black Culture and Heritage — Opens February 16
This collaborative exhibit from Lakeshore Arts invites the community to co-create a space that spotlights and affirms elements of Black cultures, including food, hair, and objects of personal significance. Black community members are welcome to submit pieces to the exhibit at any time, and are invited to connect through workshops and free events. The exhibit will be on display until April 27, with an opening reception on February 17.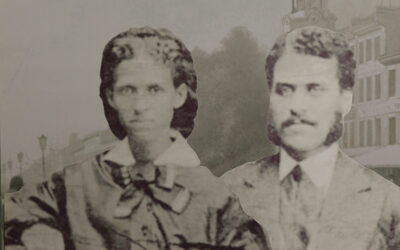 A Glimpse of Black Life in Victorian Toronto — Closes February 23
A Glimpse of Black Life in Victorian Toronto pays tribute to the contributions of Black Torontonians in the 1800s and recognizes how Black residents enriched our city, despite the prejudices imposed upon them. On display now at the Etobicoke Civic Centre Art Gallery until February 23.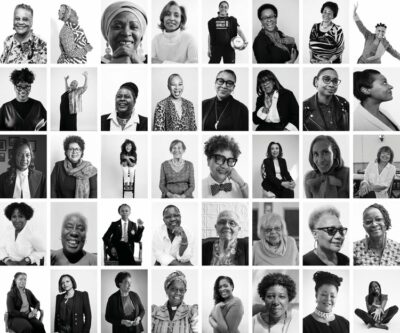 Black Women in Leadership — Ongoing
This powerful photography exhibit celebrates and highlights contributions from more than 40 Black women leaders across sectors who have led change in their communities and paved the way for future leaders. The stunning black-and-white portraits were taken by four Toronto-based photographers, Janice Reid, Leyla Jeyte, Jon Blak, and Patricia Ellah. The exhibit is on display at the City of Toronto Archives, and can be viewed online here.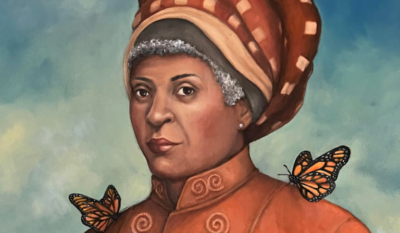 Dis/Mantle: Welcome to Mrs. Pipkin's Manor — Ongoing
On now at the Spadina Museum, Dis/Mantle is inspired by freedom seeker Louisa Pipkin and the work of Black abolitionists. In the 1870s, Pipkin escaped enslavement in the US and came to Canada, where she worked for the homeowners of the historic Spadina House. Dis/Mantle reimagines her story through the lens of Afrofuturism—painting a picture of Pipkin as the owner of the house, operating it as a safe haven for those seeking freedom through the Underground Railroad. At the exhibit you'll also find plenty of visual art from Canadian artists from the Afro-Caribbean diaspora. Visit the exhibit, or on February 4, meet the creatives behind Dis/Mantle at this special event with artists Gordon Shadrach, Christine Nnawuchi and Moraa Stump.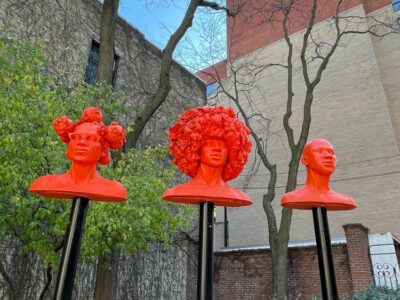 Afrophilia — Ongoing
On display now at the Toronto Sculpture Garden, artist Frantz Brent-Harris describes Afrophilia as a love letter to Black people. Inspired by Black youth who strive for self-acceptance and celebrations of Blackness, he crafted a series of vibrant orange and red busts, reflecting the energy of these revolutionary people. His work defies the historical pattern of reserving busts for rich, white men, and questions who we deem worthy of being immortalized with a statue.
FILM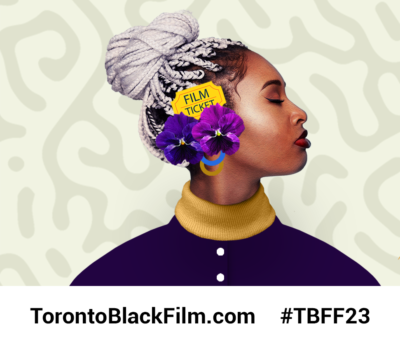 Toronto Black Film Festival — February 15-20
Canada's largest celebration of Black History Month returns with a lineup of bold and innovative films with a focus on authentic stories about Black communities and experiences. The Toronto Black Film Festival is running in-person and online from February 15-20, and will feature a diverse selection of 125 films from 20 countries! We're looking forward to the premiere of Woman Meets Girl — an emotionally charged Queer story about the unlikely connection between two seemingly opposite protagonists, starring Workin' Moms' Enuka Okuma. See the full festival schedule and more TBFF programming here.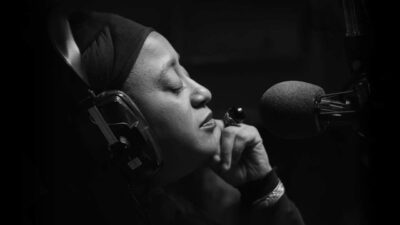 Hot Docs: Black Power on Screen and For Viola
In celebration of Black History Month, Hot Docs is launching Black Power on Screen, a collection of acclaimed 1970s films featuring powerful depictions of Black life and experience as told by Black filmmakers. Their screening series For Viola, centering BIPOC-led stories and filmmakers and named in honour of Canadian civil rights icon Viola Desmond, also returns this month. Dear Jackie, and the short Tawallah Abroad, exploring the evolution and erosion of Black communities in Montreal and Toronto, will screen on February 25.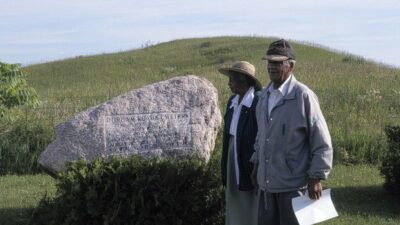 NFB: Focus on Black Filmmakers & Black Communities in Canada
NFB.ca will be featuring a playlist of 26 new and classic titles by Black filmmakers across Canada that will include distinguished documentary and animated films. Titled "Focus on Black Filmmakers," the playlist celebrates Black Canadian cinema, showcasing an extensive selection of stories told from Black perspectives, including Black Mother Black Daughter, Black Soul, Speakers for the Dead, and Unarmed Verses (2016). This playlist offers an amazing look at Black storytelling and the diverse experiences of Black Canadians. For more, check out Black Communities in Canada, a collection of films by award-winning Black filmmakers, creators, and allies of the Black community, detailing the rich histories of Black Canadians.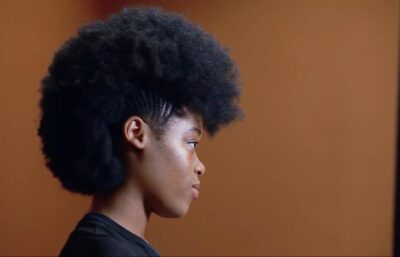 TVO Black History Month Resources for K-12
This February, TVO is sharing free digital learning resources to help students learn about prominent Black figures and aspects of Black culture. Find learning activities for students from K-12, as well as links to watch eye-opening documentaries like Unarmed Verses and Subjects of Desire.