Lipstick has been worn for thousands of years. Sumerian men and women used to crush gemstones and then apply it on their faces, mainly the lips and around the eyes. (Talk about class!) And in Ancient Egypt, Cleopatra would use paste made from crushed bugs to apply to her lips. (Sick…but kinda sexy, no?)
Even five thousand years later, our love affair with lipstick is strong. That's why we're celebrating National Lipstick Day on Friday July 29th.
In honour of this special day, Teeez Cosmetics – an eye-catching European beauty brand with an unconventional edge – has a special offer of 10% off all Teeez lipsticks at Hudson's Bay on July 29th only!
We know choosing a lippy can be a struggle, so we rounded up a list of pout-perfect colours from Teeez Cosmetics.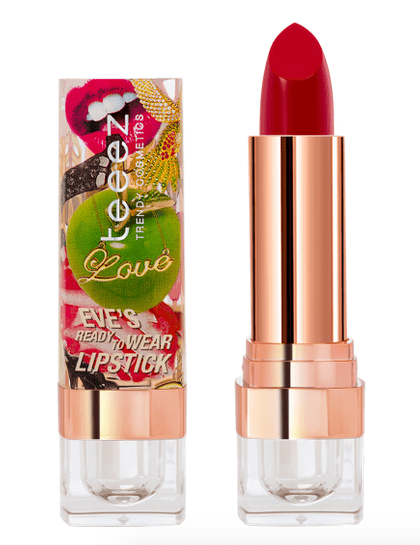 Eve's Ready to Wear Lipstick in Rebellious Red is an all-season must-have! The hydrating formula is rich in coconut oil for a velvety, long-lasting finish in colour and consequence. Who said being the most vibrant in the room was a bad thing? ($23.00) [Editor's note: This lipstick glides on like a dream! BUT I'M NOT DREAMING!]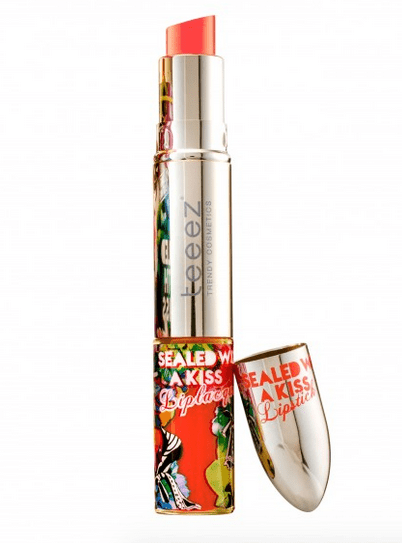 Sealed with a Kiss Lipduo in Vintage Orange is the perfect throwback. With prolonged colour intensity, plus nourishing and smoothing effects, we'd say this lipstick is both timeless and timely for summer! ($28.00) [Editor's note: Love the soft feel of Sealed with a Kiss. My lips look great and are getting the love and nourishment they need!]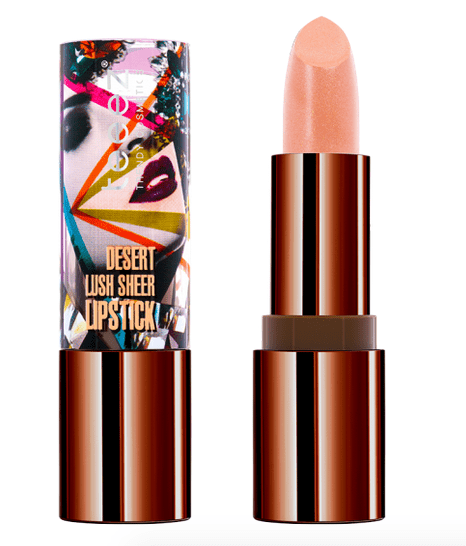 Desert Lush Sheer Lipstick in Crisp Nude won't leave you feeling under-dressed! This semi-transparent lipstick leaves your lips outfitted in a radiant colour. Complete with SPF 10, this lipstick will complement bronzed skin to a tee ($24.00). [Editor's note: The Desert Lush Sheer Lipstick is a sexy, shiny look that's perfect for my summer evenings – or DAYS, thanks to the SPF component.]