In celebration of International Women's Day, Hudson's Bay and The Atelier Collective have come together to host a four-day pop-up market running Thursday, March 5 – Sunday, March 8. The market will bring a curated collection of Canadian, women-led businesses to Hudson's Bay's Toronto flagship location on Queen Street, and will feature both emerging and established lifestyle brands, ranging from natural beauty and skincare to wellness and fashion.
"Supporting young and emerging Canadian businesses is a priority for Hudson's Bay," says Tyler Franch, Fashion Director, Hudson's Bay. "Working with The Atelier Collective to bring these products together in a dedicated space at our Toronto flagship store provides a platform to introduce these female-founded brands to our broad and diverse customer base."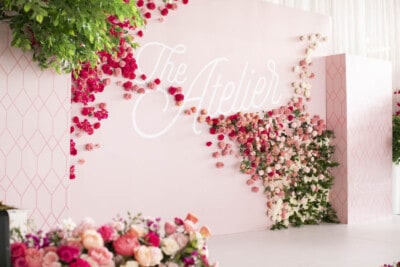 "We established The Atelier Collective to help bring new opportunities to female entrepreneurs that will work to propel their businesses forward", says Taryn Herritt, co-founder, The Atelier Collective. "Creating a footprint at Hudson's Bay's flagship Toronto location will make it easy and accessible to find and shop these brands."
Get excited to browse and shop the following women-owned brands!
Smash + Tess – Known for their best-selling Rompers, Smash + Tess is a Vancouver-designed, North American-made fashion brand that is all about quality and style for every woman, every occasion, every day.Cardea AuSet – a Canadian plant-based beauty and wellness brand, with a philosophy based on the power of feminine energy and the gifts of Mother Earth.
Evio Beauty – an eco-conscious skincare and make-up company taking clean and green beauty to new heights.
Living Apothecary – Living Apothecary is a premium loose leaf herbal team line that is curated for the modern woman by a modern woman.
ai Toronto Seoul – a sustainable fashion brand that carefully curates handcrafted vegan leather handbags and accessories.
Mrkt Gallery – an ecommerce platform dedicated to the works of female artists.
The Scented Market – a collection of natural soy wax, hand-poured candles featuring premium cotton wicks for the best and cleanest burn.
Os & Oakes – simple, stylish, unisex apparel for fashionable toddlers ranging from sizes 12 Months-5T.
Brunette the Label by Fashion Truck – Presented by Fashion Truck Canada, a free spirited boutique, Brunette the Label is a clothing brand based in Vancouver. Inspiring, strengthening, and elevating each other to be the best version of ourselves.
There's power in voting with your money. This will surely be a fun and stylish way to celebrate International Women's Day. Find something you love for spring, support a female-founded business, and then check out one of these amazing IWD events around the GTA.