When I told people I was getting a SodaStream Power the responses were unanimous. Half said, "Oh I love mine" followed by an intense expression, followed by extended eye contact. The rest went on to tell me how they were jealous, it was so adult of me and that they want one. So I concluded that people either passionately love theirs or passionately want one. I realized when I put it to the test that everyone is right – owning one of these babies is fabulous and so useful for entertaining, making cocktails on the fly, and impressing everyone with your adulting skills.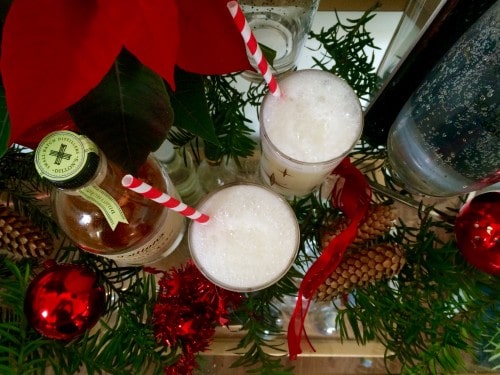 For this cocktail, I made a Ramos Gin Fizz using Dillon's Rose Gin. When you strain the cocktail into a Tom Collins glass, it's just a cocktail. When you add the soda, it fizzes to the top and becomes THE cocktail. It's delicious, festive and will add the wow factor to any holiday party.
Method:
1 1/2 oz. gin
1 Tbsp. simple syrup (1:1)
1/2 oz. fresh lemon juice
1/2 oz. fresh lime juice
1 fresh egg white (pasteurized if you like)
1 oz. heavy cream
1 oz. club soda, chilled
You take the first five ingredients and do a dry shake for about 30 seconds (meaning there's no ice in your shaker, just the ingredients). Then you add ice and aggressively shake for as long as you can (a minute or more). Strain into your glass. Top with soda and watch it bubble to the top like champagne.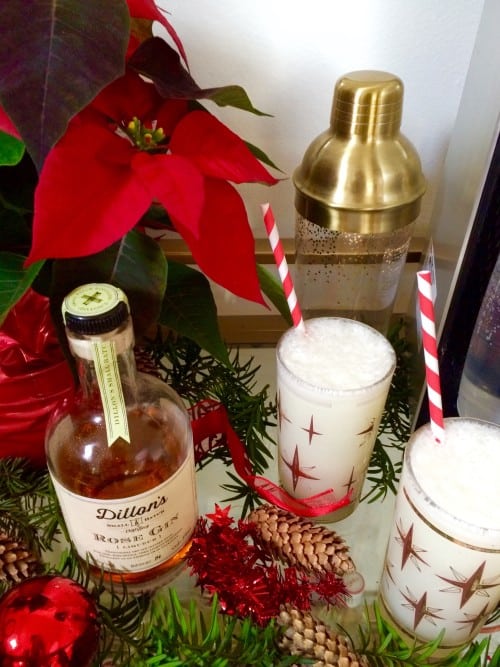 I'd suggest keeping some homemade simple syrups on hand as well (cranberry, ginger, blueberry etc.) to add with soda so you can have some non-alcoholic options at your holiday parties. Cheers!