We're living in a time when convenience is king and there's an app for literally everything. Some of these apps are more trouble than they're worth, while others really do make our lives a hella easier, like Urbery.
A same-day grocery and alcohol delivery service based in Toronto, Urbery eliminates the annoying parts of grocery shopping, like waiting in lines and hauling heavy bags. The selection of stores is pretty great too, ranging from Loblaws and Whole Foods (gotta love their organic produce) to LCBO.
I tried it for the first time a few weeks ago and was hooked almost immediately. My husband and I were both feeling drained after a long work week and craving a chill night at home with cocktails and cheese. Through Urbery, I was able to order all of our favourite cheeses, a fresh ACE baguette, pickles and olives, as well as Hendricks and Chambord for our gin and tonics. Not bad, eh?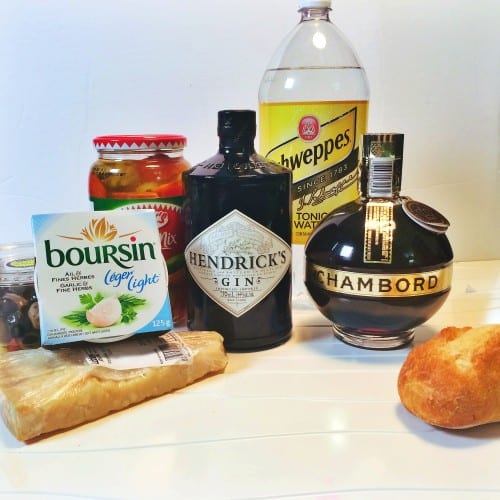 Here's what I loved most about using Urbery:
Guaranteed two-hour delivery window (my order came even faster!)
No lines. NO LINES. NOOOOO LIIIIIINES!!!
Excellent communication. The Grocery Guru who did my shopping was fantastic. A couple of the items I requested were out of stock so he texted me alternate brands and suggestions.
They deliver alcohol too! There is a small charge, but I'd pretty much give up my firstborn to bypass the LCBO line so that's cool with me.
I was able to track the whole trip on my phone, and the ETA was super accurate (unlike some other apps we know…)
We want you to experience the magic that is having fresh produce and groceries delivered to your front door! Use the promo code STAYINGIN to get $25 off your first order over $65 (not applicable to booze), or try your luck with our…
CONTEST! 
One lucky reader will score a $100 Urbery gift card! Enter on Twitter by tweeting: "Heya @shedoesthecity, I want to live the dream with @urbery, please send me a gift card!"
Contest closes on October 7th at 4pm EST. Good luck and bon appetite!