We switched to #TeamPixel six months ago and haven't looked back. For shutterbugs, this IS the phone for you. The Pixel 2 has the best camera on the market. We're super impressed by how much detail it can catch, making it awesome for capturing nature, #foodporn, pretty portraits, or whatever your thing is. Also, unlimited storage for photos and videos. Because we're such mega fans, we've partnered with Google to give you a chance to win one! BUT THAT'S NOT ALL!
Have you seen the new Google Live Case Collection designed by the Broadbent Sisters? (!!!!!!!!!!!!!) These gorgeous, limited-edition cases combine the latest tech with ultra-sleek designs. Um, we want all of them and might even design our spring lewks around them. (Hello, new fave fashion accessory!)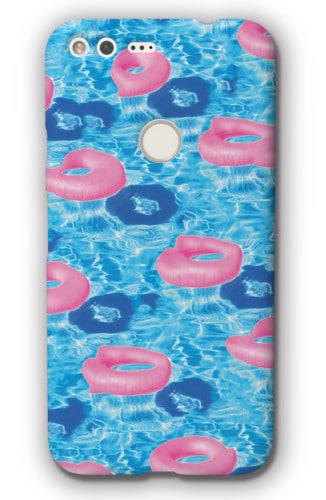 Because we know you'll want in on this, we want to send you two Google Live Cases to go with your new Pixel 2 XL. THAT'S RIGHT. We're sending one lucky reader their very own Live Cases from the new collection, AND a new Pixel 2 XL (128 GB)!
We've been longtime fans of the Broadbent Sisters, and if you want to read more about them, you can check an interview we did with them here.
INSTAGRAM GIVEAWAY!
Enter to win your very own Pixel 2 XL and Google Live Cases by LIKING + COMMENTING on our #BBSxTeamPixel Instagram post.
Contest closes Tuesday, May 1 at 12:00 p.m. EST. Winner will receive a DM notification. Giveaway is only open to residents of Canada, excluding Quebec. Good luck!