January is a daunting month. The holiday season is behind us and three months of winter loom ahead. How do we get through it? We drink. While hot toddies and mulled wine seem like the obvious choice, I suggest we trick the brain by drinking a Margarita, the most summery cocktail out there. Something about the smell of freshly squeezed lime juice and tequila in a shaker instantly transports me to summer.
This recipe follows the formula of a classic Margarita but the homemade cranberry simple syrup gives it a delicious and seasonal twist to see us through January, February and March.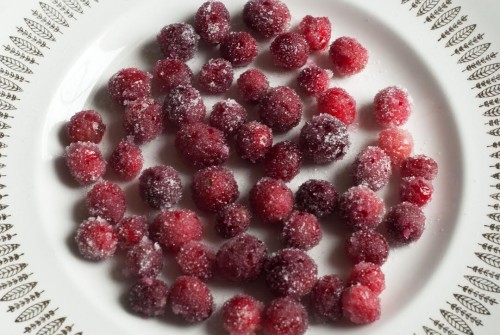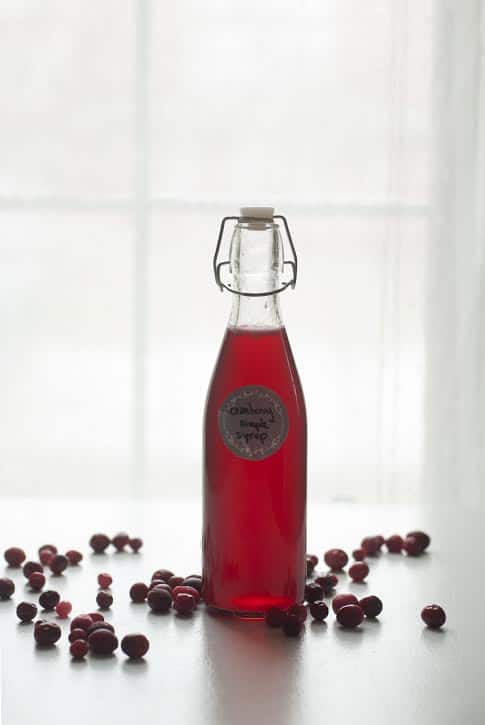 Cranberry Simple Syrup
1 cup of water
1 cup of white sugar
2 cups of frozen or fresh cranberries
Cranberry simple syrup is the easiest to make. Combine all the ingredients in a pot and bring to a boil. Bring the heat down, and simmer for 20 minutes while stirring occasionally. When the cranberries have lost their firmness, turn the heat off and let cool. Then strain the syrup through a fine mesh strainer into a jar.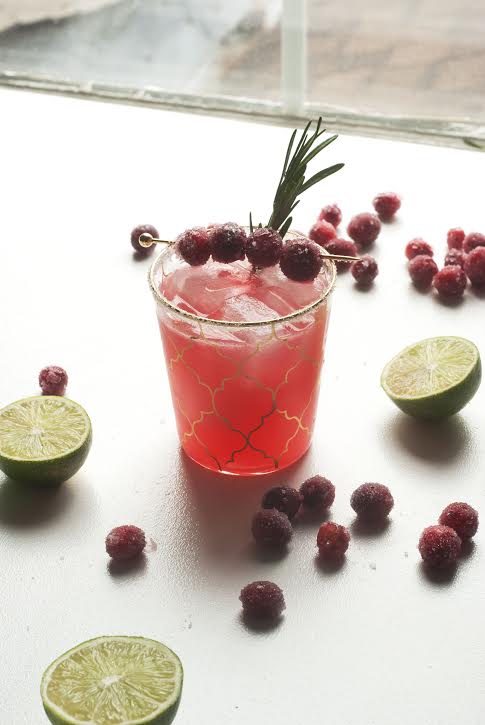 Cranberry Margarita Recipe
1 1/2 ounces of fresh lime juice
2 ounces of silver tequila
2 ounces of cranberry simple syrup
1/2 ounce of triple sec
Fill your cocktail shaker with ice, and pour all of the ingredients into it. Shake and strain into a rocks glass full of ice. Garnish with candied cranberries and a festive sprig of rosemary.
Cheers!