Dione Mason is president of The Simunye Foundation, a not-for-profit that seeks to unite, empower and enlighten the African/Caribbean community toward positive lifestyle changes through individual health and wellness promotion, career and business development, and arts and cultural support. In addition, Mason produces fitness events throughout the year and works as a fitness and lifestyle coach.
We caught up with Mason this week.
SDTC: Can you describe your career/education trajectory thus far? 
​DM: I'm a Certified Fitness Professional through Can Fit Pro and received many additional certifications and licences through various fitness organizations. I realized I wanted to become a fitness pro back in 1999 when I was approached by the Fitness Coordinator of the gym I was attending at the time. After she recruited and mentored me, I saw the joy and pleasure in helping people live healthy lives and knew this was what I was meant to do.
What has been the biggest challenge that you've overcome in your career?
​Dealing with haters. There are people that make it their aim to stand in your way of success; however, I've learned to embrace them and use it as motivation to work that much harder toward my vision.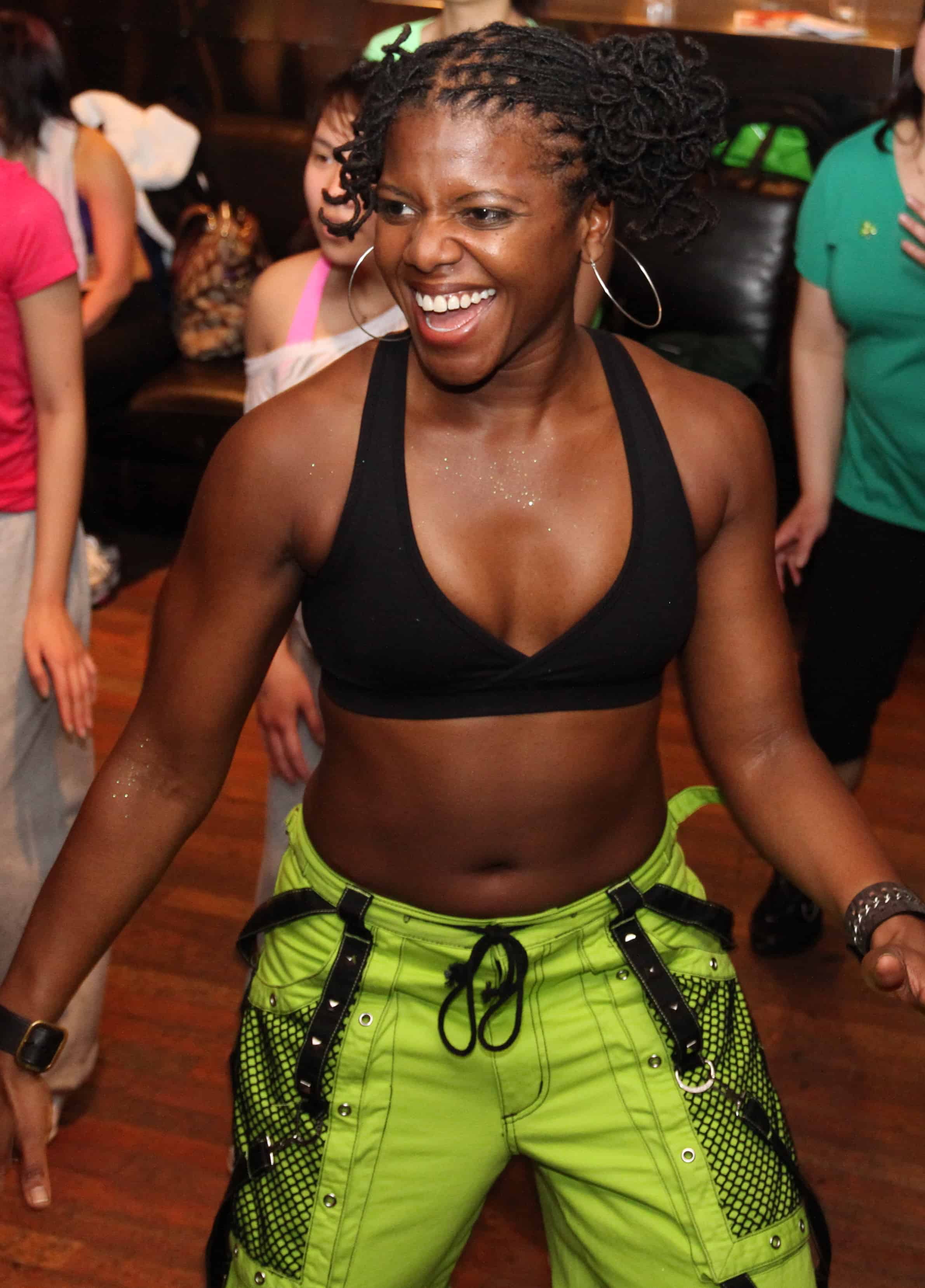 ​What is the best advice you've been given?
​Be true to yourself and stick to your vision despite the changing tide.
What are the fitness trends you're loving at the moment?
​Tabata, CrossFit and similar programs that are encouraging a combination of muscle and cardio conditioning without genderizing participants.
What is your biggest fitness/diet pet peeve?
​The concept that results can be obtained fast and the "one size fits all" approach to nutrition. We live in a "quick fix" society that wants everything now, and they're not always willing to put in the time to get long-term results. Anything worthwhile takes time, work, and should be tailored to individual body type and circumstances.
Best part of your job?
​Helping people live their best life today by doing their best in improving their health.
Are you up for a Dione Mason workout? Her Floor on Fire fitness series fuses the grit of a hardcore workout with the frenetic fun of a dance party set to AfroFusion, Caribbean, Latin, Pop and Reggae rhythms. The next one is coming up this summer at The Great Hall (1087 Queen St. W).