Since its opening in 1884, New York's Chelsea Hotel has been a hotbed for culture. Amélie van Elmbt and Maya Duverdier's documentary Dreaming Walls: Inside the Chelsea Hotel explores the building's storied past, revisiting famous figures like Janis Joplin, Marilyn Monroe, Edie Sedgwick, Dylan Thomas, who slept, partied, and made art in its rooms. But most of the film is dedicated to the eccentric few that still remain in the iconic building, despite the clamouring construction that banged on for nearly a decade, slowly transforming it into yet another luxury hotel.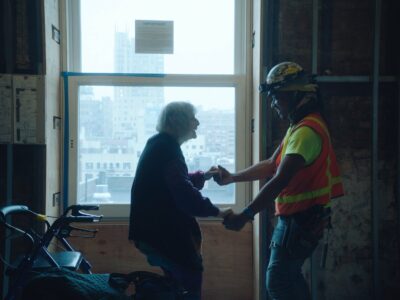 Choreographer Merle Lister and Artist Bettina Grossman are two of the elderly longtime residents we meet. We see how they navigate a building that is full of noise, dust, and scaffolding, retreating to their small apartments. We meet several other tenants who share their attachment to the building, and explain how it feels to have your home gutted while living there—what it feels like to be pressured to get out.
"Over two years we met and filmed residents who still live and create among the chaos of construction. They are holdouts and have been living in the shadow of the more notable people who once lived there," the filmmakers share. "Today they constitute the living memory of the hotel. That also reminds us that the hotel, which might seem like a kind of punk hospice, is home for many people and not just a marketable vision of utopia."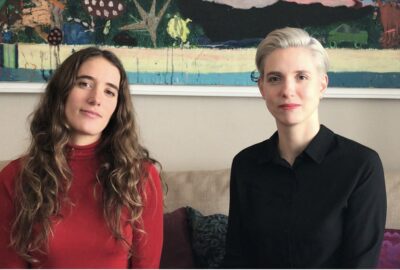 The film is a tribute to The Chelsea's legacy, but also shows the very real and sad reality of what has been happening behind the walls in recent years. This doc reveals the tension and mess that happens when the iconic landmark comes up against the pressures of extreme capitalism, and what that looks like for the people, the remaining artists, who actually live there.
Dreaming Walls: Inside the Chelsea Hotel is a nostalgic documentary that uses archival footage to travel back to a grittier New York, including a rare interview with a young Patti Smith on the roof. Spotty footage of revelry in the hallways makes it easy to imagine why the spot became the inspiration for Andy Warhol's Chelsea Girls—we can practically see Nico winding her way up the grand stairwell, but most of this doc focuses on the everyday frustrations of the current residents, and their steadfast determination to stay put, even if everything around them is changing, even if they are no longer really welcome in their own home.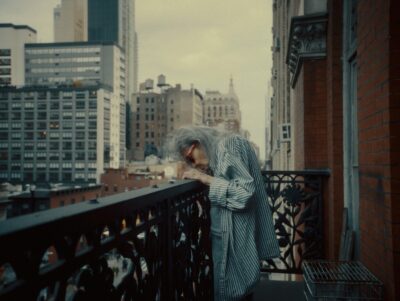 Since the filming of the doc, The Chelsea transformation has been completed, and you can now book a room at Chelsea Hotel. It looks stunning, but definitely not what it once was.
Dreaming Walls: Inside the Chelsea Hotel is now playing at select theatres.