Hellloooo, summer! Now that you're finally here, we have vowed to make the most of all your beautiful offerings. Together with our favourite brands and local businesses, we've created the most magical summer-themed prize pack that one reader will win. What's in it?
Admission tickets to the ROM, all the hair products you need to tame that summer frizz from John Frieda, a gift card from ZA Pizzeria, the most luxurious self-care package from Hammam Spa, your new favourite bag from Nine West, a drool-worthy summer reading list from Simon and Schuster, a 5-class mat pass from MISFITSTUDIO, a Dyson Pure Hot + Cool Link Purifier, and a baking class from Le Dolci for you and your bestie. Can you believe that this entire prize pack is valued at over $1,700?!
There are 3 ways to enter:
To enter on Twitter:
Tweet: "Hi @shedoesthecity, please pick me to be the #HotSummerInTheCity winner, I'm obsessed with your summer essentials!"
To enter on Facebook:
Keep an eye out for our contest posts over the next month, and LIKE + COMMENT on them for your chance to win!
To enter on email:
Shoot us a note at contests@shedoesthecity.com with subject line "I NEED your summer essentials!"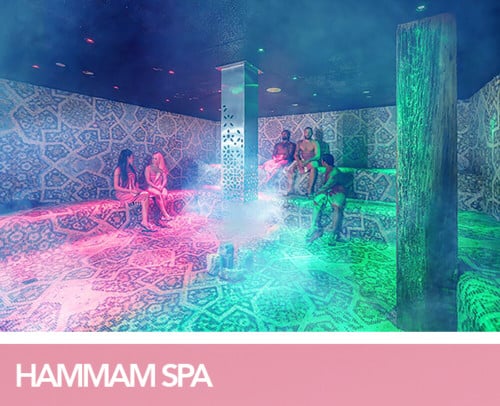 If you're never been to Hammam Spa, you've got to book yourself an appointment ASAP, woman! The ultimate urban sanctuary for those seeking solace from the noise and hustle of city life, this generous prize is designed to provide the dreamiest escape from the everyday.
Your date will begin with a detoxifying steam followed by a full body exfoliation with a natural mix of fruits, spices and essential oils to smooth and nourish your skin. (OMG!!!) Next you will be treated to an essential oil facial designed to restore radiance and leave your skin glowing. To top it all off for a true head to toe treatment, your fingers and toes will be polished to perfection.
Prize: This is really epic, you guys! Our winner will receive a Hammam Steam, Natural Grains Body Polish (45mins), Luxury Aromatherapy Facial (60mins) and Spa Manicure & Pedicure (75mins). The total value of this prize is $360!!!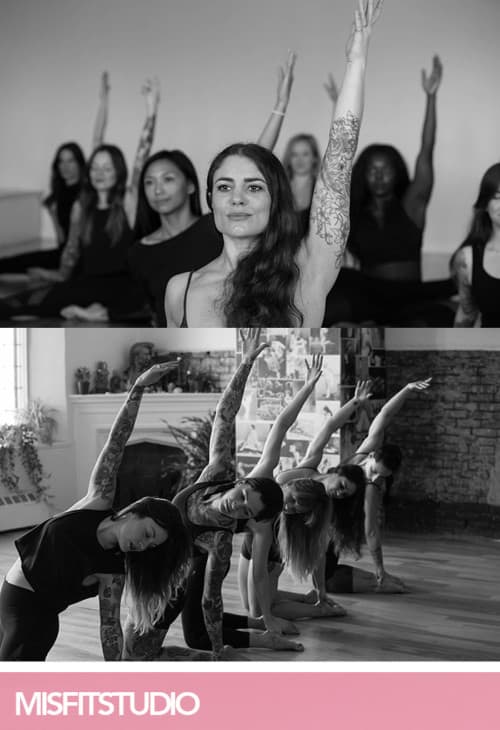 Whether you're looking to get more serious about your own practice or become a yoga instructor, MISFITSTUDIO invites you to dive deeply into the MEANING of movement through a 200-hour exploration of the MISFITMETHOD Teacher Training. Learn what it FEELS like to teach a dynamic, powerful class that lingers in its experience of the mind, body and soul, MISFIT style.
This multidisciplinary approach draws on elements of Pilates, Dance, Yoga and Physical Expression to lead the way for growth and expansion. With three decades of discovery and development, Amber Joliat has created a layered, creative and unique program that aims to open your mind to a new way of learning, while nurturing and discovering your own voice and truth.
Prize: Not ready to commit to teacher training just yet? That's totally okay, because our winner will be able to ease into a fun and fulfilling yoga practice with a 5-class mat pass at MISFITSTUDIO.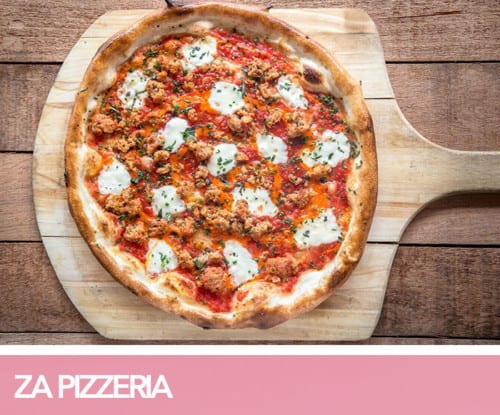 That time we included PIZZA in our summer contest! One of our go-to joints in the city, ZA Pizzeria has been on our radar since it first opened in 2015. Brainchild of husband and wife team, Lisa and Jason, this modest-sized pizzeria boasts some big flavours. The pizzas are cooked in a custom-designed BBQ oven, with three Feature Pizzas offered every month in addition to twelve house faves like Fungi (with three types of mushrooms) and Oh Canada (Maple Syrup, Mozzarella, Crispy Bacon and Potato Chips).
Vegan? No problem! These guys have some of the best homemade cheese alternatives like Almond Ricotta and cauliflower and macadamia nut puree. Oh, and did we mention that everything is made in-house, from the dough to the sauces, toppings and dips?
Prize: In case you can't tell, we're very jealous because our contest winner will walk away with a $100 ZA Pizzeria gift card.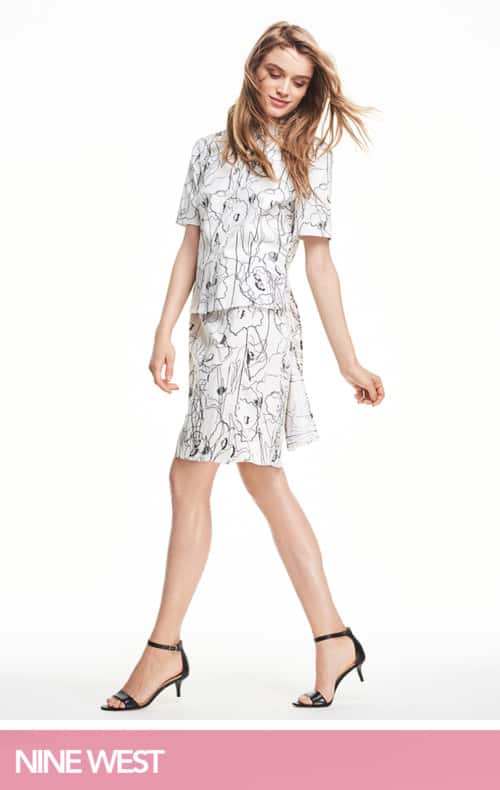 A cult fave amongst Toronto's trendiest women, Nine West is the ultimate destination for coveted (and well-made) shoes and accessories. True story: We have a pair of Nine West heels that we got over eight years ago that are still in PERFECT condition!
Inspired by women around the world, Nine West is all about making you stand out. A mission made even easier with their amazing customer loyalty program. All you have to do is purchase five items, and you'll get a sixth for FREE!
Prize: Time for a new handbag? Slick and roomy, the Nine West Clean Lines Satchel in cashmere ticks off all of our boxes this summer!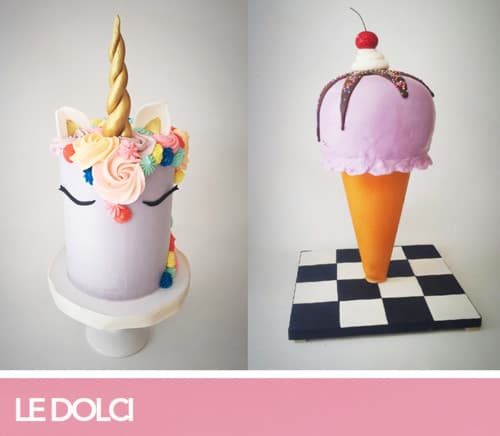 We recently took a cake decorating workshop at Le Dolci and absolutely LOVED it! Having little to no baking experience, we were a bit intimidated going in, but our nerves melted away like butter as soon as things got rolling. We got to carve our cakes, mold fondant and even play with an airbrush; it's like were were on our very own episode of Cake Boss!
Donut Fun, Perfect Pies, Naked Cake Decorating and Parisian Macarons, there's something for every kind of baker and sweet tooth. Fun fact: Le Dolci is located directly across from Trinity Bellwoods, so make a plan to meet your pals at the park after class for a little picnic – your treat!
Prize: How much fun is this? Our grand slam winner will score a class of their choice for two! Now, who to bring?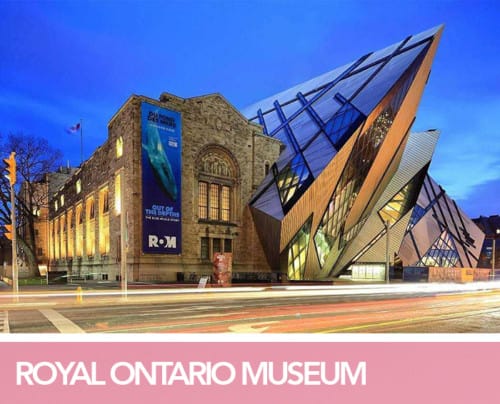 Retreat into the wondrous (and generously air conditioned) world of The Royal Ontario Museum this summer with larger-than-life dinosaurs, glittering gems, mysterious mummies and SO MUCH MORE!
From now until September 4th, be sure to experience Out of the Depths: The Blue Whale Story. Get up close to one of the world's most mysterious, and largest animals ever in this ROM original exhibition. Follow the 2014 story of the blue whales that captured the hearts of a nation.
Prize: Start planning your adventure NOW, because our lucky winner will score a pair of Total Experience admission tickets.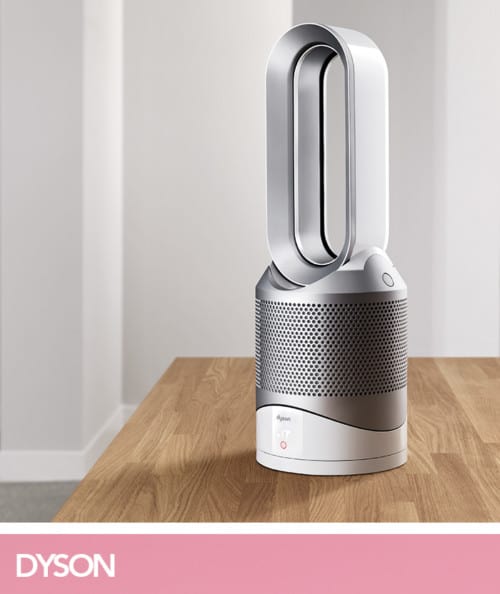 DYK that indoor air can be five times worse (and more polluted) than outside air? From gas stoves to scented candles, carpets and air fresheners – there are a ton of unsuspecting areas and products in your home that may be contributing to poor air quality.
Not to worry, we've got a pretty swanky solution. The Dyson Hot+Cool Link removes 99.97% allergens and pollutants (including pollen, bacteria, pet dander, dust and even mould spores). And, it gets even better! In addition to purifying, this slick AF system also heats and COOLS your home.
Prize: The Dyson Hot+Cool Link (this guy retails for $699!).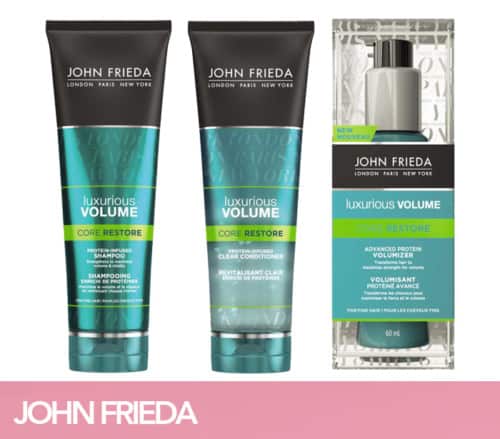 Who wants big, bouncy hair for summer? (We do! We do!) Thankfully, the John Frieda® hair care experts understand that fine, limp hair can put a damper on your day, which is why they've developed a NEW innovative Core Restore™ technology which uses a Protein-Strength Complex to add ALL the volume! Best part? Your locks won't feel stiff or weighed down.
Prize: Get ready for the BEST summer hair ever, because our winner will score the entire John Frieda Luxurious Volume Core Restore collection.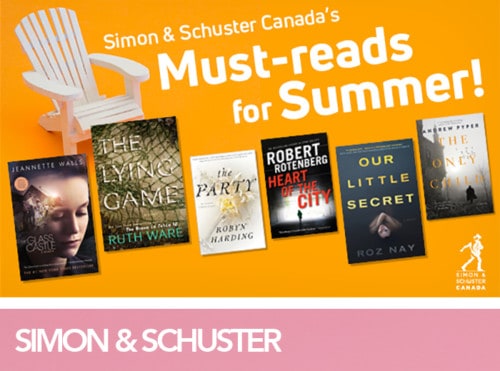 Simon and Schuster has something for everyone this season: a twisty mystery set at a seaside boarding school, juicy family drama, a Toronto crime novel, even a seductive gothic thriller for the modern age.
The Lying Game will have readers at the edge of their seats, not knowing who can be trusted in this tangled web of lies perpetuated by four young girls who set out to deceive their classmates and teachers.
Our Little Secret keeps the thrills coming with a tangled love triangle, a missing woman and a whole lot of secrets.
Soon to be a major motion picture, The Glass Castle is a remarkable memoir of resilience and redemption, which offers a revelatory glimpse into a family at once deeply dysfunctional and uniquely vibrant.
Speaking of complex family dynamics, The Party shows us how quickly friends can turn into enemies and seemingly perfect lives can unravel following something as innocent as a sweet sixteen party.
Fusing relentless suspense with surprising emotion, The Only Child is a psychological thriller about family, identity and monstrosity that will keep you up until you're done.
Our last summer must-read is Heart of the City, set in a world where the stakes are high and the profits are even higher. Ari Greene is determined to leave his life as a cop behind him and gets a job on a construction site for one of Toronto's many new condos. But when Greene discovers the body of the city's most reviled developer, he is plunged back into the life he tried so hard to leave behind.
Prize: All the books! One lucky reader will score copies of The Lying Game by Ruth Ware, Our Little Secret by Roz Nay, The Glass Castle by Jeannette Walls, The Party by Robyn Harding, The Only Child by Andrew Pyper, and Heart of the City by Robert Rotenberg.
***Contest closes August 15th. Entrants may enter up once a day for duration of contesting period.
Good luck and have a beautiful summer!
Shedoesthecity