For our August book club, we've been reading and loving The Many Daughters of Afong Moy by New York Times bestselling author Jamie Ford. It's a magnificent novel about five generations of Chinese American women, and the threads that bind them. The book explores themes of connection, belonging, perseverance, mental health, and shared trauma in fascinating ways that inspire readers to examine their own family history.
For each month of our book club, we run a contest that builds on the themes of the book. For August, we've partnered with Crying Out Loud. Both a storefront (2005 Danforth Ave) and an online shop, Crying Out Loud is on a mission to redefine the journey of mental wellness, which they do through both their thoughtfully curated items and community events. Like Ford's book, everything about Crying Out Loud encourages people to deepen their understanding of mental health, and consider new ways of healing.

Crying Out Loud was co-founded by four Toronto women—Shannon Culver, Sarah Keast, Alexie Landry and Janice Tsao—who met through the shared experience of losing a partner at a young age. As they navigated the complicated world of young widowhood, they found support and community in each other, as well as a common desire to prioritize their mental wellbeing, even in the face of trauma and heartbreak.
In Ford's gripping novel, the protagonist Dorothy Moy is determined to overcome her depression. The year is 2045 and she's sought out many different forms of medication and therapy, but nothing has really worked. Fearing that her child is predestined to endure the same debilitating depression that has marked her own life, Dorothy seeks radical help.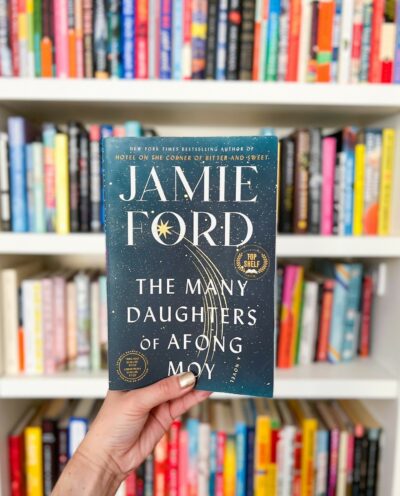 Through an experimental treatment designed to mitigate inherited trauma, Dorothy intimately connects with past generations of women in her family. It's a fascinating story, an epic adventure, and Ford's phenomenal writing acts like time travel, dropping readers into different eras of times, beginning with Afong Moy in 1836. If you're looking for a page turner, this is it, but the book also raises tons of questions and ideas about trauma, healing, and the power that we get from our ancestors, long after they've passed.
While the lives and stories of the women in the book and the women who founded Crying Out Loud are completely different to one another, there are common threads and overlapping universal themes.
Not only will our lucky August winner get to dive into one of the best books we've read in 2022, but they can also use the Crying Out Loud gift card to support their own mental health, and browse the unique treasures, both rejuvenating and comforting, for their own self-care.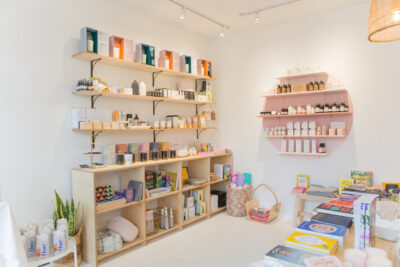 ENTER TO WIN!
On Twitter, RT: "Dear @Shedoesthecity, I'd love to win a copy of 'The Many Daughters of Afong Moy' plus a $150 gift card to Crying Out Loud. I'm always interested in exploring #HowWeHeal"
OR
On Instagram, LIKE + TAG A FRIEND, or leave a comment + FOLLOW @Shedoesthecity, @CryingOutLoudTO and @SimonSchusterCA.
Winner will be selected August 30 by 1PM EST. Good luck! And stay tuned for our interview with Jamie Ford, which will be published soon.