Fashion, beauty, sparkle and glow! We brought together some of our favourite brands to create our Ultimate Wish List! Guess what? One lucky reader could win all of it! And it's AMAZING.
There are two ways to enter to win this gorgeous set of gifts:
Tweet, "Dear @Shedoesthecity, I've been real nice and would love to win your Ultimate Wish List! #holidaysparkle"
Send us an email to contests@shedoesthecity.com with subject line "Ultimate Wish List" and tell us what you love most about this time of year!
Whether you're hosting friends and family or hitting up dozens of festive parties, below is everything you'd want and need to look and feel your best this holiday season.
Celebrate, laugh, love, rejuvenate and enjoy!
Mind and body bliss with Aveda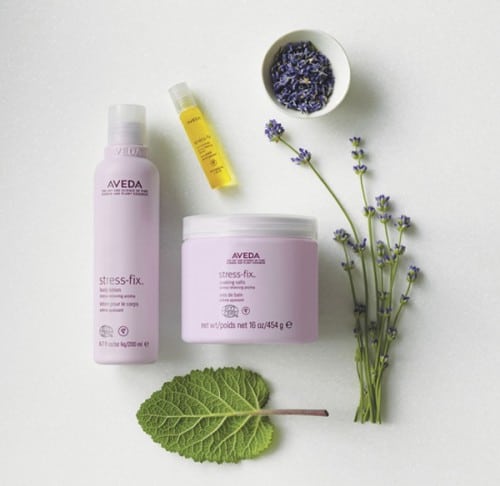 The holidays are rarely all glitz and glamour; things can get real stressful real quick. For this reason, we've enlisted the Aveda products we LOVE to help us relax and recharge! The Stress-Fix™ body lotion is designed to soothe body and mind with an aroma that's clinically proved to reduce feelings of stress! Stress-Fix™ concentrate comes in the cutest portable container and uses a rollerball to apply Aveda's signature therapeutic aroma in a dreamy essential oil blend. Finally, the winner will soak all their worries away with the help of Stress-Fix™ soaking salts made up of sugar- and mineral-rich crystals. Spending the holidays taking the world's longest bath? Why not!
https://www.facebook.com/Aveda
Win a bounty of Mary Kay beauty products!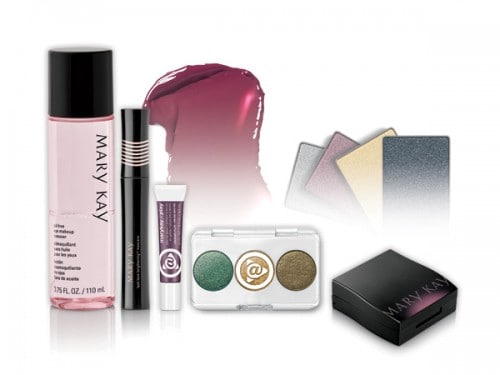 Snap! Snap! Snap! Looking photo-ready is a HUGE part of the holiday season. From overzealous granny wanting to document every moment of your visit with her accordion camera to photo booths and party blogs, the season of flashes begins RIGHT NOW! Luckily, Mary Kay is here to help us look the part. Winner will receive a True Dimensions Lipstick in Mystic Plum, At Play Jelly Lip Gloss in Crushed Plum, six mineral eye colours (including 4 new shades) in a MaryKay Compact Mini (plus applicators), Lash Love Lengthening Mascara, Limited-Edition Mary Kay At Play Just for Eyes Eye Shadow, and an Oil-Free Eye Makeup Remover! We're ready for you, grandma.
Stuff your stocking with LG's newest G2 Smartphone!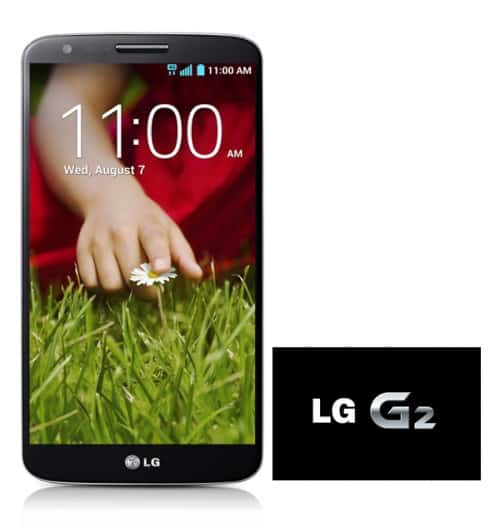 Sexy ergonomic design. Practical functions. Intuitive user experience….do you love it when we tech dirty to you?
One lucky winner will receive the most advanced smartphone on the market courtesy of LG. This is one sweet device, equipped with incredible specs! LG's G2 Smartphone has an uber-powerful processor and a huge display. Throw in a megawatt battery (that you won't have to recharge 2x a day – awesome, right?) and a 13-megapixel camera (congrats, you're now a professional photog), and you'll have everything you need for the holidays at your fingertips.
Get your holiday glow on with Hammam Spa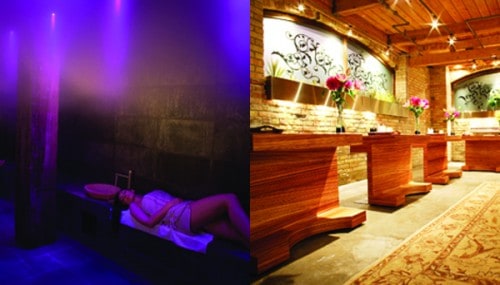 The fun and frolic of the holiday season seems invariably accompanied by lots of responsibility and little time for yourself. So escape the hustle and bustle of the big city at the ideal time, with our most coveted luxury retreat. After a morning of holiday shopping, decompress all afternoon in the tranquility of Hammam Spa while getting pampered head-to-toe.
Awaken your senses in the Hammam Steam Room and indulge yourself in some hands on assistance melting away holiday stress. Let someone else do the work for a while as you get the full spa treatment. You'll feel relaxed and polished and ready to go. You deserve it!
The lucky Holiday Sparkle winner will get to enjoy the Head-to-Misteltoes Package which includes: Hammam Steam Ritual, SkinCeuticals treatment facial and Signature Manicure and Pedicure.
Arrive in style and comfort with Rockport!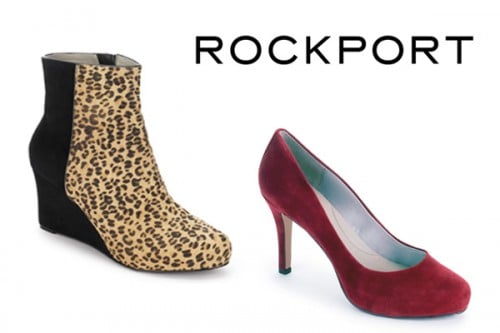 We're going to let you in on a little secret: our feet have never been happier! We're going gaga over Rockport's newest fall and winter shoes and boots. They look hawt and feel super comfortable despite their sizeable heels which we LOVE! All styles are infused with adiPRENE by Adidas sports technology to provide all day comfort. Office to dancefloor, we've got you covered!
Deck the halls with boughs of holly and your bods with H&M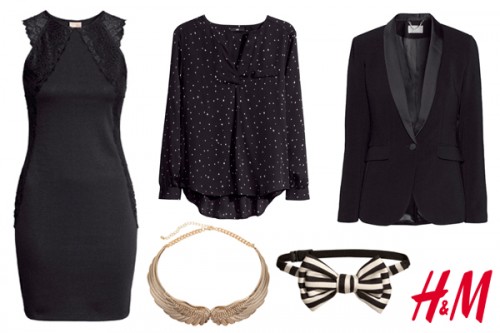 Tuxedo blazers, chunky oversized sweaters and lace-trimmed second skin dresses, OH MY! This holiday season is all about versatile pieces that will take you from day to night with minimal fuss. From vintage-inspired statement jewelry paired with sleek blouses to trendy metal-studded heels that go with EVERYTHING, H&M is serving up major nonchalant glamour and we want it all!
And if boyfriend wants to tag along, you'll be able to pick him up a few holiday staples as well. A pair of slim fit pants, fitted velvet blazer and bow-tie and he's ready to go!
Winner will receive a $200 H&M gift card!
Put a bounce in your locks with Conair's Curl Secret!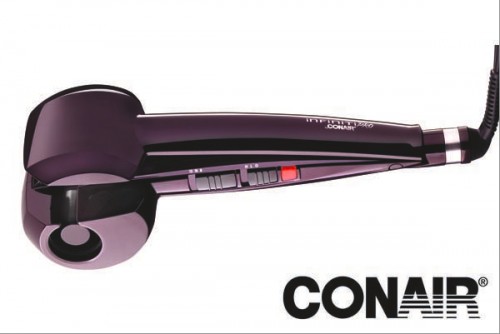 Is it a scientific breakthrough? Is it magic? We're not sure, but we are OBSESSED with the Curl Secret! It's the first, fully automatic, lean, mean curling machine which takes less than 20 minutes to curl an entire head of hair! Want loose, beachy curls? Tight ringlets? Something in between? The Curl Secret will deliver…in seconds! All you gotta do is separate hair into 1/2 – 1 inch sections which are then gently drawn into a barrel curling chamber. Once curl is formed, the Curl Secret begins to beep. That's how you know to release your locks, and voila! SO EASY!

Sweeten your winter with Especially Escada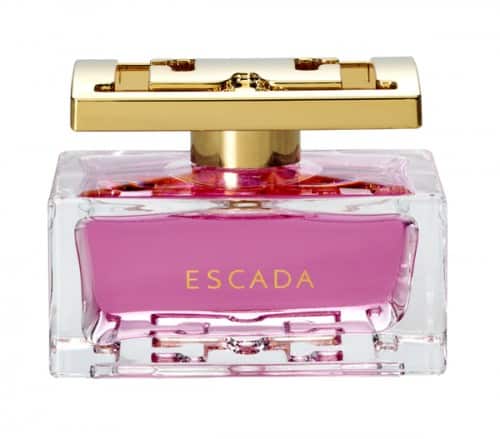 We love this fragrance! Subtle, pretty and fresh; Especially Escada is our new everyday.
This delicate scent is built around a rose accord and opens with an enticing top note of pear, which combines with muskier notes of Ambrette seeds for a fruity burst of freshness.
Created with the fun-loving, spontaneous woman in mind, this luxurious and feminine scent embodies a gal who stays true to herself and lets her imagination run wild. Sound familiar? Probably 'cuz it's YOU!
http://www.escada-fragrances.com/en/
Get your yoga on at Downward Dog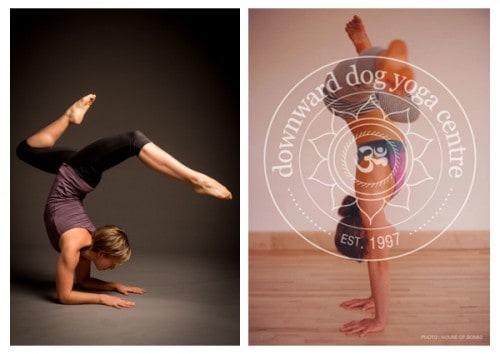 "I'm, like, TOTALLY going to get back into yoga next year!"
Sound familiar? We bet.
Don't wait until 2014 to create better habits; tackle your New Years resolutions RIGHT NOW. Our grand slam winner will receive a 10 class pass to Downward Dog. In addition to tried-and-true Ashtanga flow and restorative classes, this studio knows how to mix things up and have a little fun. If you're feeling adventurous, give Yoga Jam a go which incorporates wicked tunes and improv. Or, if you're in the mood for something a little more traditional, Mysore is it. A self-guided practice may seem intimidating at first, but once you let go and embrace and your breath and instincts the results are magical!
Raise your glass with Veuve Clicquot & Belvedere!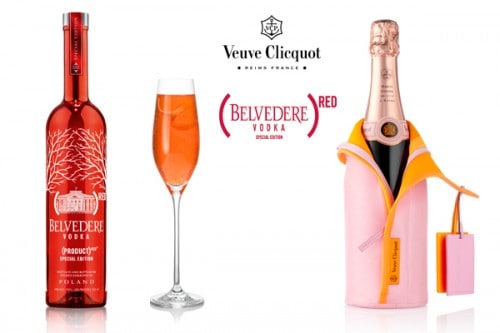 The holidays should be as much about giving as receiving. We're thrilled to include a special edition bottle of Belvedere (RED) in our epic prize pack! Part of a worldwide initiative to eliminate HIV/AIDS by 2015, Belvedere Vodka has partnered with the Bono-founded (RED) campaign which ensures that half of the profits go directly towards the Global Fund. Since its launch, this collaboration has provided more than 4,500,000 days of lifesaving antiviral HIV/AIDS meds to those in need.
Giving has never tasted better. Here's how to make your own INC(RED)IBLE HOLIDAY COCKTAIL:
(BELVEDERE)RED ROYALE
1.5 oz (BELVEDERE)RED
1/4 oz Crème de cassis
Moët & Chandon Brut Impérial
Stir (BELVEDERE)RED with crème de cassis in a Champagne flute. Top with Moët and serve.
Our Ultimate Wish List winner will receive a bottle of Veuve Clicquot Rose with Champagne Glasses and a special edition bottle of Belvedere, CLINK!
http://www.veuve-clicquot.com/
http://www.belvederevodka.com/
We wish you all the best this holiday season!
XO Shedoesthecity, Aveda, Belvedere Vodka, Conair, Downward Dog, Escada Fragrances, Hammam Spa, H&M, LG, Mary Kay, Rockport & Veuve Clicquot!