Our Holiday Essentials Contest is baaaaaack and it's sexier than ever! We brought together 10 brands we adore to create a delicious holiday prize pack valued at over $2000! What's in it? EVERYTHING you want and need to have the most memorable and magical holiday season.
There are two ways to enter to win our incredible Holiday Wish List contest:
Shoot us an email at contests@shedoesthecity.com with subject line "I NEED your holiday essentials!" and tell us what you love most about this time of year
Celebrate a great year, welcome an even better one, laugh lots, love, relax and enjoy!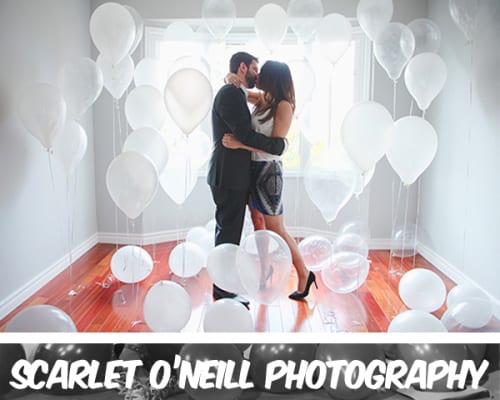 Win a Photo Shoot With Photographer Scarlet O'Neill, OMG!
If you've seen Scarlet O'Neill's photography, you know you're in for a treat. If you haven't, prepare to feel warm and tingly all over. Whimsical and full of heart, Scarlet's photos are a window into her unbridled passion and innovative mastery of the craft.
Whether she's photographing newlyweds, families, portraits or heating things up with her signature boudoir marathons, her work overflows with the joy and quirkiness that's made her a darling of Toronto's wedding photography scene.  Most recently,  her burgeoning talent has landed her in a variety of Canadian publications.
Scarlet's raison d'être is to empower women by showing them how beautiful and free they can be. This holiday season, Scarlet wants to treat one very lucky lady to a mini photo shoot! Bring out your inner sex kitten with a boudoir style shoot, get a new head shot or capture a moment in your favourite spot in the city – choose your own sweet adventure with Scarlet!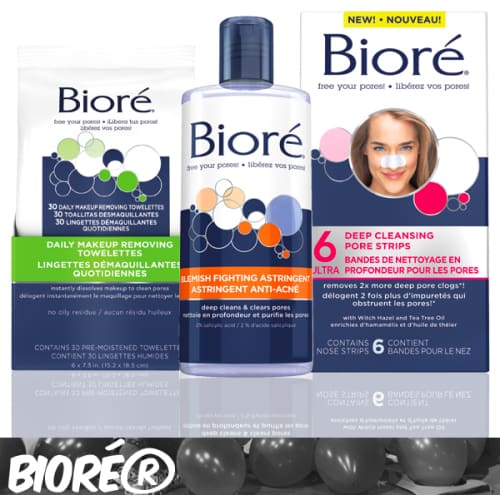 Get The Gift of Good Skin With Bioré®
When the going gets tough, the tough forget to wash their face, AM I RIGHT? December feels like a whirlwind of work parties, familial obligations and shopping. If you're anything like us, you find yourself constantly running from resto to shopping mall to bar. By the time you get home, you collapse into bed, with a face full of makeup with no will to get up and clean your skin. That's why, we NEED Bioré®! From cleansing (we love the Ultra Deep Cleansing Pore Strips) to complexion clearing (Blemish Fighting Astringent is da bomb!) and make-up removing (we LIVE for Make-up Removing Towelettes, no joke), Bioré® is our go-to for quick, easy and effective skin care.
Our contest winner will receive a gift basket filled with ten of our favourite Bioré® products to keep her skin looking clean and beautiful all season loooooong!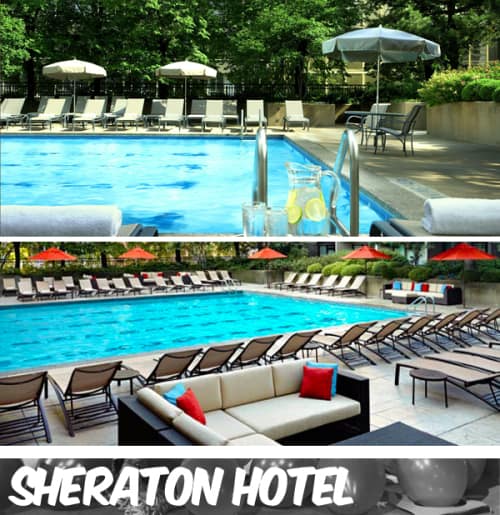 Get Your Swim On At The Sheraton Centre Toronto Hotel
What if we told you that our grand slam winner will score a 6 month membership to the Sheraton's most coveted jewel? Well, it's true! Swim and relax in the LARGEST indoor AND outdoor heated pool in downtown Toronto. The water is perfect year-round so you don't have to wait until summer to enjoy this prize.
No time for a vacay? No problem! Spend the winter months nestled in one of our favourite hotels enjoying the pool and fresh white towels. We can't think of a nicer way to unwind than a mini retreat in the city.
Aaaaand, while you're at it, be sure to check out all the holiday offerings! From scrumptious buffets to traditional Christmas Day Dinner and New Year's festivities, the Sheraton has it going on this holiday season!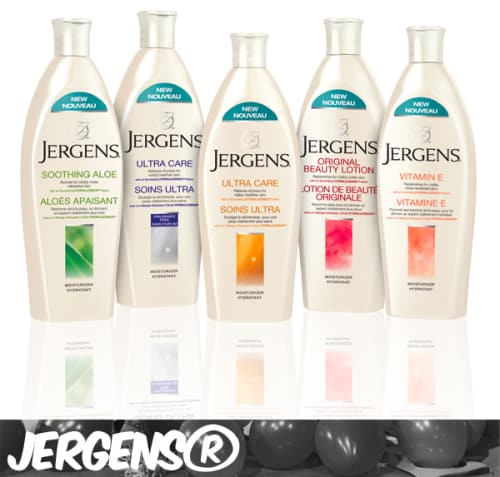 Deck Your Halls With Jergens® Moisturizers
More like deck your "body", RIGHT? Well now that we're all on the same page, let's get down to the business of keeping our skin moisturized and hydrated through the holiday season.
As far as we're concerned, Jergens® is the name of the game, which is why our winner will score all of our must-haves from their moisturizing collection! Imagine lathering up with a Soothing Aloe or Vitamin E moisturizer after a hot bath and hopping into bed with a good book….heaven! The prize also includes the full range of BB Body Perfecting Skin Creams (which we LOVE) and SO MUCH MORE! Your skin will thank you, we promise.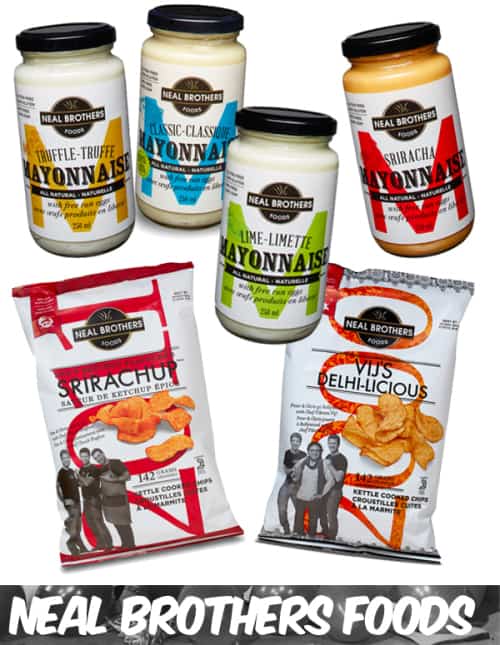 Holiday Entertaining With Neal Brothers
Popcorn, tortillas, salsa, mayos, pretzels, OH MY! Neal Brothers has been killin' the snacking game since 1989 using all natural ingredients and ground-breaking flavours. And, they've just added a dazzling bevy of exciting new products to the roster including Sriracha Mayo and Lime Mayo, yum!
Looking for a quick and delicious dip to serve at your next holiday soiree? This one's sure to impress.
Lime Mayo Guacamole
Spoon out two avocados
Add chopped onions, 1 tbsp cilantro, 1 chopped tomato, 1 chopped red pepper
Add 1 tbsp of Neal Brothers Lime Mayo (made with free run eggs and it's gluten free too!)
Salt and pepper to taste
Dip with Neal Brothers tortillas and ENJOY!
We hope our winner has been real good this year, because she'll receive a bounty of ALL our favourite Neal Brothers snacks. We're not jealous at all (BIG LIE).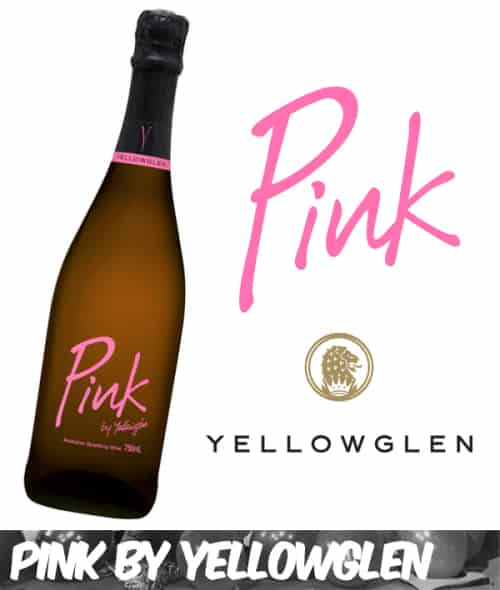 Raise A Glass with Pink!
What happens when you combine two of the best things in the world – sparkling wine and the colour pink? You get Yellowglen's Pink! Known as Australia's Premier House of Sparkling, Yellowglen produces delish and super affordable sparkly, which is perfect for gifting and holiday parties. Serve as an aperitif, alongside hors d'oeuvres or with dinner – with notes of strawberries, citrus and ripe Chardonnay – it'll complement just about everything on your menu! Cheers!
Our Holiday Wish List winner will receive a $100 LCBO gift card.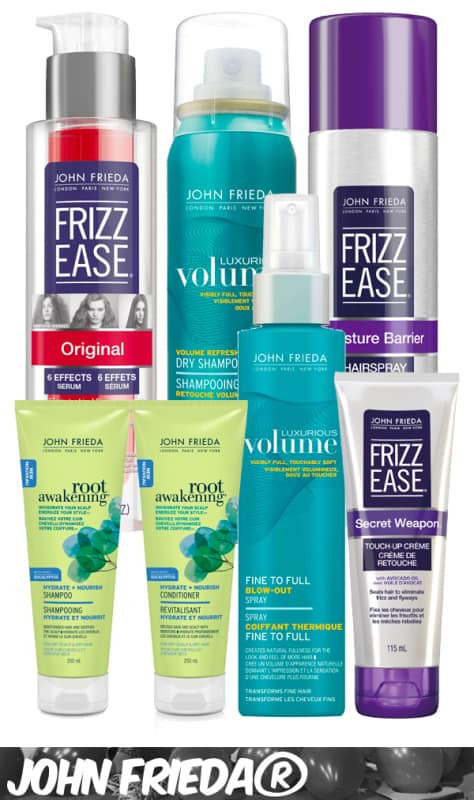 Treat Your Locks Right With John Frieda®
As much as we love the holiday season, the winter tends to bring out the worst in our hair. Flyaways, dryness, breakage and frizz…YUCK! Luckily, our grand slam winner can now avoid these pesky hair woes. Her prize: the most amazing range of products from John Frieda® Hair Care.
We're talking about Frizz Ease® Original Hair Serum, Moisture Barrier Hairspray, and Secret Weapon® Touch-Up Crème, Luxurious Volume –Volume Refresh Dry Shampoo and Fine to Full Blow-Out Spray, Root Awakening® Hydrate + Nourish Shampoo and Conditioner and Full Repair® Repairing Oil Elixir, OH MY! Her hair will be the talk of the town!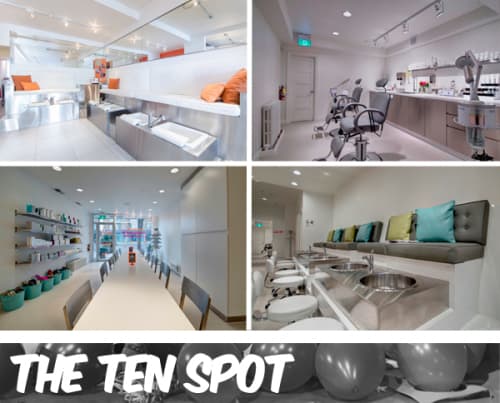 Get Pampered At The Ten Spot
The holiday season is upon us, which means there's lots to do, girl! Buuuut, it's also important to leave a little you-time in between chaotic shopping trips to recharge. The Ten Spot is here to help you cross a few things off your to-do list. Enjoy a holiday movie and a nice cup of java along with a sparkly manicure or facial. If you're lucky, they may even trim your tree!
Our grand slam winner will score a $150 gift card and some sexy stocking stuffers from The Ten Spot's Get Nailed Collection, meow!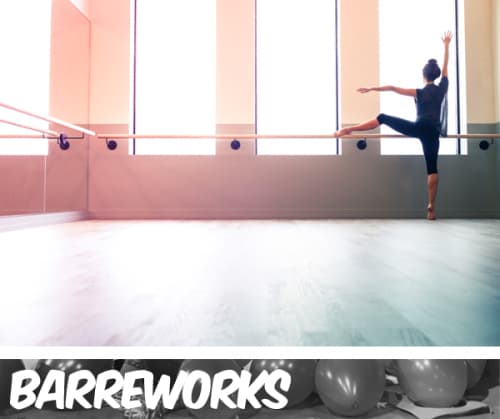 Tone and Tighten with Barreworks
We've watched Center Stage more times then we care to admit, which is why we're obsessed with Barreworks! Classes combine a blend of dance, fitness, pilates and yoga into one super dynamic workout with amazing results. There's no other program which focuses on muscle sculpting, cardio, core conditioning and deep stretching with an emphasis on posture, so you can look like a classy lady in and out of heels. Best of all, every class is a new opportunity to play dress up and pretend we're Jody Sawyer.
Our winner will receive one month of unlimited classes to be used at the Yonge & Eglinton or Queen West locations. Peter Gallagher's eyebrows not included.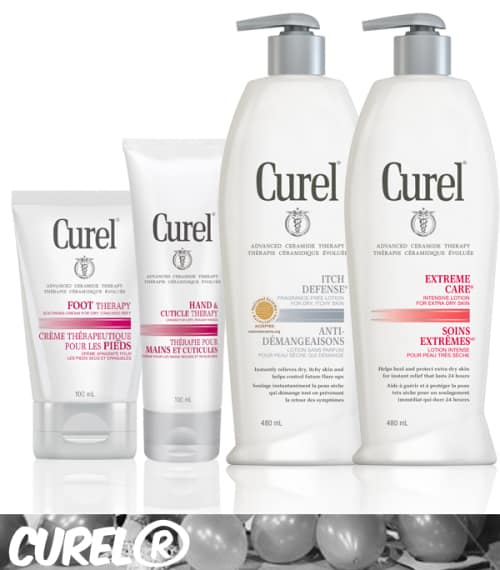 Stuff Your Stockings With Curel®!
The winter months can be really tough on our skin. Between the weather, holiday stress and copious amounts of gingerbread and cider, our skin can get majorly dry, even with a regular moisturizing regimen. It's time to bring in the big guns! Curél® moisturizers with Advanced Ceramide Therapy come highly recommended by dermatologists because they get the job done!
Our grand slam winner will score an arsenal of our go-to Curél® moisturizers, lucky girl!
Enter for a chance to be our Holiday Wish List winner! Valued at over $2000, this is a HUGE win for one very lucky reader!
There are 2 ways to enter!
Shoot us an email at contests@shedoesthecity.com with subject line "I NEED your holiday essentials!" and tell us what you love most about this time of year
Contest closes December 23rd, 2014 at 12pm EST. Winner will be notified same day by 4pm EST.
Good luck and have a wonderful holiday season.
XO SheDoesTheCity
Open to Canadian citizens. Must be 19 years of age to enter. Shedoesthecity will require proof of age from winner.