Can you hear us screaming? We haven't been this excited for a designer collaboration since…wait, maybe ever? The alice + olivia Resort 2017 collection hits stores in November, and it's nothing short of exemplary. THIS IS FASHION. Raw, provocative and effortlessly cool, we love how Stacey Bendet has channeled American street artist and Neo-expressionist Jean-Michel Basquiat's edgy aesthetic while staying true to herl brand.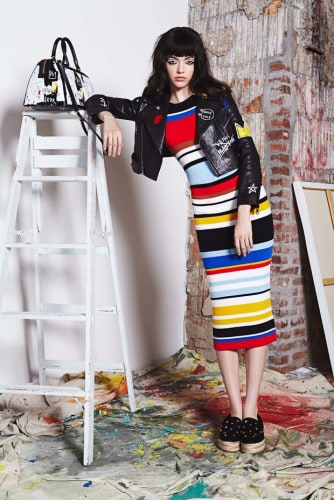 This is the second capsule collection from alice + olivia that will help support the Council of Fashion Designers of America's effort to promote young talent, with 50% of the proceeds from select items being donated directly to the cause.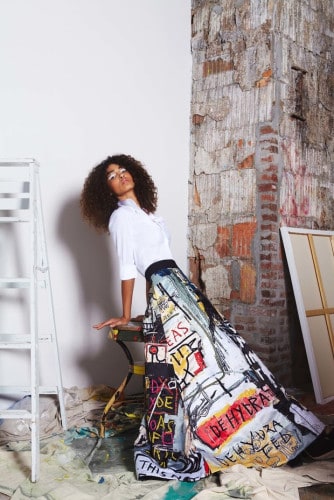 Characterized by iconic elements from Basquiat's work like the golden crown, bold lines and graffiti, the resort collection will feature apparel, accessories and gifts.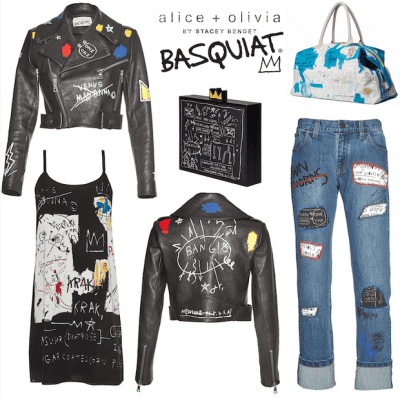 On a personal note, Basquiat is one of our very favourite artists, and we're stoked to see his spirit and joie-de-vivre live on in the gorgeous wearable art that alice + olivia has created.