From art events to film screenings to forest bathing, there's so much to experience in Toronto this week. Here are our top picks: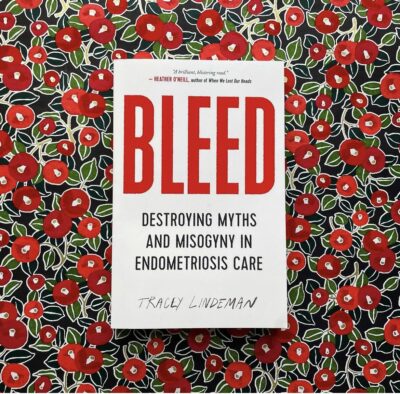 BLEED Book Launch at Type Books
Join Tracey Lindeman, the author of BLEED, for the Toronto launch of her myth-busting book about endometriosis care. Tracey will be joined by journalist and author Liz Renzetti this Wednesday, April 12 for a reading and fireside chat at TYPE Books. BLEED addresses Tracey's and others' struggles to access care for endometriosis and PCOS, and how systemic discrimination and gaslighting in the healthcare system stand in the way of getting the care they need. More info here.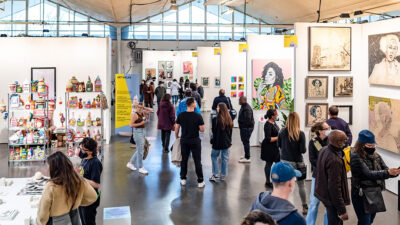 Artist Project
Discover stunning artwork and support emerging Canadian artists at Artist Project! 250+ artists will be exhibiting their work at this annual event from April 13-16 at Exhibition Place. The personalized gallery-style experience allows visitors to chat with artists, hear the story behind their art, and purchase their work directly. Plus, take in 10 large-scale art installations, live DJ sets, fashion shows by Fashion Art Toronto and delicious food and beverage vendors on opening night. Tickets available here.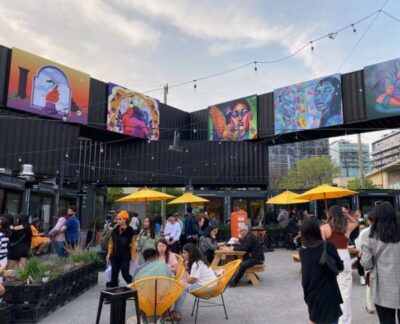 Stackt Market 4th Anniversary Weekend
Stackt market is celebrating its 4th anniversary with a ton of cool happenings all weekend long. From April 14-16, head over to the market for a block party with live music, viewing parties, a speakeasy dining experience, and all-around good vibes. Plus, non-alcoholic sparkling water brand Barbet will be there to keep you hydrated. More info!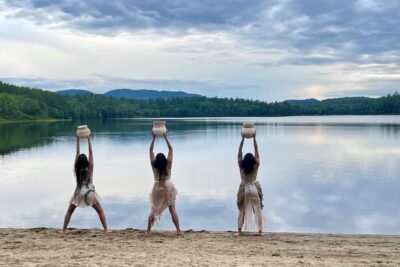 Homelands – Kaha:wi Dance Theatre
This week at Harbourfront Centre, see the premiere of an immersive live dance and music experience, reflecting on the connection between Indigenous women, their lands and waterways. Kaha:wi Dance Theatre's Homelands explores themes of environmental conservation, intergenerational ties and Indigenous resilience, with Indigenous women creatives at the forefront. See these powerful performances on April 14 and 15.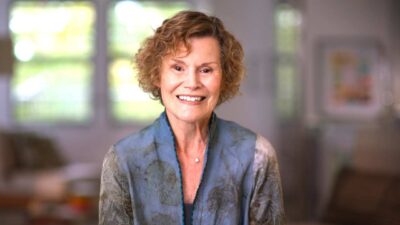 Judy Blume Forever
Judy Blume Forever is a stirring portrait of the revolutionary author's journey from an imaginative child to a revered author who touched the lives of countless children, to a banned writer who continues to fight back against censorship today. With the long-awaited film adaptation of her beloved novel Are You There God? It's Me, Margaret coming out later this month, now is the perfect time to learn more about the storytelling pioneer behind so many of our favourite books for young readers. See the Toronto premiere of the documentary this Saturday, April 15 at Hot Docs Cinema.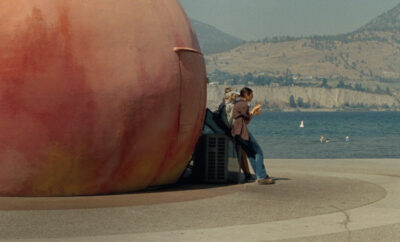 Until Branches Bend Screening + Q&A
Director Sophie Jarvis and guests will attend this special screening of the captivating psychological drama Until Branches Bend. Set in B.C.'s Okanagan Valley, the film explores the impacts of monoculture farming, the threats of climate change, as well as abortion access in Canada. With a dynamite cast and striking visuals, this stunning feature debut from Canadian director Sophie Jarvis is a must-see. Catch it at Revue Cinema on April 15.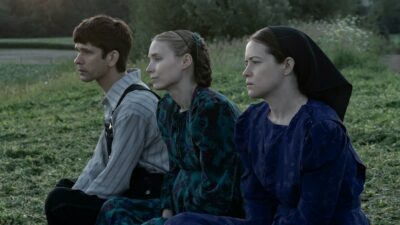 Making Women Talking
Hear from team members behind Sarah Polley's Oscar-winning film Women Talking at this event on Saturday, April 15. Join Andrea Kristof (Art Director), Peter Cosco (Production Designer), and Friday Myers (Set Designer) in conversation with West End Pheonix publisher Dave Bidini, as they dive into a discussion about Women Talking and movie-making in Canada. More info here.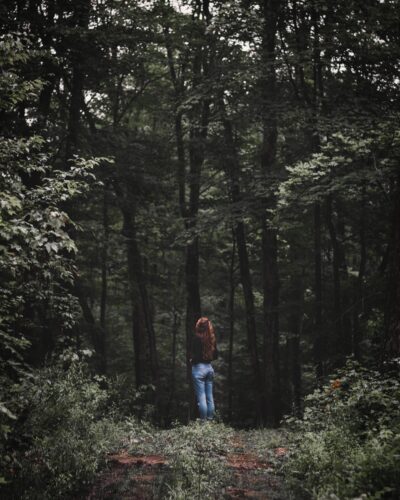 Spring Forest Bathing at Toronto Botanical Garden
Disconnect, immerse yourself in nature, and take in all spring has to offer at this forest-bathing walk on April 15. The Japanese practice of forest bathing involves connecting to the natural world through guided invitations and prompts. Certified Forest Therapy Guide Emma Rooney will lead this soothing walk through the grounds of the Toronto Botanical Garden, encouraging participants to deepen their connection with nature. Forest bathing has been shown to reduce stress, increase relaxation and boost the immune system—try it out this week.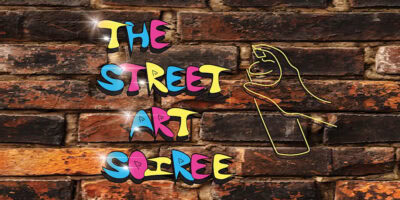 Street Art Soiree
This Saturday, take in the ambiance of the current street art scene with artists from Toronto and Montreal. Dozens of Canadian street and graffiti artists will come together for a street art showcase. Artists and attendees can express their own unique style on a blank wall and various unique items, and all artwork will be available to purchase. Tickets available here.