FAT: Arts & Fashion Week is back with fashion, photography and film. This year's theme, InFashion/UnFashion, explores the duality of style, pairing two contrasting themes to discover how they can work both with and against each other.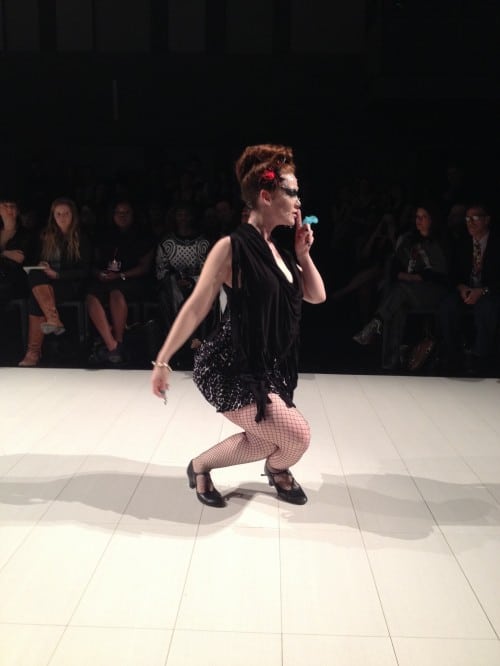 Each night focuses on a specific sub-theme such as Earth/Industry, Cult/Culture, Minimal/Extreme. Wednesday night's premise of Grit/Glamour delved deep into a world that is both grimy and refined, bare bones and opulent.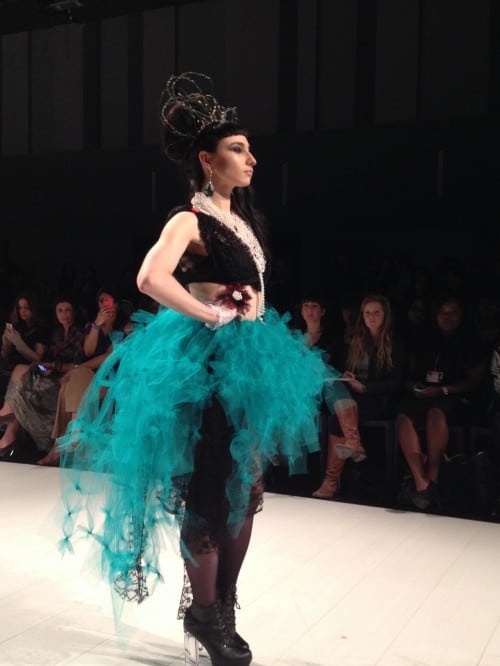 The Grit side was represented with torn fabrics, perforated leather, chunky hardware and runny mascara while Glamour was expressed in flowing fabrics, delicate jewels and Marie Antoinette-inspired hair.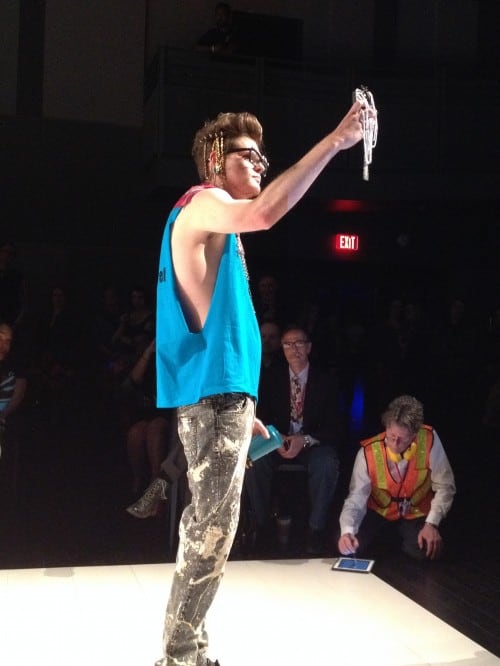 Standouts of the evening included Asphyxia, which had a clear 1920s influence with it's beautifully beaded dresses and glammed up headbands. While not exactly Grit, Asphyxia ended the show with a runway turned burlesque show, when one of the models stripped down from her sequined dress to a pair of pasties and a, well, string.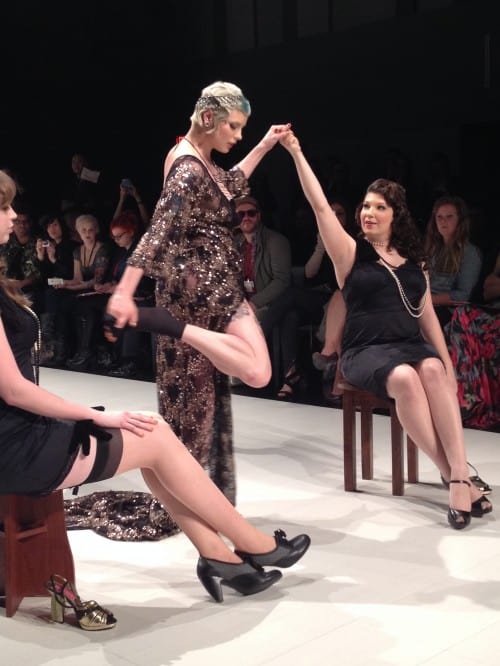 Amaryn Grace's collection was pared down with slim cuts and simple fabrics but grabbed my attention when a model's long gauzy sleeves were tied to become a makeshift straitjacket.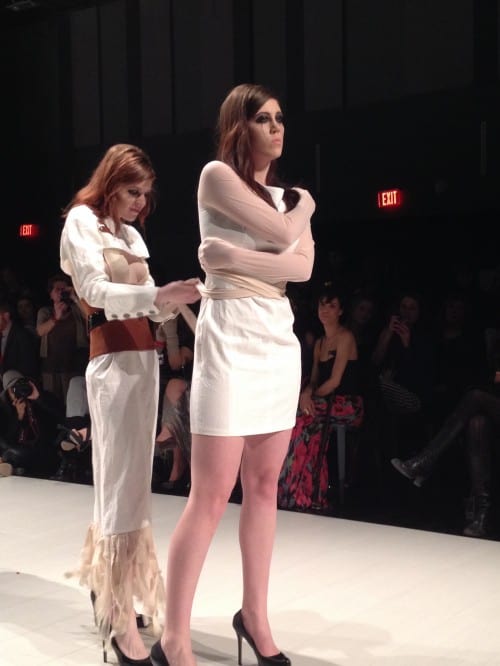 But by far, Amplify Apparel made the best use of the Grit/Glamour theme. The collection looked like the perfect combination of decadence and decay, excess and want. The models battled for space on the runway, stopping only to take selfies (narcissism, anyone?) or inject (fake) drugs. Looks ranged from a deranged Effie Trinket to a blinged out peasant followed by a tulle-clad queen.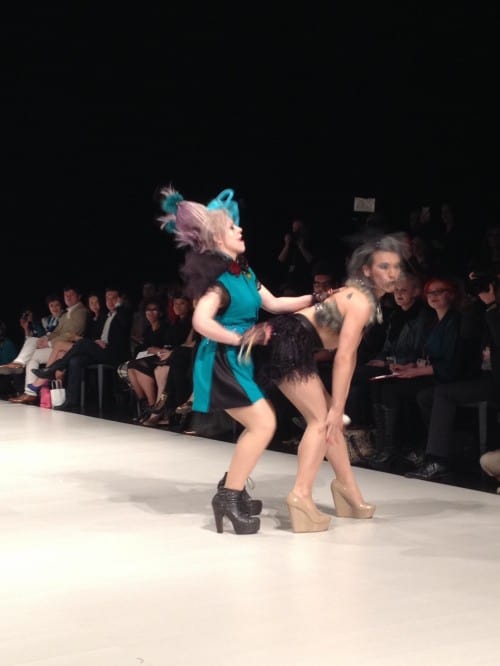 By the end of the night my head was spinning. I was feeling satisfied and yet wanting more which I believe was the exact intention of the evening.