From David Bowie to Agyness Deyn, I've always been fascinated by people who manage to challenge our notions of what defines masculinity and femininity. After all, as the great Judith Butler taught us, gender is performance and identity is never set in stone.
With that in mind I was excited to see what FAT: Arts & Fashion Week had in store for its Masculine/Feminine theme on Thursday night. I wasn't disappointed. Throughout the evening, collections displayed a wide range of traditional notions of masculinity and femininity along with androgyny and gender bending.
Designers like Adam X Atelier and Diodati played around with concepts of male and female dressing. Models for Adam X Atelier were outfitted in free-flowing gowns paired with stiff, structured blazers.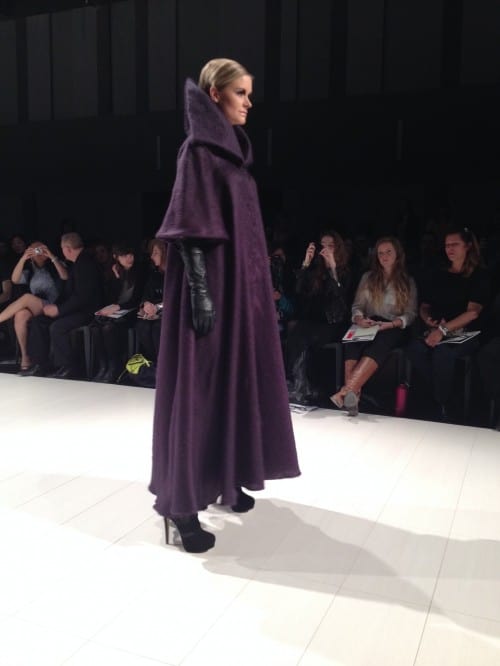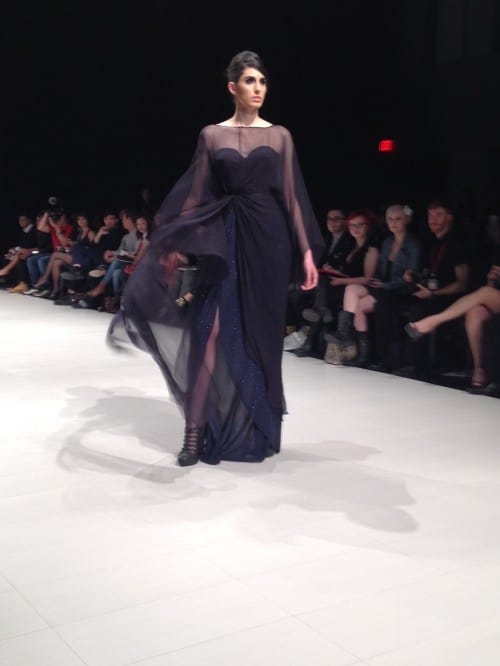 Diodati offered up androgynous long tunics, liquid leather shirts and sheer mesh dresses. Somehow no matter what the models were wearing they managed to appear both tough and fragile.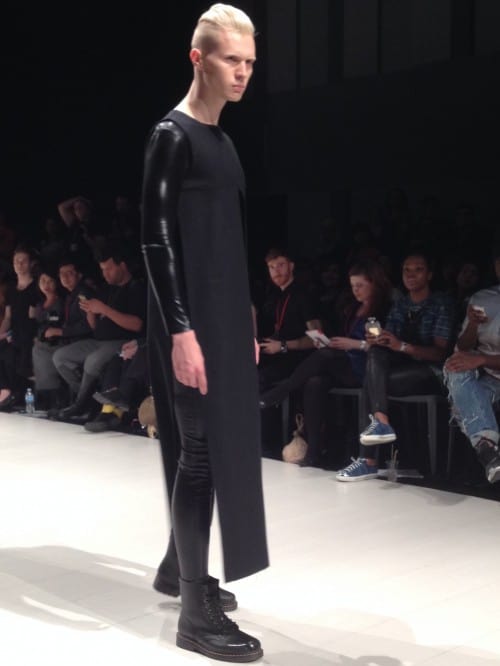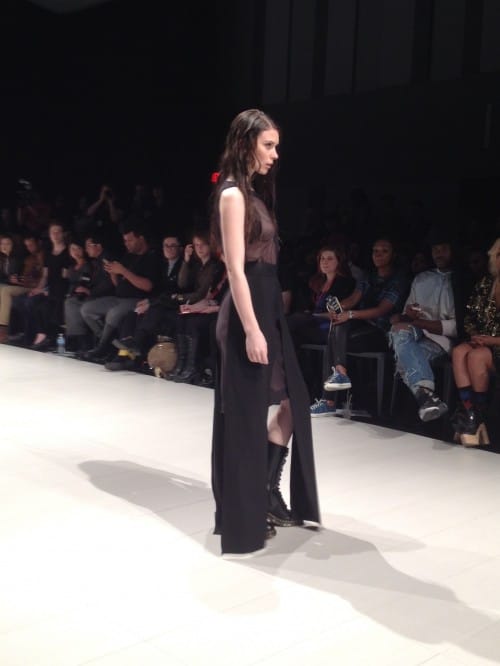 Toughness appeared again in the Worth by David C Wigley collection. Male models looked bruised and pummeled as if they had just gotten out of a bar brawl. But as they cracked their knuckles and rubbed their fists it appeared as though they were ready for more. It was interesting to note this sense of ubermasculinity coming from men in kilts, traditional menswear for Scotsmen that is often derided as a skirt by those unfamiliar with Scottish culture. Worth mixed up his male and female looks, making use of leather, tartan and intricate gold patterned fabric. Even the women looked ready to kick some ass in their ripped tights and chunky gold chains.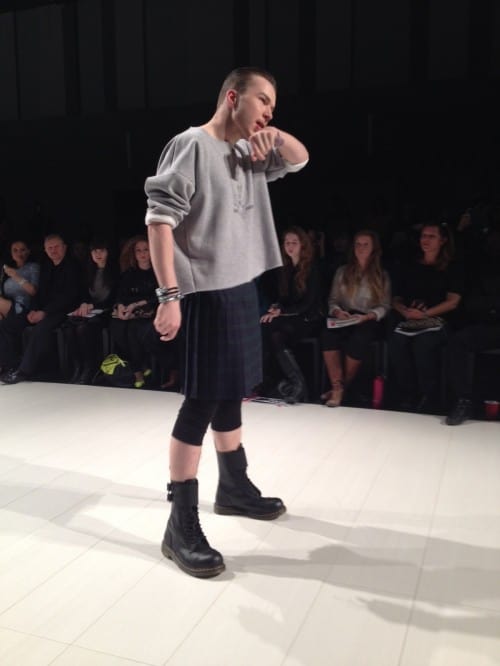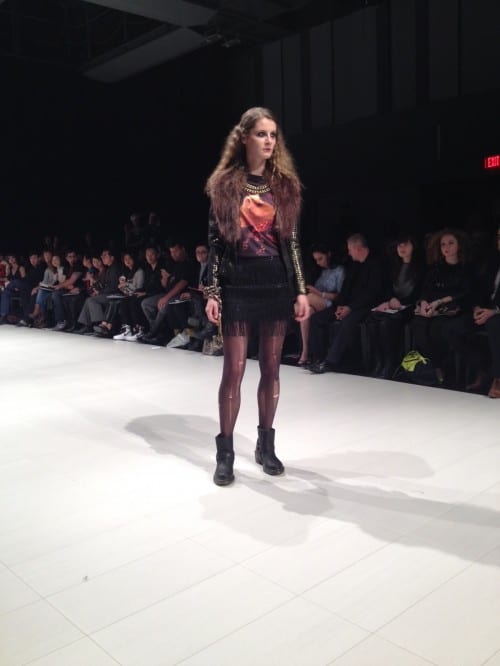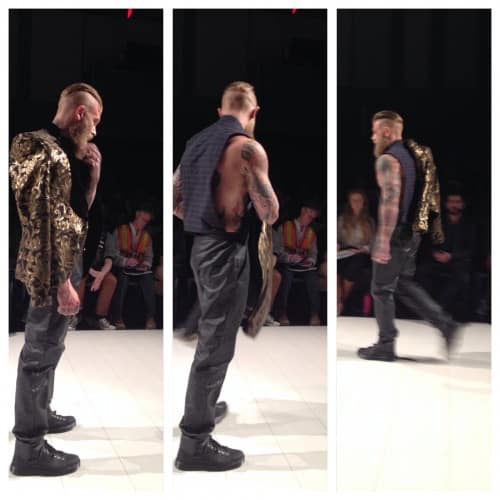 Some designers decided to stick to one end of the gender spectrum. Porte featured tiny cut outs, floral appliques, and ruffles.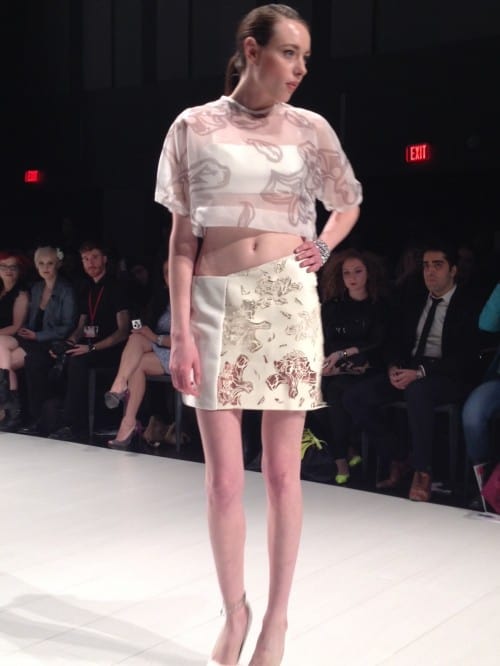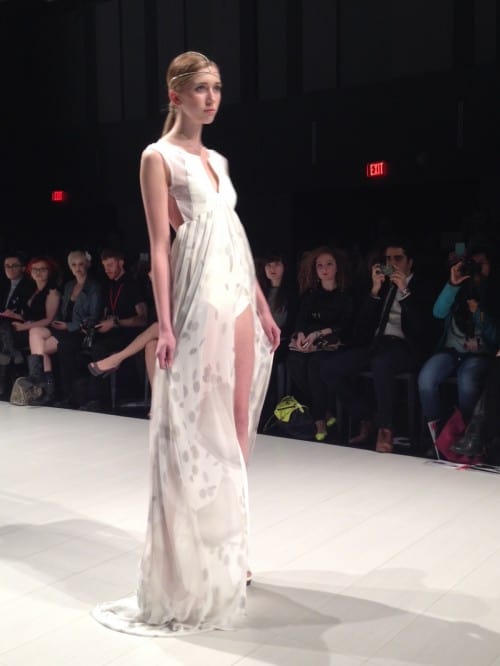 Femme Universalis presented slim pared down dresses in mesh and chiffon and ended the show with a pregnant model, the ultimate expression of femininity.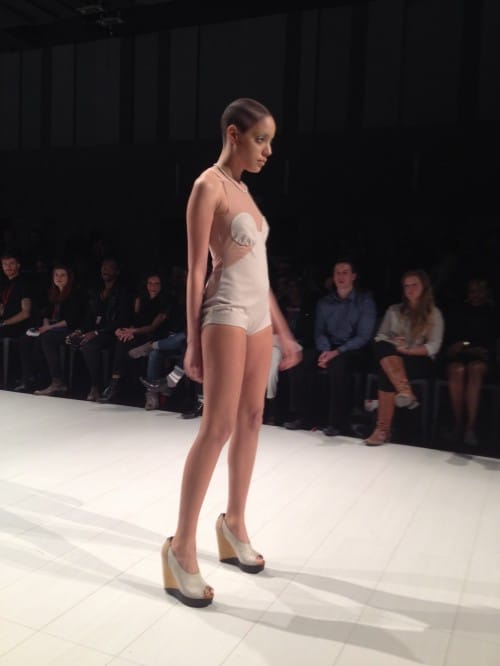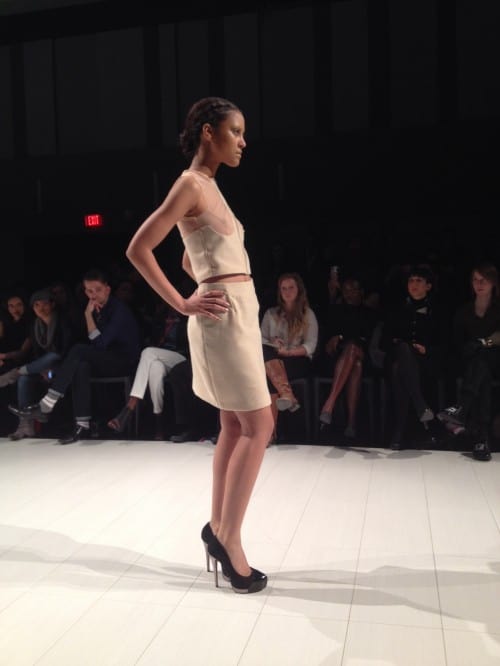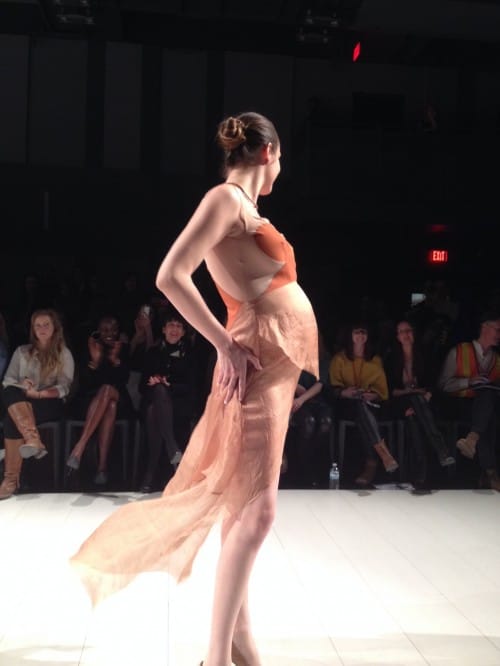 Benji WZW decided to take an uber masculine approach with slicked back hair, multiple belts and oversized David Byrne-esque jackets.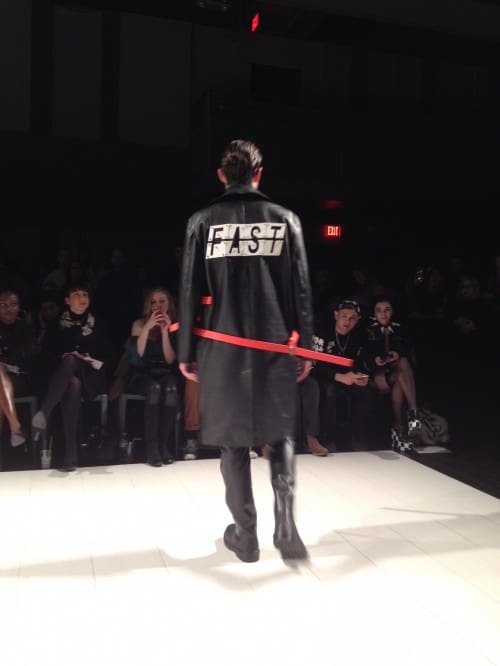 The highlight of the evening for me was Copious. Similar to Worth, these pieces played on traditional notions of masculinity and femininity. One elaborate look made use of tulle underneath a tartan ball gown while the other managed to drape leather in a grand train on the back of a yellow tartan dress. By the end of the night one thing was clear: there is no binary when it comes to gender. Toughness and fragility, beauty and roughness, male and female can be transformed and interspersed at will.