Polish fest, vegetarian food, local designers or vintage vendors: fun for the family abounds! Enjoy.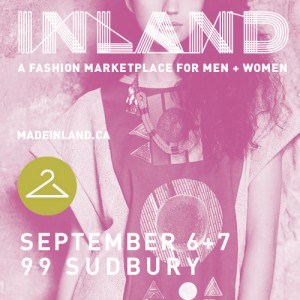 Made Inland: 80 Canadian Designers at 99 Sudbury
Love supporting local fashion? Made Inland isn't just about supporting local designers, it's about being totally wowed by them. Browse, shop and meet the makers, or head to the patio for a refreshment. If you're wearing your baby and trying on clothes is tricky, think of this as a block of time that will get your creative juices flowing. (I've met a lot of mamas who are making things!)
Saturday Sept 6, 11AM – 6PM / 99 Sudbury / Sunday Sept 7, 11AM – 5PM, $10 online / $12 at door / www.madeinland.ca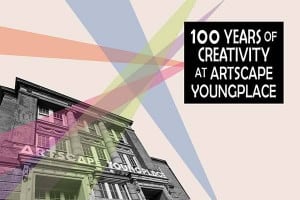 100th Birthday at Artscape Youngplace
Artscape Youngplace is having a community birthday to celebrate the 100th anniversary of the Shaw Street Public School
It's a beautiful building with a rich history and Artscape's transformation has reinvigorated life into every hallway. Come see what this treasured space is all about, take a tour, decorate a cupcake and then head to Trinity Bellwoods for some blanket time.
Sunday Sept 7/1-4pm / Free Admission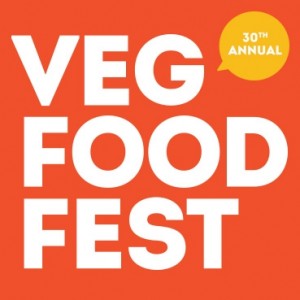 30th Annual Vegetarian Food Fest at Harbourfront Centre
Hosted by the Toronto Vegetarian Festival this is said to be THE BIGGEST vegetarian food fest in North America. Cooking demos, a gazillian food stalls where you can try tasty treats, celebrity chefs to Instagram, gluten-free baking with Bunners and talks to inspire. Yum!
Sept 5- Sept 7, all weekend long! See website for exact schedule and more details.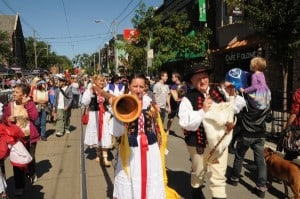 Polish Festival on Roncy
Who doesn't love a pierogi? Although crowded, the Polish Festival on Roncy is an annual family favourite. The music blaring from the "Polkamania Stage" might scare some littles, and babies were prohibited in the beer tent last year, but again, who doesn't love a pierogi? Plus pickles on a stick and plenty of kielbasa to chew. If the crowds get crazy, it's an easy stroll to High Park.
Saturday Sept 13, 11AM – 11PM & Sunday Sept 14, 11AM – 7PM, FREE. Festival takes over Roncesvalles Avenue, see map for details.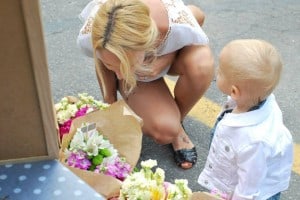 Woman, buy yourself some flowers; by God you deserve it. Plus, this is prettttty. Babies like looking at flowers and plants, SHOW THEM THE BEAUTY OF THE WORLD THEY DO NOT KNOW YET!
Saturday Sept 13 / 1056 Queen Street West (Across from CAMH) / 10AM – 3PM / Free Admission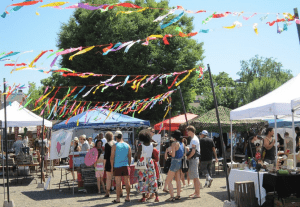 Junction Flea on Sterling Road
Antiques, vintage clothes, food, crafts: Spend an easy Sunday morning at the Junction Flea.
Sunday Sept 14 / Sterling Road, just north of Dundas St. West / 10AM – 5PM