I love everything about Halloween. I love dressing up; I love listening to moody playlists, I love buying large boxes of mini chocolates, and having everyone assume it's to hand out — and I love watching movies, and reading books that get me in a Halloween mood.
Here's the thing – Halloween can be fun for EVERYONE. Trick or Treating is MAGICAL – you just knock on a stranger's door, and they shovel handfuls of treats into your bulging pillowcase. Dressing up is DELIGHTFUL – you can dig into your closet to throw together a costume that represents a dated pop culture reference, or a nerdy joke only one person (other than you will understand) – or you can buy or make something extravagant – it's a RECIPE for creativity. You can show more skin than is usually socially acceptable, or be someone completely different – there's power and wonder in a good costume.
One of my favourite things about Halloween is how it is so much more acceptable to embrace all things creepy, and surreal, and macabre. While the horror genre has a racist, ableist, and misogynistic history to grapple with – there is a strong appeal to take back the power of these things. Long gone are the days when we have to be content with only consuming media from people whose perspectives continue to propagate racist tropes, and harmful stereotypes (I think we can all agree that Stephen King needs more Black friends).
Now, we're (slowly) moving beyond those limiting (and often damaging) depictions. We've seen a surge of horror stories by Black creatives, featuring multi-faceted and thoughtfully written Black characters (who aren't just caricatures). We've seen Indigenous authors like Stephen Graham Jones dominate the horror genre, by subverting harmful tropes, and putting Indigenous representation to the forefront.
When so much of marginalized representation is focused on our pain and our trauma, there is real power in subverting these depictions, and telling our own stories, in our own ways. We can do this by centering our joy, but we can also explore our pain and our experiences on our own terms – and reclaim the genre.
The list of recommendations below doesn't just include new stories, it does include stories that I think have done a great job at taking [our] expectations and turning them on their head. Demolishing stereotypes, "queering" genres, centering different voices, adding new "spins", or destroying common tropes – the books below add a "fresh" take to the usual Halloween stories we see this time of year.
From witchy rom-coms, to vengeful teenage werewolves, to dark academia, to atmospheric gothic tales, to horror stories that will make you jump — one way or another, these books are gonna keep you up at night!
—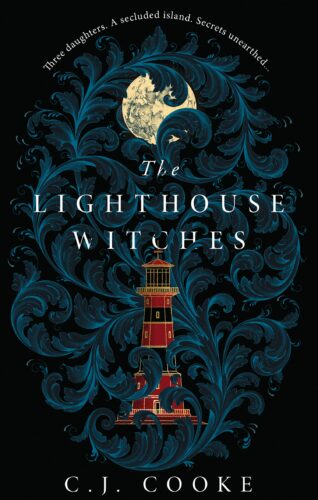 The Lighthouse Witches – C.J. Cooke
Atmospheric, creepy, and thrilling, this book was unexpected, and immersive.
A dark, strange, and unforgettable read, this book takes place over multiple timelines. The past follows Liv, a single mother, who is commissioned to paint a mural in a 100-year-old lighthouse on a remote Scottish island. She brings her three daughters (Luna, Sapphire, and Clover), so they can get a fresh start – but when two of her daughters go missing, she is frantic. She uncovers a dark and violent history, learning that the cave under the lighthouse was once a prison for women accused of witchcraft. The locals warn her of wildlings, and how dangerous they are – and Liv has to decide whether she believes the unbelievable.
Twenty-two years later, in the present-day, Luna has been searching for her missing sisters and mother. When she receives a call that her youngest sister Clover has been discovered, she's initially thrilled. However, Clover is exactly the same sister she remembers – still seven years old, the age she was when she vanished. Luna has few memories about her time on the island, but as she suspects that Clover is a wildling, she has to return back to the island, to face the truth – no matter how much it may scare her.
The Lighthouse Witches was wonderful, as in full of wonder. It explores motherhood, mystery, witches, and the fear that comes with things that are strange or different – and does it in an incredible way. I could not put this book down, it was honestly excellent!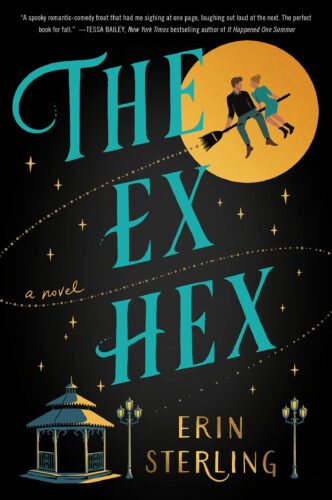 The Ex Hex – Erin Sterling
"Never mix magic with vodka."
Erin Sterling's The Ex Hex was SO MUCH fun!
Vivienne, heartbroken, nurses her broken heart the way any young witch would… Weepy music, vodka, bubble baths… And of course, cursing her horrible boyfriend. Nine years later, her ex boyfriend – the devastatingly handsome descendant of the town's founder, returns to town. What should have been a quick trip to make an appearance at the annual fall festival turns disastrously wrong. Things keep getting worse and worse, until Vivi realizes, maybe her little "ex hex" wasn't as harmless as she thought….
Sweet, funny, sometimes steamy, I read an advanced reading copy of this romantic comedy in the Summer, and the only thing that would have made it better would have been being able to read it with a seasonal coffee beverage, in front of a crackling fire, in late October. It really transports you to the quaint little town of Graves Glen, Georgia – it's atmospheric without being overwhelming, and it was so compulsively readable, you can probably finish it in one night!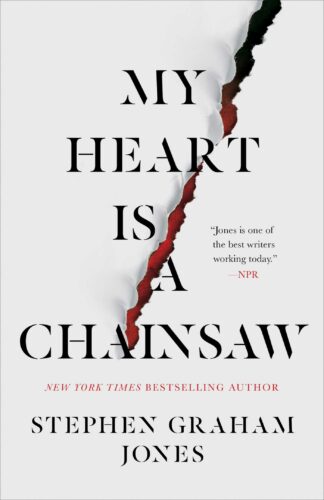 My Heart is a Chainsaw – Stephen Graham Jones
Stephen Graham Jones' latest horror novel kept me up, in more ways than one. First of all, it hooked me almost immediately, and I did NOT want to put it down. Secondly, when I did put it down, I couldn't stop thinking about the creepy, and challenging story.
Our main character Jade, is a seventeen-year-old half-Native outcast, with an absent mother, and an abusive father, who lives in a town that wants nothing to do with her. Her main source of protection is the world she lives in: A world full of horror movies, especially the ones about a masked killer who seeks revenge on those who wronged them. Jade narrates the book, and her town's history like it's actually a horror movie, but things take a turn when blood actually starts to spill into the waters of Indian Lake, and her slasher film predictions start to come true.
While not exactly a "fun" read, I had a lot of fun reading this book. It's quite action-packed, and fast-paced, which I really enjoyed. This book was gory and messy, and brutal, and violent, and ugly, and weird, but also so full of heart. The story, and Jade really take you by surprise with both their vulnerability, and ferocity. I was surprised with how much I absolutely loved this book.
My Heart Is A Chainsaw read like a love letter to slasher movies, and explored some really interesting topics related to race, class, mental illness, and trauma.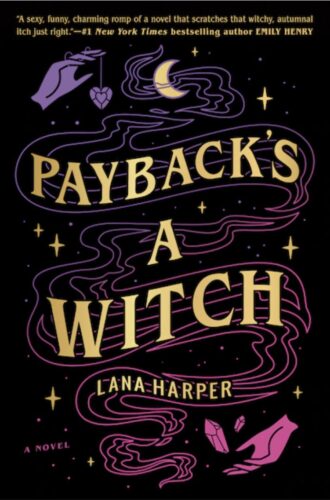 Payback's a Witch – Lana Harper
I adored Lana Harper's Payback's a Witch.
It follows Emmy Harlow, who is a witch – but not a particularly powerful one, partially because she hasn't been home to the magical town of Thistle Grove in years. Her self-imposed exile was partially caused by her complicated family history, and her desire to make her own way in the world – but also maybe a little bit because of Gareth Blackmoore – heir to the most powerful magical family in town, breaker of hearts, and destroyer of dreams.
Emmy returns to town for a spellcasting tournament that her family serves as arbiters for. When she returns, she is determined to spend some quality time with her BFF Linden Thorn, fulfil her familial obligation, then get back to her real life in Chicago… But she doesn't count on Talia Avramov, local badass, who is quite adept in the Dark Arts – and also fresh off a bad breakup… with Gareth Blackmore, after discovering that he had been seeing Linden, while dating her – unbeknownst to both of them. Now Linden and Talia want revenge – and Emmy has to decide if she's in.
This was a sweet, and sometimes steamy sapphic read (say that 5 times fast!) about witches, magic, community, and what makes home home. I tore through this book, during a bit of a reading slump, and it was exactly what I needed to fall back in love with reading again. Funny, fresh, charming, and delightful – I couldn't get enough! The perfect witchy rom-com to get you into a Halloween mood!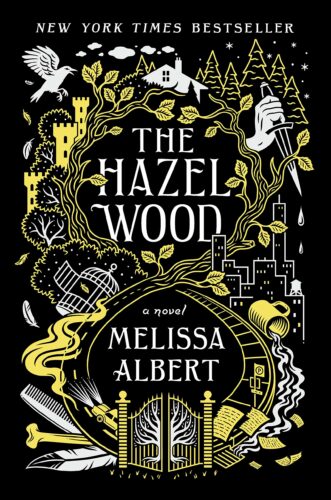 The Hazel Wood – Melissa Albert
This dark YA fantasy was imaginative, unpredictable, and unique, and although I read it years ago, it's still one of my go to recommendations for dark fairy tales, and creepy fantasies.
The Hazel Wood follows seventeen-year-old Alice, who has spent most of her life on the road with her mom, constantly moving, trying to get ahead of the uncanny bad luck that always seems to follow close behind. When Alice's grandmother, the reclusive author of a cult-classic book of dark fairy tales, dies alone on her estate, the Hazel Wood, Alice learns how bad her luck can really get, when her mother is stolen away – by a figure who claims to come from the Hinterland, the brutal, supernatural world where her grandmother's stories are set. Alice's only lead comes from a message her mother left behind: "Stay away from the Hazel Wood". Although she has long stayed away from her grandmother's cultish fans, to find her mother, she has no choice but to ally with her classmate Ellery Finch, a Hinterland superfan, who may have an ulterior motive to helping her.
Dark, twisty, creepy, and so so good – I had a hard time putting this one down! With a bit of The Labyrinth, and a bit of the darkest recesses of the Brothers' Grimm – this was the perfect sinister fantasy – full of mystery and intrigue. I hadn't read anything quite like this book before, and I haven't read anything quite like it since. With it's gorgeous cover (we know I love those!), and it's gorgeously dark story, this is an excellent and eerie addition to a Halloween reading list.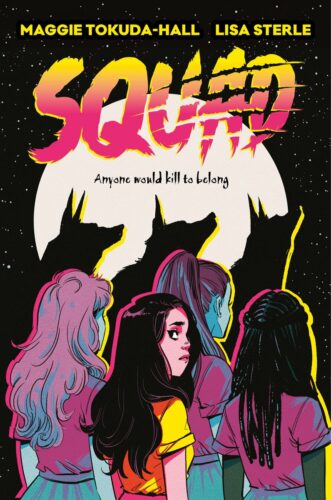 Squad – Maggie Tokuda-Hall, Illustrated by Lisa Sterle
Maggie Tokuda-Hall's Squad is the sapphic teen werewolf graphic novel of my dreams!
Described as Pretty Little Liars meets Teen Wolf, Squad follows new girl Becca, who is invited to join her high school's most popular clique. She can't believe her luck, and she can't believe their secret either, because it turns out, they're all werewolves! Their prey? Slimy boys who take advantage of unsuspecting girls. Eager to be accepted, Becca allows her friends to turn her into a werewolf, and for the first time in her life, starts to feel like she truly belongs. But things get complicated when the cops start searching for a serial killer…
Full of morally grey characters, great artwork, and (based on the author's TikTok) a lot of period jokes, it sounds like a fun way to get in the Halloween spirit, and I pre-ordered this the moment I heard about it.
I'm a sucker for vampires, werewolves, witches, and destroying the patriarchy, and this feels like a fast-paced, fresh, and fun Halloween-ie read.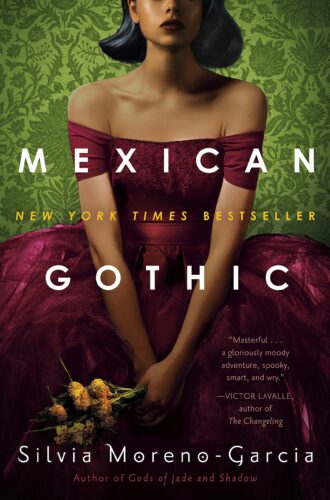 Mexican Gothic – Silvia Moreno-Garcia
Atmospheric, creepy, and uncomfortable – this moody, gothic novel was the perfect October read.
Mexican Gothic follows Noemí Taboada, a glamorous debutante who receives a frantic letter from her newlywed cousin, begging for someone to save her from a mysterious doom. She packs her bags immediately, but she's not sure what she'll find as she heads to High Place, a distant house in the Mexican countryside.
Although she is tough, smart, and spirited, Noemí may have signed up for more than she can handle. Her cousin's new husband is both menacing and alluring, his father is ancient, and sickly, and fascinated by her, and even the house is a cause for concern, as it starts to invade her dreams with visions of blood, and doom. Her only ally is the family's youngest son – he seems to want to help Noemí, but he might also be hiding his family's darkest secrets. Mesmerized by the terrifying, yet seductive world of High Place, Noemí may soon find it impossible to leave.
Smart, unexpected, and well written, this book was so intense, so beautiful, and so, so spooky. It's a slower burn, but full of vivid and stunning descriptions – this book surprised me over and over again.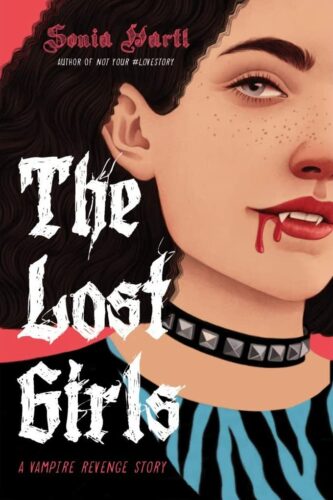 The Lost Girls – Sonia Hartl
Vampires are back, and more fang-tastic than ever in The Lost Girls, a sapphic, vampiric twist on John Tucker Must Die.
Holly is 16, and has been 16 since 1987, when her boyfriend Elton turned her into a vampire. But 34 years later, Elton has left her, her hair will be crimped for the rest of her immortal life, that unshaved patch of hair on her leg will be preserved forever, and the only job a forever-sixteen-year-old can get is the midnight shift at Taco Bell. Her afterlife takes an interesting turn when she meets Rose and Ida, Elton's exes, who had previously been turned (and discarded) by him. They want to kill Elton before he turns another girl, and they need Holly's help. Although Holly doesn't have the fondest feelings for Elton, she's hesitant to kill him… Until she meets Parker, the new girl Elton has her sights set on… And she starts to feel an attraction to her.
I'm reading this book right now, and it's a lot of fun! Full of dark humour, and smart characters, I am enjoying this story, and getting to know these fascinating characters. It's campy, queer, and unputdownable so far!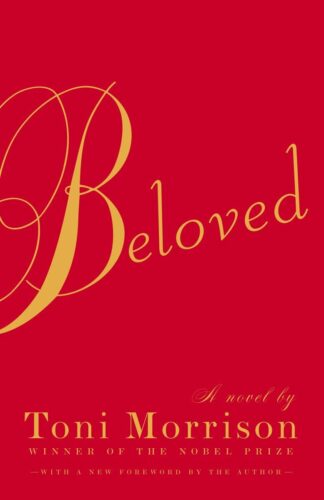 Beloved – Toni Morrison
This might be a surprise inclusion for some, but having just read Toni Morrison's iconic Beloved for the first time, it feels like a necessary inclusion to any Halloween reading list. Full of magical realism, and haunted by the past – this book took my breath away, over and over again.
Brilliant and thoughtful, but also deeply unsettling, Beloved is set in 1837, and follows Sethe, who is no longer a slave, but neither is she free. She is trapped by the memories of her terrible past, and lives in a house that they assume is haunted by the ghost of her dead daughter, who died nameless, and whose tombstone is engraved with a single word: Beloved. Sethe does her best to forget her painful past, but when a mysterious teenage girl arrives, calling herself Beloved, Sethe can no longer ignore her past.
Incredibly difficult to read – this book was painful, brutal, and unafraid to shy away from the terrible reality of slavery, and the violence and dehumanization faced by Black people, both when they are "enslaved", and when they are "free".
Beloved is a story about impossible choices, the weight of the past, and keeping on going even after the world keeps trying to break you down. However, it's also a story of love – the things we do for the ones we love, the complicated nature of love and loss, and the power and importance of loving yourself, especially as a Black person.
Haunting, unsettling, and a bit strange – I wasn't sure what to expect from this story, but it left me in awe of Morrison's storytelling, and incredible prose. She is a beautiful writer – I was reminded of it with every exquisite turn of phrase, and every powerful line of prose… I can see why this is a classic!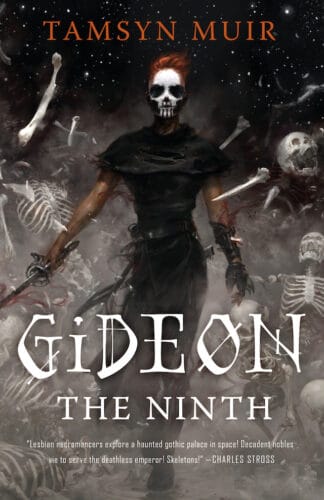 Gideon The Ninth – Tamsyn Muir
Lesbian necromancers in space sounds like the perfect recipe for a fast-paced, action-packed Halloween read, and Gideon the Ninth did NOT disappoint!
The emperor needs necromancers, and the ninth necromancer needs a swordswoman. Gideon has a sword, some dirty magazines, and no time for undead bullshit. She is ready to abandon a life of servitude, and an afterlife as a reanimated corpse, but her childhood nemesis won't set her free without a service. Harrrowhark is the Reverend Daughter of the Ninth house, and a bone witch, and she has been summoned by the Emperor, along with the heirs of all his loyal Houses, to a deadly trial of wits and skill. If she succeeds, Harrowhark will become an immortal, all-powerful servant of the Resurrection, but no necromancer can ascend without their cavalier… Without Gideon's sword, Harrow will fail, and the Ninth House will die… But maybe some things are better left dead…
Jam-packed with fascinating characters, mind-bending puzzles, sweet sapphic content, and compelling mysteries, I could not put it down. This book was really freaking weird, and really freaking wonderful – an unforgettable, and fun addition to any Halloween reading list.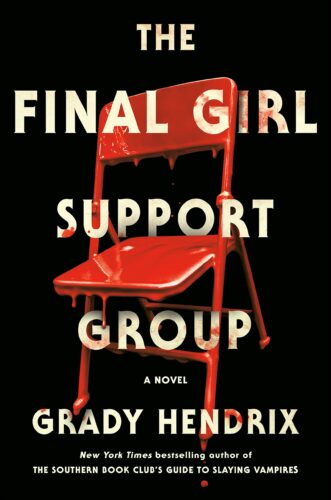 The Final Girl Support Group – Grady Hendrix
I am a sucker for the Final Girl trope, and can't wait to get my hands on Grady Hendrix' fast-paced, thrilling, horror novel: The Final Girl Support Group.
In horror movies, the "Final Girl" is the one who is left standing when the credits roll – the one who fought back, defeated the killer, and avenged her friends. But after the sirens fade, and the audience moves on, what happens to her?
Lynette Tarkington is a real-life Final Girl, who survived a massacre 22 years ago, and it has defined every day of her life since. And she's not alone. For more than a decade, she's been meeting with five other Final Girls, and their therapist, in a support group for those who had survived the unthinkable, helping them put their lives back together. When one of the women misses a meeting, Lynette's worst fears are realized – someone knows about the group, and is determined to take their lives apart again… But this time, these final girls have each other!
I haven't read this one yet, but have been looking forward to reading it closer to Halloween! It promises to be a dark, thrilling tribute to slasher films, and the exact kind of bone curdling, chilling read that will keep you up on spooky October nights.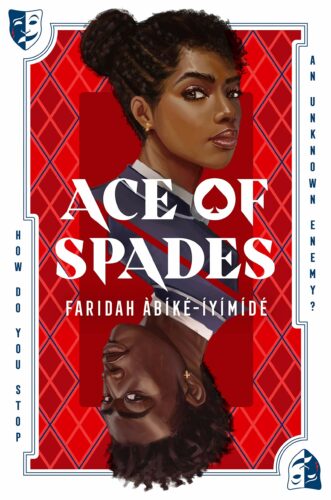 Ace of Spades – Faridah Àbíké-Íyímídé
I read Faridah Àbíké-Íyímídé's debut earlier this year, and I haven't stopped thinking about it since. Described as Gossip Girl meets Get Out, and with a touch of Pretty Little Liars, this teen thriller takes dark academia to the next level.
Fast-paced, suspense-filled, unpredictable, and unlike anything I had ever read before, this book was unexpected, and unlike anything I've ever read before.
Set at Niveus Private Academy, where money paves the hallways, and students are never less than perfect… Until now, as an anonymous texter, Aces, brings two students' darkest secrets to light. Devon is a talented musician, who keeps to himself, but can't escape the spotlight when his private photos, and private life are made public. Head girl Chiamaka isn't afraid to get what she wants, but soon everyone will know the price she paid for power… Someone is out to get them both – and this anonymous texter holds all of the aces.
Ace of Spades features great, nuanced queer representation, thoughtful explorations of institutionalized racism, and an exploration of difficult themes, all woven into a suspenseful storyline that will keep you guessing. This book surprised me, and chilled me. I could talk about this book forever, but I won't… Just know that it's unforgettable, and unputdownable, I hope you love this book as much as I did!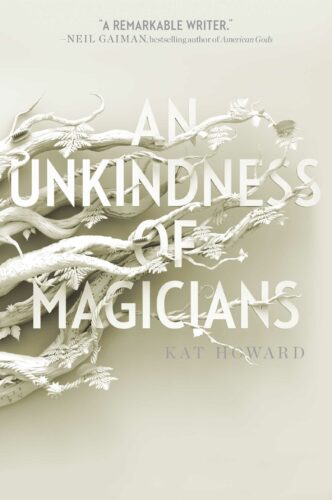 An Unkindness of Magicians – Kat Howard
I absolutely adored Kat Howard's An Unkindness of Magicians.
Set in New York city, where magic controls everything, this is a story full of dark magic, magicians, and fantastical thrills.
Magic is fading in New York City – no one knows what's happening, except for Sydney – a new, rare magician with incredible power that has been unmatched in decades. Sydney may be the only person who is able to stop the darkness that is weakening the magic… But Sydney – who comes from the House of Shadows, which controls magic, through sacrifice – doesn't want to help the system, she wants to destroy it.
A dark, richly woven urban fantasy, with compelling and complex characters that I couldn't get enough of. I fell in love with this dark world, and with these characters (each with their own interesting and painful backstories). It's a compelling standalone fantasy, with enough dark magic to get you in a Halloween mood.
Reminiscent of The Night Circus, but much, much darker, I devoured this book, and so will you!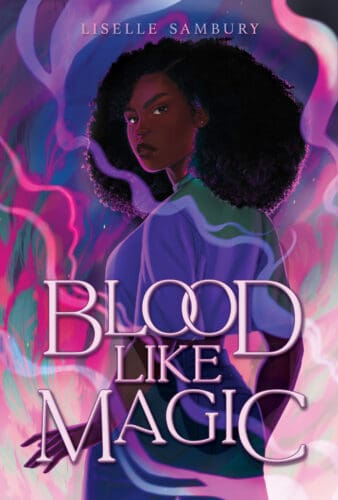 Blood Like Magic – Liselle Sambury
Liselle Sambury's Blood Like Magic was SO GOOD!
A dark urban fantasy debut, following a teen witch who is given a horrifying task: sacrificing her first love, to save her family's magic. The problem is: She's never been in love… She'll have to find the perfect guy before she can kill him.
This book is hard to define, because so much happens in it. There are elements of Science fiction, fantasy, and mystery. It's a book about community – and all the different meanings of it, and it's a book about love – the ways it hurts, and the ways it heals – the ways it builds, and the ways it disastroys. This book is also full of magic: Ancestral magic, the magic of young love, #BlackGirlMagic, and witchy magic – All the hallmarks of a great Halloween-y read.
Blood Like Magic is jam packed with so much magic, drama, intrigue, romance, and fascinating family dynamics. I enjoyed the magical systems, and the messy, complicated relationships. I loved so many things about this book, but especially how it had a bit of everything: fantasy, romance, mystery, science fiction. This book reads a bit like a love letter to Toronto, to Caribana, to family, to magic, and to food, and I can't wait for more from Liselle Sambury!
—
Ameema Saeed (@ameemabackwards) is a storyteller, a Capricorn, an avid bookworm, and a curator of very specific playlists, customized book recommendations, and cool earrings. She enjoys bad puns, good food, dancing, and talking about feelings. She writes about books, unruly bodies, and her lived experiences, and hopes to write an essay collection one day. When she's not reading books, or buying books (her other favourite hobby), she likes to talk about books (especially diverse books, and books by diverse authors) on her bookstagram:@ReadWithMeemz