With the first snowfall of the season comes the itch to start shopping! There's nothing we love more than getting 'er done early and spending December drinking cider and wrapping presents without a care in the world.
Wanna know how we pull off this magical feat? Shoppers Drug Mart! It's our secret weapon, and our go-to destination for holiday shopping. There's one on every corner and most locations are open mega late (some even 24 hours!). GIFTS MADE EASY makes finding the perfect gifts a breeze. A one-stop shop for your mom, best friend, colleague and dog walker. From November 12-December 25, check out the many exclusive gift sets, in-store sales and holiday promos at all locations! You can also head over to the online gift finder where you can filter through gift ideas by price, category and even by the type of person you're shopping for! Click HERE to check it out.
Here are some of our faves: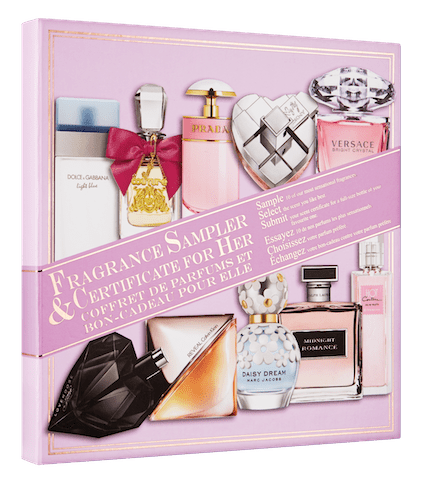 Fragrance Sampler & Certificate Collector's Edition For Her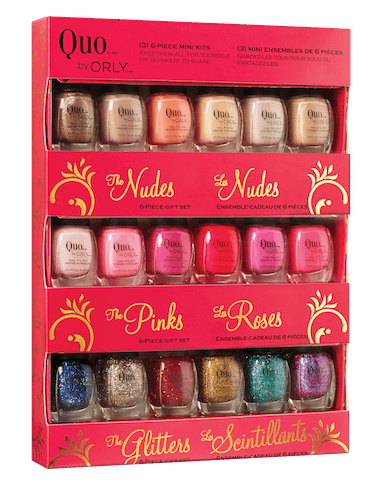 Quo By Orly 18-Piece Mini Nail Polish Set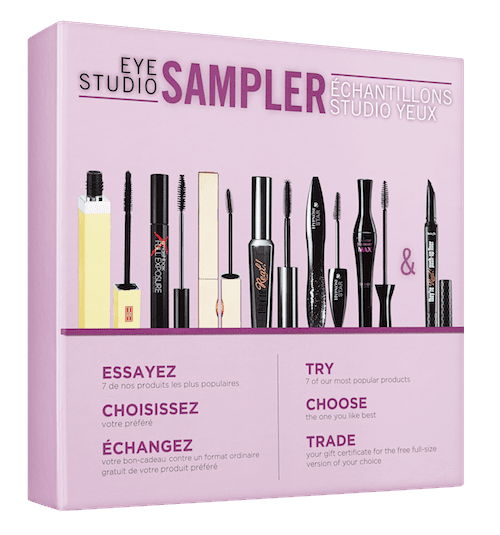 Eye Studio Mascara Sampler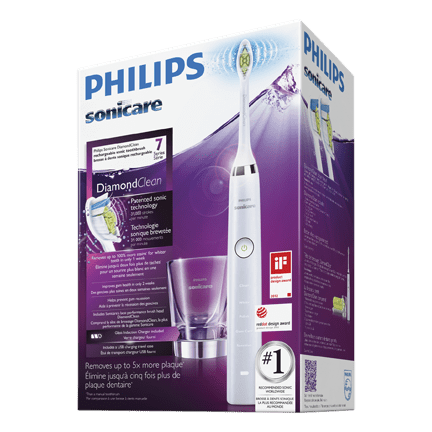 Philips SonicCare DiamondClean Toothbrush (A little less sexy than perfume and mascara, but we've heard this baby works wonders! Perfect for the practical pal on your list)
Got a Modern Man in your life? You can find EVERYTHING he needs from fragrance to grooming essentials, like the Gillette ProGlide Holiday Pack. And for The Entertainer, find the right sweets and chocolates that are perfect for your friends, co-workers or for that holiday party you've been planning 😉
Important Holiday Gift Guide launch dates to remember:
– Available now
: Give Beauty, beautyBOUTIQUE by Shoppers Drug Mart launch
– November 15
: Get Set for the Happiest Holidays launch – Aaaaand, keep your eyes peeled for three more gift guides/beauty books in late November/early December!
Unwrap to Win GAME!
Between December 1 and 24, visit the Shoppers Drug Mart website and play the Unwrap to Win game for your chance to score fab prizes! There will be a total of 360 giveaways (15 per day!) so your chances are real good, girl!
It gets better: there's one more way to win! Join the #SDMHolidays Retweet to Win contest to score one of ten $100 gift cards! Contest ends November 21 at 9:00 a.m. EST. Get all the deets HERE!
Be sure to join the convo online at #giftsmadeeasy to stay on top of the shopping game.
Although this post has been generously sponsored by Shoppers Drug Mart, the opinions and language are my own, and in no way do they reflect Shoppers Drug Mart.