Rachel Lyon creates jewellery, cards and stamped bags for Paper Hearts Handmade. Right now, she's donating a portion of her proceeds to help those affected by the Alberta floods.
SDTC: How did you get started creating?
Rachel Lyon: I've been doodling since I could hold a pencil, and sewing half my life. My styles of creations have definitely changed over the years but I haven't ever looked back.
SDTC: What's your favourite thing you've ever made?
RL: I love making my canvas cosmetic pouches.  The process is really fun, I carve the stamps by hand out of linoleum, stamp the fabric, and sew up the bags.  They've been a hit with my customers and friends!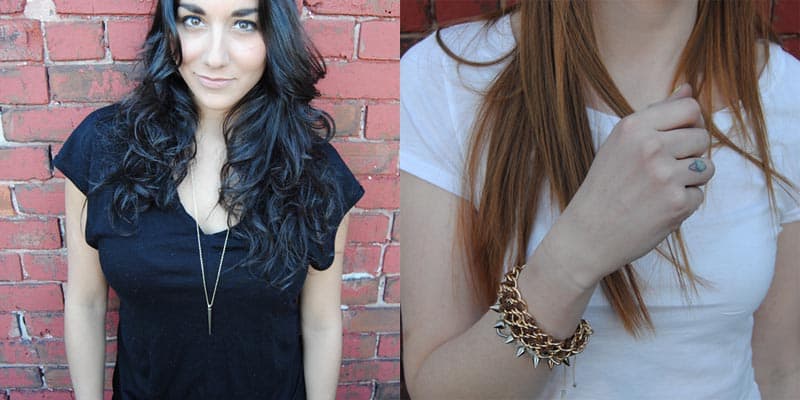 SDTC: What advice would you give to young artists?
RL: Make something unique that you're truly proud of.
SDTC: What's the best reaction/story/experience you've ever heard in relation to your pieces?
RL: The moment I saw one of my stamped tote bags on someone while out and about on King Street.  Stopped me in my tracks.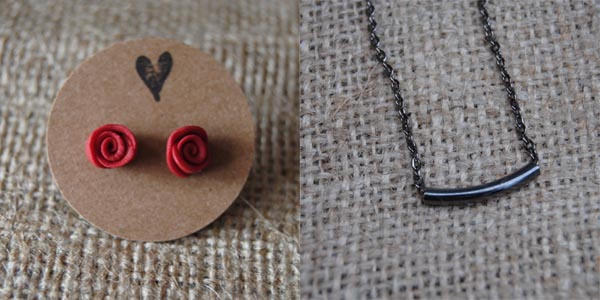 SDTC: Why should people come to the Flea?
RL: Toronto is full of talented artists, and I think there is something for everyone at the Flea! Plus, who doesn't love the Gladstone?
Find Paper Hearts Handmade at the Gladstone Flea on Saturday, August 3rd from 10 am 'til 4 pm at 1214 Queen St. W. Shop Paper Hearts Handmade on Etsy.