SDTC: Tell us your story! When did you decide to start your businesses and how did the idea come about?
Joy McCarthy: I suffered from health issues over a decade ago from hormonal imbalance to digestive problems and anxiety. After healing myself and then going back to school to study holistic nutrition I started my business Joyous Health in 2009! I began blogging recipes and healthy lifestyle tips at joyoushealth.com, consulting clients one-on-one, doing wellness seminars at corporations and more recently created a line of gluten-free, toxin-freebeauty products that work. I absolutely love what I do and I feel so fortunate that I get to live my dream of inspiring others to live happier and healthier lives.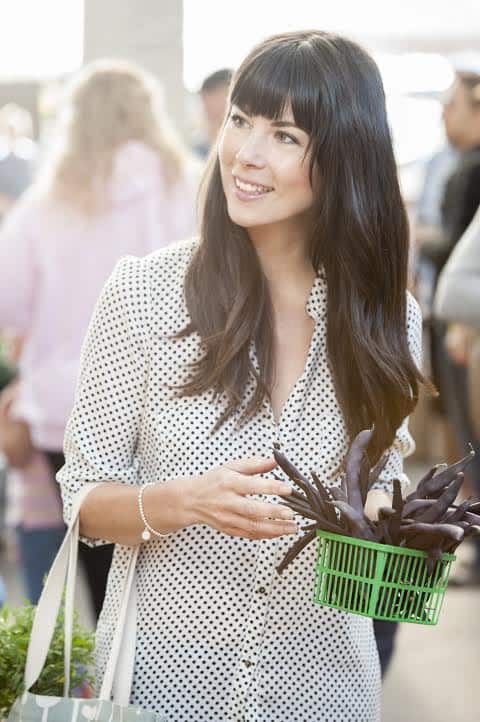 SDTC: What can we expect from Joyous Health at GlutenFreeGarage this year?
JM: We will have a booth full of joyous goodies including all our natural beauty essentials including: toothpaste, deodorant, body butter, lip balm, our "Joyous" organic tea blend created in collaboration with the Honest Leaf, spoonk mats made from organic hemp (these are acupressure mats) and of course, I will be delighted to sign my book Joyous Health 🙂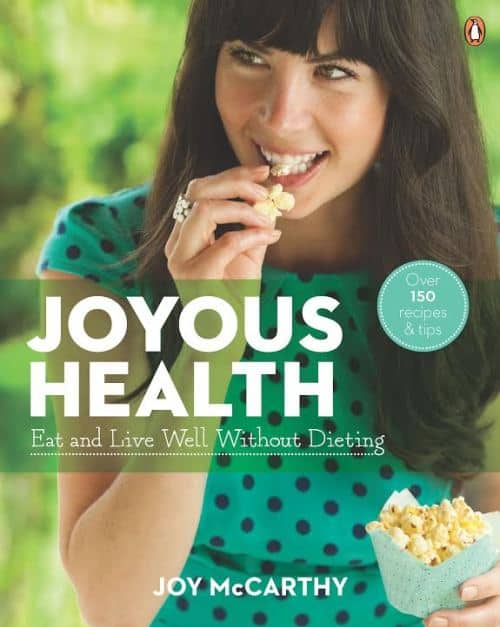 SDTC: Can you share a recipe you love with us, and tell us why you love it?
Here is a recipe from my book Joyous Health for my Pear Tart with Maple Cream. It is gluten-free and dairy-free.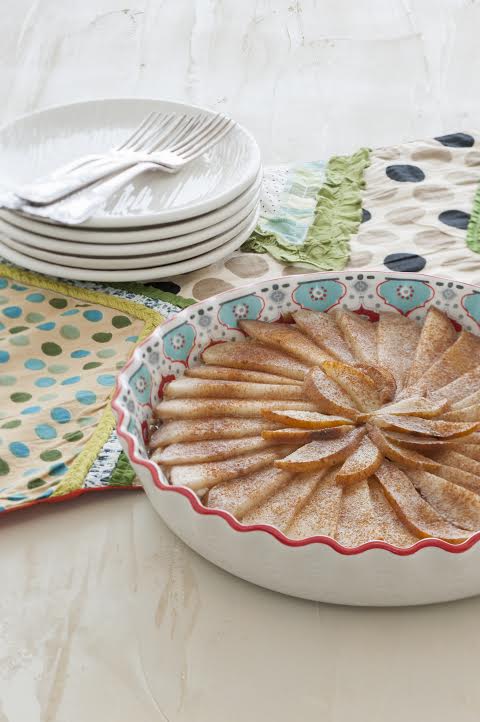 Coconut Crust
– 1 cup (250 mL) pitted dates (soaked for 1 hour and drained well) – 11⁄2 cups (375 mL) walnuts or pecans
– 1 cup (250 mL) shredded or flaked coconut
Cashew Maple Cream
– 1 cup (250 mL) cashews (soaked for 4 hours and drained well) – 3 tbsp (45 mL) coconut milk
– 2 tbsp (30 mL) real maple syrup 1 tsp (5 mL) pure vanilla extract
Pear Topping
– 2 tbsp (30 mL) coconut oil – 3 large pears (unpeeled), washed, cored and thinly sliced – 2 tsp (10 mL) cinnamon – 2 tbsp (15 mL) real maple syrup
For the coconut crust, in a food processor, combine dates, walnuts and coconut; process until completely combined. Transfer mixture to a 9-inch (23 cm) pie plate; with moistened hands, firmly press crust into bottom and up sides of pan.
For the cashew maple cream, in a food processor or blender, combine cashews, coconut milk, maple syrup and vanilla; process until smooth like cream. Spread cashew cream in the crust. Cover and refrigerate for at least 2 hours before topping with pears.
For the pear topping, melt coconut oil in a large skillet over medium heat. Add pears and cook, gently stirring and turning, until soft, 10 to 15 minutes. Sprinkle with cinnamon and drizzle with maple syrup while cooking. Remove tart from the fridge and arrange sautéed pears on top of the cashew cream. Serve immediately or refrigerate overnight.
Gluten Free Garage is Toronto's original pop-up marketplace of all things deliciously gluten-free, and is going down on Nov 9th, 2014! You can buy tix and check out there vendors HERE!