Growing up in Brampton, Haviah Mighty started singing at the age of four, rapping at eleven, and producing at fifteen.
One of three MCs in The Sorority, Haviah was named one of XXL's 15 Toronto Rappers You Should Know in 2019 and won the prestigious 2018/2019 Allan Slaight JUNO Master Class. Her new album, 13th Floor, comes out on May 10. The album is impressive, with classic rap/hip-hop elements to inflections of sounds from Haviah's Caribbean roots, frenetic electro and diverse instrumentation. 13th Floor showcases both her towering musical talent and her keen intellect. She'll be celebrating the album release with a show on Friday, May 3 at Drake Underground.
We chatted with her this week.
SDTC: Who/what has had the greatest influence on your music career?
HM: Family. My sisters, my brother, my parents. My loved ones closest to me, who not only encouraged me to activate my creativity always but did the same for themselves and acted as a live example for me.
What was happening in your life that informed your latest album?
Marginalization has been happening my entire life, and the result of me championing those things that have always set me apart and made me different, is this album.
When and where do you feel most content?
Generally, after completing tasks or reaching goals. When I get off stage after a long performance, I am my most relaxed self.
What song always makes you get up and move?
"Motigbana" by Olamide.
What dish always satisfies you?
Tacos/Nachos.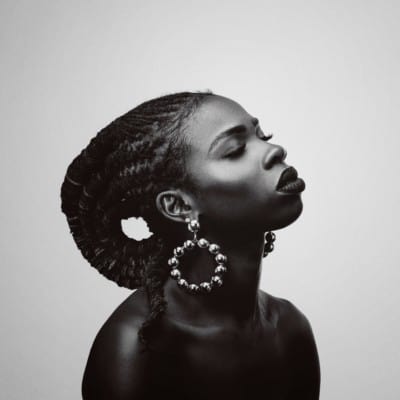 What film/show has recently wowed you?
I'm going to see Us tonight. I've heard it's incredible but don't know yet. The only thing I've seen recently is Pet Cemetery. That was a good flick, and it reminded me that I enjoy Stephen King novels and miss reading them.
What's on your current reading list?
My lyrics, as I've been in album mode for months on end, but leading into this summer, I'll be picking up some more Stephen King novels, recipe books, health books and books on business management.
What Toronto spaces do you truly love?
Canada's Wonderland/The Ex, Trinity Bellwoods, Tremendous (Mississauga), or Hong Shing.
What exhibit/museum are you dying to see?
In Canada, I'd like to visit the CN Tower. Abroad, I'd like to travel around Africa.
Your go-to coping mechanism?
Write it down.
What five things would you want if you were deserted on an island?
Endless Water Supply, Gluten-Free Food Options, A Onesie, a PA System, Remote Power (for the PA system).
What's a childhood memory that always brings a smile to your face?
Gerrard Square McDonald's. It's, like, early 2000s, I'm with my mom and sisters, and Mom stops to get us fries and ice cream. We never really got fast food, so this was big! I was elated. That memory puts a smile on my face now, but for a different reason—the fact that McDonald's was that rare for me as a child is something I'm grateful for.
What life philosophy is currently helping to guide your journey?
Continual goal setting. No stagnancy.
One skill you'd love to learn this year?
I'd like to learn to swim. I'd like to nurture dancing.
What's a piece of career advice that has served you well?
Networking is everything.
What outfit makes you feel the most you?
Comfortable meets colourful meets stylish.
What toy have you held onto since you were small?
My Christmas Furby. Reminds me of my grandmother because she got it for me. I doubt it works.
What's a subject that is currently holding your attention?
Sciences. I'm a curious individual and like learning about how things work!
When you compare yourself now to where you were at ten years ago, what's a major change you can identify?
I've realized my path and am simply executing. I'm much more confident now and am aware of my purpose. Also, my music has a lot more listeners than ten years ago (back when I first started releasing material).