Meet Brittney: a Law & Society major at York U who loves live shows and being outdoors. Outgoing and fun, Brittney plays varsity volleyball and works part time as a promo model and brand ambassador. Aaaand, Brittney was also the winner of our AMAZING giveaway with Hawaiian Tropic! As part of her win, she received all our favourite goodies from Hawaiian Tropic and 2 VIP passes to Digital Dreams! Brittney had such a great time that she wanted to share her experience with us!
SDTC: What was your favourite performance at Digital Dreams?
Brittney: My favourite performance was Excision. Excision had unreal beats with a mix of some old classic songs which I really enjoyed.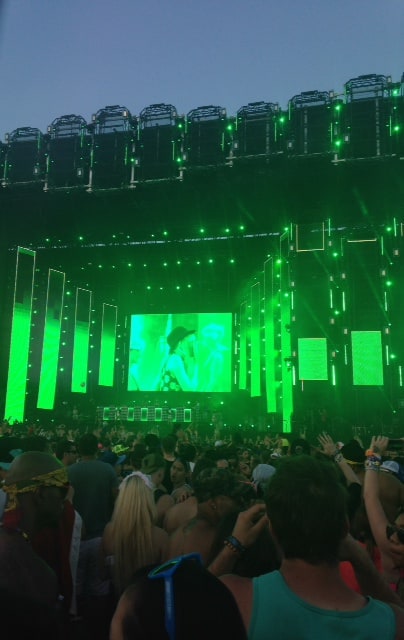 SDTC: Who did you bring to the festival?
Brittney: I brought my boyfriend Lane. This was our second time going to the festival together and we had a blast last year, so I knew he would be a great person to share this experience with.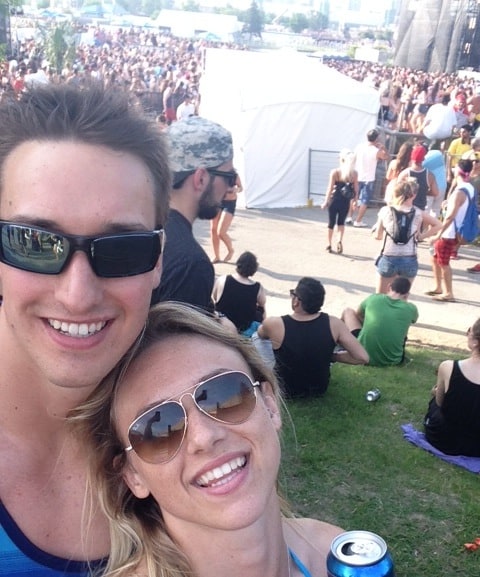 SDTC: What did you wear to the festival and why?
Brittney: The first day I wore white shorts with a neon blue and white bra, and the second day I wore pink shorts with a neon pink and peach bra. I chose to wear each of these outfits because they're lightweight and allow me to keep breezy in big crowds of people. The bright colors are fun, vibrant and look great on festival grounds, they also allowed me to dance freely and have a great time!  
SDTC: Do you have any tips for a first time festival goer? What are your festival must-haves?
Brittney: The best advice I have is pack light. Bring a knapsack so you can carry a water bottle, towels to sit down, and your money and cell phone. Stay hydrated and take advantage of all the food trucks in the area because they literally have everything from beaver tails and pizza to poutine and SO MUCH MORE! Try and not to loose your friends within the express because cell phone service is almost nonexistent from all the people trying to call and text in one area. Most of all, have be safe and have fun!