Artscape is one of those organizations that just gets it. They know that we need artists and they deliver programs and services that help them thrive, including ten community cultural hubs, multi-purpose creative spaces and artist live/work projects. They make space for creativity and transform communities.
And now you can help by heading "back to school" for Artscape Extravaganza's Gala Fundraiser on October 20!
You'll have a "back-to-school" experience at Artscape Youngplace (180 Shaw St), with hands-on classes led by more than a dozen renowned artists, curators and creators. Try out the theramin with ethereal electro-pop artist Clara Venice as your teacher, learn silverwork with The Devil's Workshop, print making with Graven Feather's Pam Lobb, mixology with master flare bartender Jamison Cass and Beyography with Nicky Nasrallah.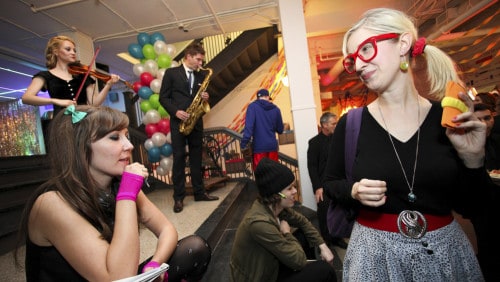 In between classes, "recess" features a feast from The Food Dudes, dessert from Encore Catering and spontaneous "up close magic" with Edllusion. The night ends with a raucous "school assembly" emceed by author and broadcaster Jane Farrow and features performances by jazz legend Shakura S'Aida followed by DJ Phil Villeneuve.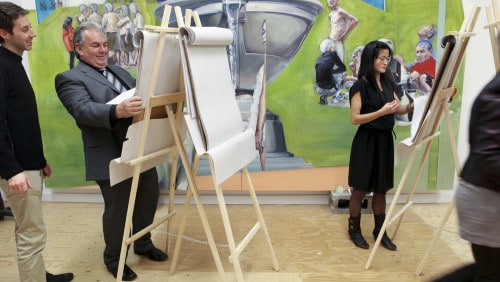 All proceeds raised at Artscape Extravaganza will go towards Artscape's creative placemaking projects, programs and services, including Artscape Launchpad (on Toronto's East Waterfront, set to open in 2018), Artscape Weston Hub and Artscape Wychwood Barns. Don't be late for class – get your tix here.