After graduating with a Digital Media Arts diploma from Seneca College in 2014, Emilie Wong began to pursue a career that would combine her technical expertise in design and her interest in contemporary visual culture.
At the age of 25, Emilie became one of the top ten designer finalists of Toronto Fashion Incubator's pilot program, Fashion Your Future. In early 2015, she started designing apparel under the brand name Façade Toronto. Since then, Emilie has developed her first cohesive collection of scarves, bandanas, and pocket squares for Spring 2016, called Rebirth. This addition to her clothing line features silk-screened graphics of sugar-skulls and botany.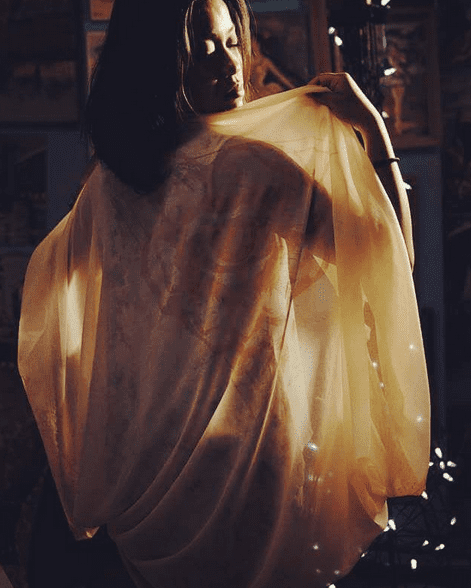 As an entrepreneur, Emilie is involved in every aspect of her business, including designing, sourcing, facilitating her online store, and organizing creative photoshoots to show off her line.
We spoke with Emilie about what it means to be a young entrepreneur, and what she loves most about working in Toronto's fashion industry.
What have you learned about yourself since starting Façade Toronto?
I've become a more careful and patient person. I'm naturally very impatient and generally impulsive, but while learning how to build a brand takes an incredible amount of time, the right audience, persistence, and due diligence, I've also incorporated this into other aspects of my life. If you are truly passionate about something, you can be miraculously creative and efficient, regardless of your finances or knowledge. There are at least twenty different ways to make a mark with your business, but you have to be willing to try multiple ways to see what fits your niche.
Any advice for women looking to start their own business?
Seek help and offer help where needed — there are tons of free resources in the city, such as financial grants and support groups for youth, women, minorities. Always be humble, never forget where you came from, and know that the top is not that much further from the bottom if you work hard and tread carefully.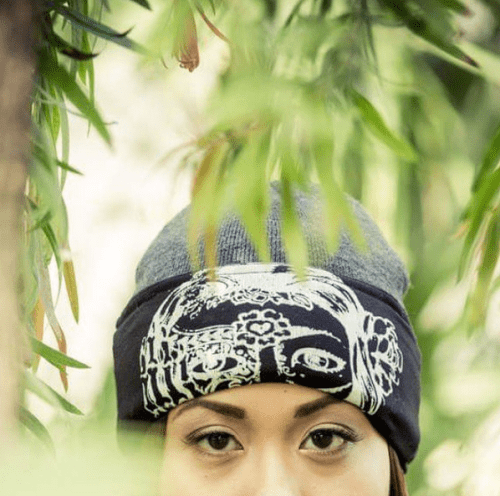 What do you love most about working in this industry?
Meeting other creative directors, artisans, designers, and an assortment of other roles in the creative industry! It is constantly evolving and pushing boundaries in areas of special events, the online retail market and mobile marketing. I love working to my own schedule, even if that means cramming a handful of projects into one day. Knowing that I have the flexibility to enjoy and take on new learning opportunities is probably the thing I look forward to the most.
What has been the biggest challenge in getting Façade off the ground, and how did you overcome it?
When Façade first launched, I think the perception of the brand fell within two extremes on the spectrum of acceptance. Due to the detailed imagery, people (and I mean friends and family) either loved the aesthetic, or were perturbed and turned off by it. After committing to this style of illustration, I just kept drawing more and more and gradually, the negative comments were ones that I could respect. I understood that regardless of how people valued the imagery, they respected my brand for being consistent.
Consistency is key; no matter what you are representing, you have to stand behind the brand's image 100%.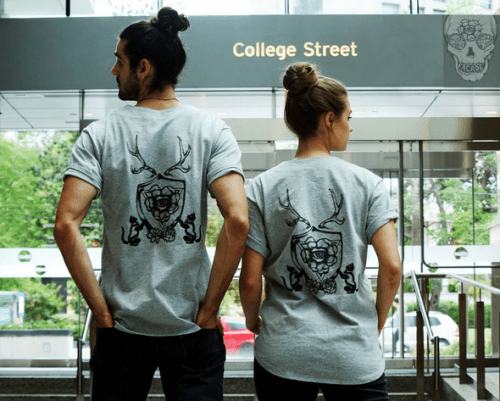 Where do you turn for motivation and inspiration?
I find inspiration in co-working spaces, coffee shops, and trend forecasting in publications such as Nylon and Dazed Magazines. I love meeting other creatives at pop-up events, flea markets, and festivals, and I take the time to share ideas, express my enthusiasm for potential collaborations, and offer help for future events.
Who are your fashion icons?
Ashley Olsen, Zendaya Coleman.
Where do you see Façade in five years?
I hope to extend my brand illustration from apparel to packaging design for cosmetics, retail store displays, and any other artistic opportunities that aligns with my values and aesthetic. I always want to be working and meeting other great artists!
Check out Façade Toronto on Sunday, December 6th at MID-DAY MRKT, from 12-6pm at 2nd Floor Events (Spadina and King West). Emilie will be selling some Christmas items such as cards and mugs that have not been released to the public yet, so get in on that! Her collection is also available for purchase online.
Follow Façade Toronto on Facebook, Twitter and Instagram.