Set between modern-day Toronto and the Democratic Republic of Congo, the new series HERstories tells the personal and in-depth account of the intertwining lives of two black actresses and the influence of a dressmaker who links them together.
These three women confront and maneuver the realities of their worlds to pursue the very things they are longing for – love, independence and artistic agency. Mamito Kukwikila and Malube Uhindu-Gingala are the creators of HERstories.
We caught up with them this week.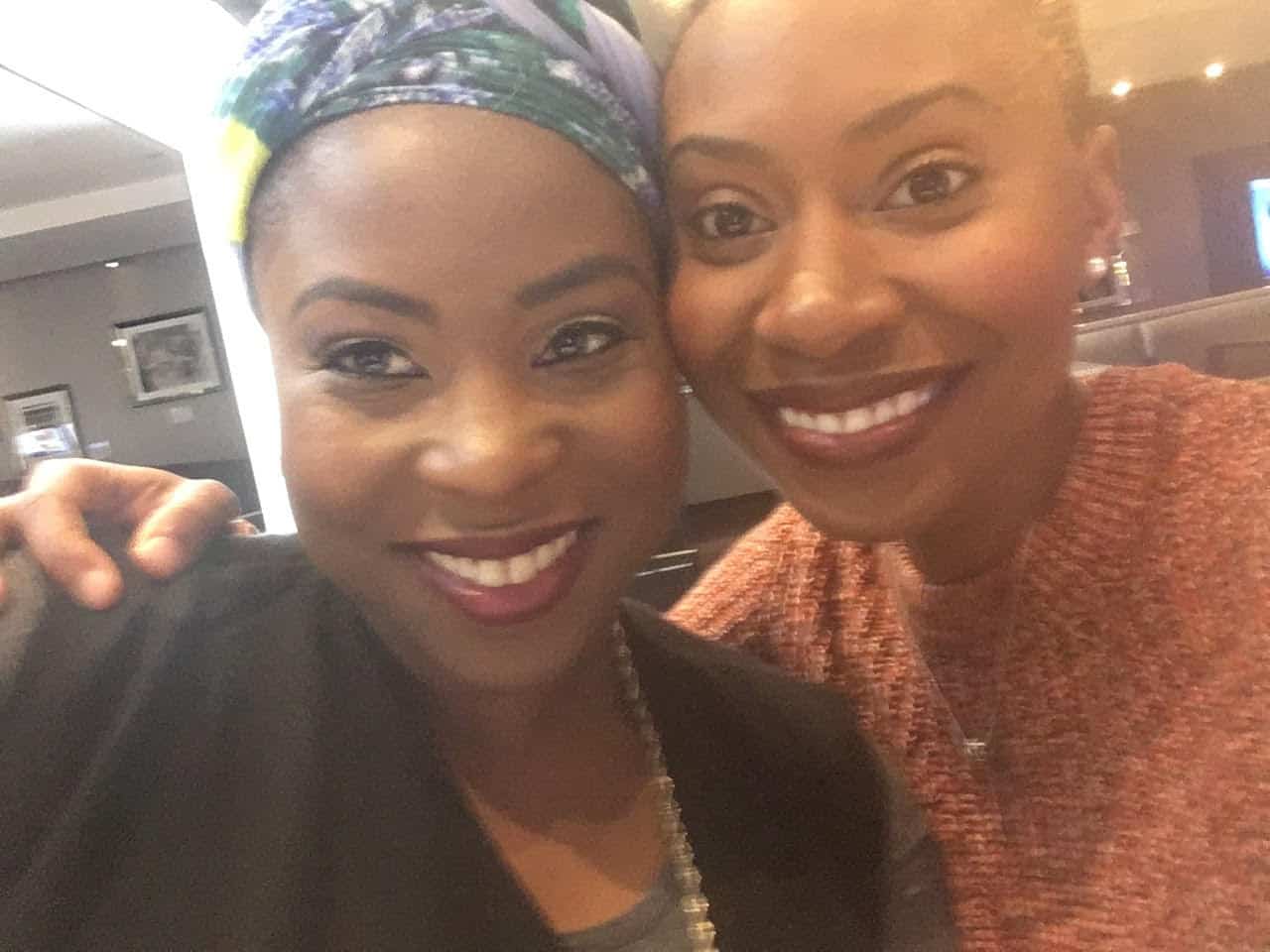 SDTC: How closely will HERstories align with your own experiences?
Malube: I am an actress living in Toronto and am from Congolese and Ivorian descent. I grew up always loving the arts and embracing the theatre world and once I graduated from high school I took part in a youth theatre program at Soulpepper Theatre. No one in my family is in the arts, so when I revealed to my parents that I wanted to take acting seriously, they were clear that once the youth theatre program was complete I was to go to university to study something that would enable me to get a job and abandon this idea of the arts as a career. At the time, since my parents didn't see an example of anyone surviving in the arts, they didn't take the pursuit seriously. I understand now that they were protecting me from living a life of constant struggle. Their plan was for me to become a lawyer at the time. Didn't work.
Mamito: I have been blessed with having an incredibly supportive family when it comes to pursuing the arts. My parents encouraged me from a young age to express myself artistically in as many ways as possible and they assisted me however they could with the resources they had available to them. The only thing that they asked was that we (my sisters and I) be the best at whatever it was we decided to pursue. So for me, it was always so surprising to hear different experiences from fellow artists who came from a similar background as me because my normal has always been the arts and this is very much the point of HERstories – to illustrate the diversity in our lived experiences. On the surface we may look the same but if you dig deep and go searching, chances are you'll find something you never expected!
How did you two meet and where did the impetus to start HERstories come from?
Mamito: I moved to Toronto in March 2014 from London, England, and was living here in the city for almost a year before my dad told me that I had an uncle who lived here. My uncle and I connected via phone and texts and through those conversations he learned that I was an actor and he told me that he had a daughter, Malube, who was also an actor in the city. He suggested that the two of us meet, but Malube was going on tour, meaning we wouldn't be able to meet. We added each other on Facebook and corresponded a little through that.
Malube: It was not until the end of fall 2015 that we finally met in person (at Wanda's Pie in The Sky in Kensington Market) and we hit it off! The impetus to start HERstories came from a drunken night of banter in which we spoke about the industry and fantasized about the stories we wanted to see. This turned into a realization that we could write the stories we wanted to see ourselves.
Why is it important for you to tell this story?
It is important to tell this story because WE are important. Our lived experiences as black women born to African parents but raised in western cities (Malube in Montreal and Toronto/Mamito in London, England) are IMPORTANT and they deserve to be seen and represented. Growing up with a diversity of cultures between us shapes and influences who we are as women and as artists; furthermore, it's our reality. So when you don't see that represented in our media landscape, one begs to question, why? How can it be that some stories have the space to exist and others don't? That some stories are deemed more relevant than others? There should be room for all stories and with HERstories we are forcing room to be made; we are demanding for a seat at the table. Even though this story follows the lives of three black women of African descent, their experiences are universal. The three women just exist and are trying to figure things out like everyone else.
What do you hope viewers take away from HERstories?
The humanity of the characters. We don't see a lot of complex and multidimensional female characters, specifically women of colour. We love like everyone else, we cry like everyone else, we laugh like everyone else and we make mistakes like everyone else. There's more to the stories of people of colour than being of "colour," and that is what we want to highlight with HERstories.
Can you give us an idea of what to expect from the series?
Expect to laugh, to cry, to be surprised, to have fun, to be pissed off, to be enlightened and to have a good time. As the three characters find each other and develop a relationship with one another, the audience will develop a friendship and relationship with these characters too. Audiences will definitely be taken on a fun/emotional ride where they will recognize themselves in the stories and characters that they see.