With the leaves putting on a great show outside, we wanted an easy quick craft to brighten up our home on the inside. These low maintenance "flowers" are a great pop of colour for your kitchen, hallway, or bedroom, and you can make new ones if you ever want to change up the colours again!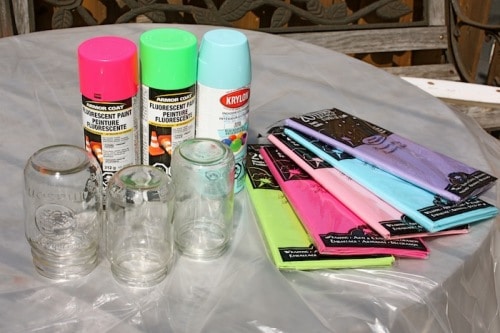 You'll Need: 
Any jars (we used a mix of mason + recycled salsa jars)
Spray paint
Plastic drop sheet
A variety of tissue paper colours
Floral wire or pipe cleaners
Scissors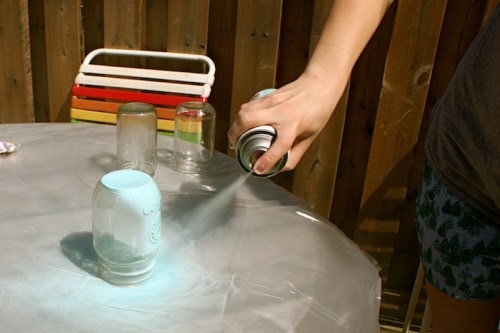 Steps:
Set up your plastic drop sheet outside and space your jars apart. Shake your spray paint can for a few minutes and then spray the jars in an even motion at the proper distance indicated on the instructions. Let the first coat dry and spray again if needed.

While the jars dry, you can begin creating your tissue paper flowers! Cut out squares – anywhere between 2×2 in. or 4×4 in. depending on how small or big you'd like your flower to be. We went with 3×3 in. You will want about 6 or 7 squares of tissue paper – the colours are up to you!

Fold the square accordion style and wrap your floral wire or pipe cleaner around the center. Cut the edges into a rounded shape (you can experiment with different ends such as zigzag or triangular for different flowers). From here you can skip onto step 4 if you would like a more realistic petal look (rose style) or you can use your scissors to cut in towards the centre of the flower on both ends to create a more wild/frilly flower.

Now for the fun (and somewhat challenging!) part… fluffing! Separate the tissue paper to create the volume and layers of your flower.

Once your jars are finished fill them with your beautiful tissue paper flowers and enjoy – no water necessary 🙂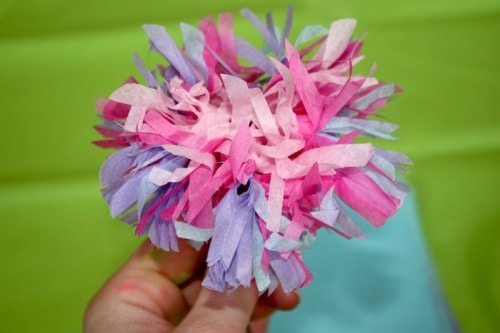 Limberlina are Kimberley and Laura—they teach people with creative ambitions to make their own mark in and outside of their homes through simple, imaginative and inexpensive DIY projects. Follow them on Facebook, Twitter, Pinterest and Instagram  and check out their DIY Kits here!