For many years, writer and educator Lindsay Zier-Vogel has sparked a sense of wonder in Toronto, and beyond, through The Love Lettering Project, bringing countless smiles to people who unexpectedly come upon secret notes. Zier-Vogel's upcoming debut novel Letters to Amelia combines this passion with her admiration and fascination of legendary aviator Amelia Earhart.
Combining history, adventure, and the lost art of writing letters, we're certain Letters to Amelia will be an enchanting read.
With July 24 being Amelia Earhart day, we reached out to Zier-Vogel to find out a little more about her devotion to the fearless pilot who was born in 1897, crossed the Atlantic in 1932, and disappeared July 2, 1937.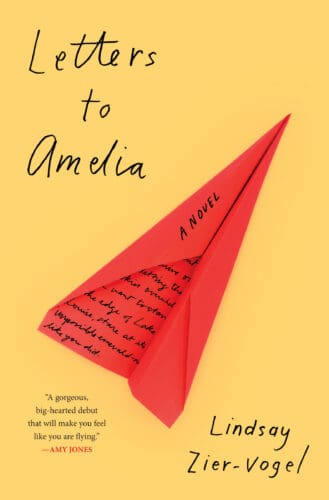 Can you describe when you first heard about Amelia Earhart and what your reaction was?
I first learned about Amelia Earhart from a poorly written biography that I found in the remainder bin at Pages on Queen St (RIP, Pages!). I was mystified by the tone of the book, where the author recreated Amelia's childhood conversations in quotations as if they had somehow been recorded, but I really got into Amelia's story when I found out she spent time in Toronto—as a nursing aide during the First World War. I loved knowing that she had walked along the same streets that I was walking along. I loved knowing that she had been here, in the city I called home.
In your book, you share many lesser known facts about Amelia. Why was this important to you, and can you tease us with a few interesting things you discovered?
So much of Amelia's story is about her disappearance, and I get it—it's so rare that there are truly unsolvable mysteries these days, but it does such a disservice to the huge, extraordinary life Amelia lived. She was a multi-faceted person, not just a pilot, and I find those aspects of her life so fascinating. Many people don't know that she was a social worker in Boston, working with Chinese and Syrian refugees in the '20s. She was also an editor for Cosmo, and a career counsellor at Purdue University, and, when she was frustrated by the clothes available for women pilots, she created a clothing line using parachute silk for blouses, and wing cloth to make pants. I love that she followed her curiosity time and time again, even if it meant defying societal expectations.
Who did you write this book for? Did you have someone in mind? A particular audience?
I didn't have a specific reader in mind, but I imagine it will resonate with readers who are curious, empathetic, introspective, adventurous, and maybe escapist.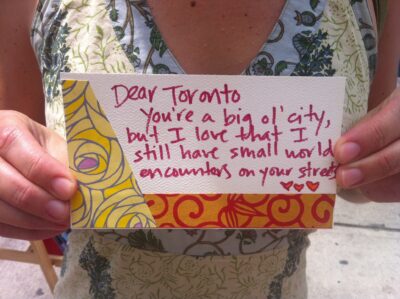 You've been fascinated with letter writing your whole life, which inspired The Love Lettering Project. What has the art of writing letters given you? How has it enhanced your life?
Even though my grandmother and I lived in the same city, and saw each other almost every weekend for years, we were pen pals, and so from an early age, I began to understand the power and intimacy of letters. From finding an envelope in a mailbox, to holding it, to tearing the envelope open, to unfolding the paper, to recognizing the handwriting, to having that very one-on-one connection with the writer—it's all so tactile and so wholly engaging, especially these days when emails pile up in the blink of an eye.
I also love the timelines of letters—there is no immediacy to them. By design, there are long stretches between receiving and writing letters and they require patience, and a different framework of time than we are used to in this really fast world we live in. I love that letters insist we slow down (something I'm not otherwise particularly good at).
I know that writing letters helps me make sense of my world. Whenever I am struggling with something, or questioning something, I write a letter. It's my answer to writing in a diary, or a journal, except having a recipient on the other end makes it more engaging for me. I even have one friend who lives in B.C. who I only ever communicate with through letters.
Your book is due out in September, so we can't yet read it on Amelia Earhart day, but do you have suggestions on how to mark this day?
Amelia Earhart fell in love with flying in Toronto, on the shores of Lake Ontario during an airshow, so I'll be having a picnic at the beach in her honour.
She was also a huge fan of tomato juice, and was known to go clamming in Boston, so raising a glass of Clamato would also be fitting!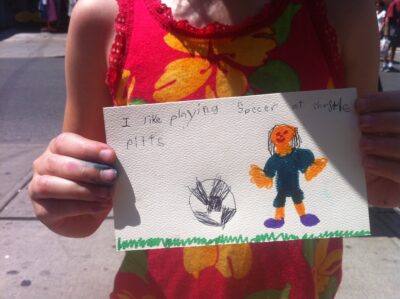 Letters to Amelia will release Sept 7, 2021. It's available for pre-order wherever books are sold. More info here.