Britannia Willes is hoping to make zero-waste shopping the new norm in Charlottetown, P.E.I. with the launch of Unpacked, the East Coast's first ever package-free grocery store, and Canada's first zero-waste online grocery store.
Willes, originally from Vancouver, had lived zero waste for four years prior to her move to Canada's smallest province in November 2018. She had every intention of continuing the lifestyle in her new home but she says, "I quickly realized that it was impossible to purchase grocery staples without also buying a bunch of plastic, and saw a need for a more sustainable way of shopping." Which is what ultimately inspired her to come up with the idea for Unpacked.
Willes says, compared to the east coast, the zero waste-movement on the west coast is "supported by multiple low waste or package-free stores, and a huge community of people who do what they can to lower their environmental footprint." However, by all accounts the city, including the province, seems ready for zero waste being the new norm with the store already gaining traction in the city's media, including a feature in The Guardian.
"The outpouring of support we've seen from our community on PEI and even from folks back in Vancouver has been nothing short of amazing," says Willes. "People are ready for this, they're excited to have an option to shop sustainably and do what they can to help our planet."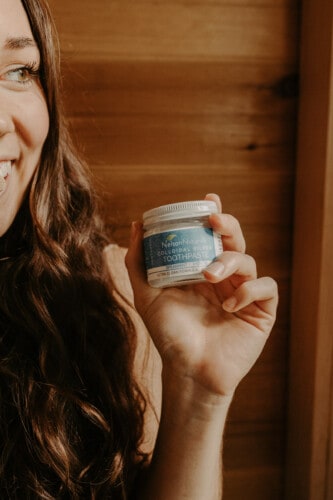 The excitement for Unpacked is clearly a reflection of the desire for a more sustainable lifestyle, which is no longer one for outliers, vegans, and hippies, or all of the above. Just Google or search the hashtag #zerowaste and you'll find a ton of Instagram accounts, blogs, and podcasts on how to live more green on less. With "climate emergency" crowned as the word of 2019 and Greta Thunberg pretty much destined to win the Nobel Peace Prize, it's clear that we are being asked as a collective to wake up and make better choices for the longevity of Mother Earth.
It's not always easy. Old habits die hard and when so many of us are disconnected from nature on a regular basis, it can be easy to take for granted the planet's wealth of resources. Willes admits that growing up she lost touch with her connection to the earth. "I struggled with undiagnosed mental health issues as a child and young adult, which kept me pretty isolated and disconnected from things like nature. It wasn't until I started to heal that I realized how critical a connection to our planet is for our wellbeing. Once I made the connection, I started tuning in to discussions surrounding climate change, which is when I was introduced to living zero-waste."
I can relate. After living in and around Toronto for the better part of 10 years, I moved to PEI in November 2017, and my relationship with Earth almost immediately changed. Daily trips to the ocean, hiking through the acres of forest behind my house, and having a front row seat to wildlife and the impact of seasonal changes will do that. While I had started to take greener measures when I switched to a plant-based diet in 2014, my move to PEI and my reconnection with nature, in addition to those unignorable headlines about the destruction our planet is facing on the daily, prompted me to make more conscious choices when it came to everything from transportation to shopping to my usage of plastics and packaging (which, I hate to admit, was pretty high).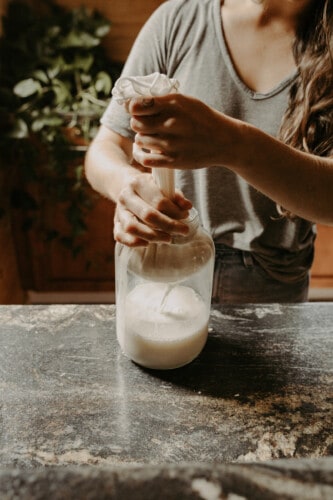 Going online, shopping at local farms, and visiting The Bulk Barn (the closest alternative that Charlottetown has to a zero-waste store) soon became my regular go-tos in my weekly grocery trip. But rather than support another franchise, or, ugh, Amazon, I would much prefer to shop at a local business like Unpacked that's also backed by an impressive team of women, which, in addition to owner and founder Willes, is supported by Sarah Beaton, Ashley Beaton, Amanda Beaton, and Helena Wood.
While Willes says they don't currently have a retail space due to construction delays, the store is selling retail products (non-food items) online and in a few shops around Charlottetown. The biggest sellers so far, she says, are the zero waste kitchen items such as bamboo scrub brushes and solid dish washing blocks. "We're also selling a ton of bamboo toothbrushes, tongue scrapers and zero waste toothpaste."
When it comes to online sales, she says, "We've actually seen the most support from our community out west in B.C. Locally, Islanders have done a lot to support us by shopping at our pop-up locations, but my community in Vancouver has shown up for us by utilizing the online store. It's been incredible!"
The shop currently ships across Canada, and is looking into expanding into the U.S. later this year as well. It's important, says Willes, that the store is able to provide an opportunity for people to make a difference.
"There's a lot of talk about how our planet is dying and we only have eight years to save it before we're all doomed, and while I do think it's important to remain educated and aware, I think it's equally (if not more) important to help empower people to do something about the climate crisis," she says. "So often, people bury their heads in the sand simply because they're afraid and overwhelmed. Unpacked's 'why' is to give people a place, a platform and a community to educate themselves and to lower their individual footprint by reducing plastic intake. It's so much more than just a plastic-free grocery store. At least that's the intention."