This April, we've pulled together a list of books to help you celebrate Earth Month, learn about the planet, and explore a new relationship with nature.
From poetry to help you fall in love with, or find the beauty in nature; to fiction centered around the environment; to hard-hitting nonfiction about environmental and climate justice, and environmental issues — these books will change you to learn, and grow, and maybe even see the beauty in every leaf and stone, and cloud around you. Perhaps, by changing our relationship to nature, we can also learn to respect and preserve it.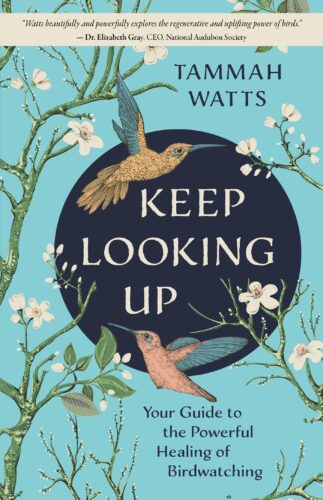 Keep Looking Up: Your Guide to the Powerful Healing of Birdwatching – Tammah Watts
Licensed therapist and amateur birder Tammah Watts' Keep Looking Up is an exploration and exaltation of the healing effects of bird watching; an ode to the inspiration we can garner from a flash of feathers, and a song. In this book, Watts shares her emotional journey of finding resilience, and overcoming chronic pain by connecting to the natural world of birds. This book provides readers with exercises, helpful tools, and reflection and journal prompts, which will help them unlock unexpected benefits from birdwatching, from increasing focus and concentration, to finding acceptance and alignment. Through the practice of observing and connecting with birds, we can find reflection, self-discovery, and groundedness.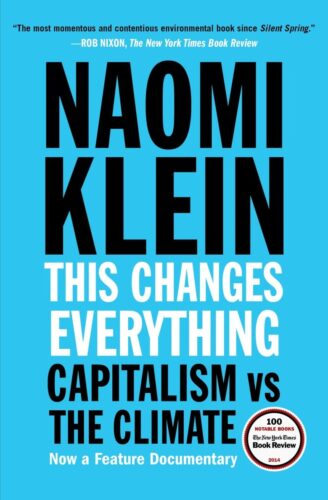 This Changes Everything: Capitalism vs. The Climate – Naomi Klein
Naomi Klein's This Changes Everything is almost 10 years old, but is still a classic. It invites you to forget everything you know about global warming, and adjust to the fact that global warming is not about carbon, it's about capitalism. It's an expansive and visionary call to action, encouraging bold, structural changes to the global economy. The book explores the ways that neoliberal policies have wreaked havoc on the environment, and in our perceptions of climate change, and puts forward imaginative proposals on how to pursue social and environmental justice. This book will challenge you, inspire you, and galvanize you.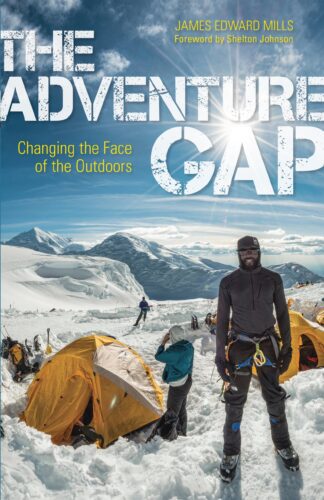 The Adventure Gap: Changing the Face of the Outdoors – James Edward Mills
Outdoor spaces and communities are for everyone, but people of colour are often underrepresented in these communities and spaces. Minority populations are much less likely to seek recreation, adventure, and solace in wilderness spaces, and this is a challenge that author James Edward Mills addresses in The Adventure Gap. This book chronicles the first all-African American summit attempt on Denali, the highest point in North America. The book is part history, part adventure story, and part argument for the importance of inspiring future generations to value and connect with nature.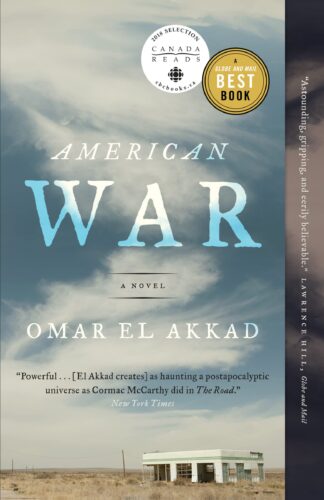 American War – Omar El Akkad
Omar El Akkad's Canada Reads nominee, American War, was one of the first works of climate fiction I ever read. Set in 2074, during a second American Civil War, a devastating plague is spreading through the fractured country, oil is being outlawed, and Louisiana is half underwater. This book follows Sarat Chestnut, who was born in Louisiana, and was only six when the Second American Civil War breaks out in 2074. When her father is killed, her family is forced into a camp for displaced persons, where she grows up. However, not everyone at Camp Patience is who they claim to be, and eventually, Sarat is befriended by a mysterious functionary, under whose influence she is turned into a deadly instrument of war. The decisions that she makes will have tremendous consequences on Sarat, her family, and her country.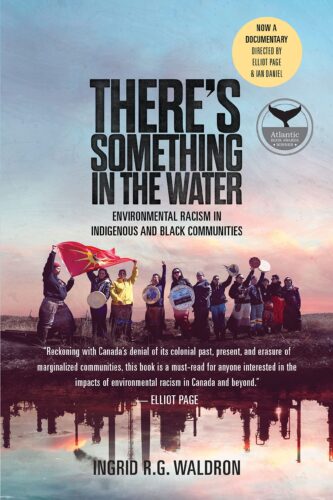 There's Something in the Water: Environmental Racism in Indigenous and Black Communities – Ingrid R.G. Waldron
In There's Something in the Water, Ingrid R. G. Waldron examines the legacy of environmental racism and its health impacts on Indigenous and Black communities in Canada. The book uses Nova Scotia as a case study, and highlights the grassroots resistance by Indigenous and Black communities against the pollution and poisoning of their communities. Waldron unpacks how environmental racism operates as a mechanism of erasure, and explores the intersecting dynamics of white supremacy, power, state-sanctioned racial violence, neoliberalism, and racial capitalism in white settler societies. Environmental justice initiatives and narratives, especially in Nova Scotia, often fail to make race explicit, which mutes the specific experiences of Mi'kmaq and African Nova Scotian experiences with racism and environmental hazards in Nova Scotia, and Canada. This book (and the documentary by the same name) open a space for critical dialogue on environmental racism, the ways it can be compounded, and the ways it manifests.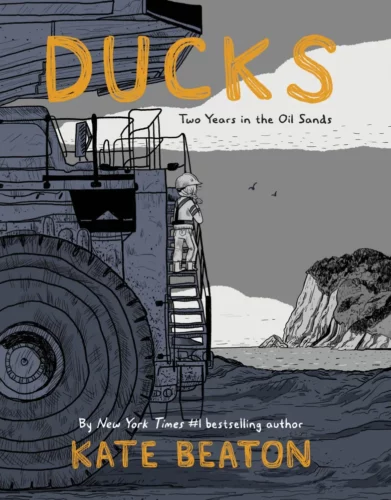 Ducks: Two Years in the Oil Sands – Kate Beaton
Ducks, the winner of this year's Canada Reads, is the eye-opening and autobiographical graphic novel that accounts celebrated cartoonist Kate Beaton's experience leaving Cape Breton for the booming oil sands of Fort McMurray as a 22-year-old. As one of few women among thousands of men, the culture shock is palpable, and it doesn't hit home until she moves to a spartan, isolated worksite for higher pay. Here she encounters the harsh reality of life in the oil sands, where trauma is an everyday occurrence, yet never really discussed. She draws the juxtaposition of colossal machinery and mammoth vehicles, set against a sublime Albertan backdrop of wildlife, Northern Lights, and Rocky Mountains. Ducks is the untold story of Canada: a country that prides itself on its egalitarian ethos and its natural beauty, while exploring both the riches of the land, and the humanity of its people.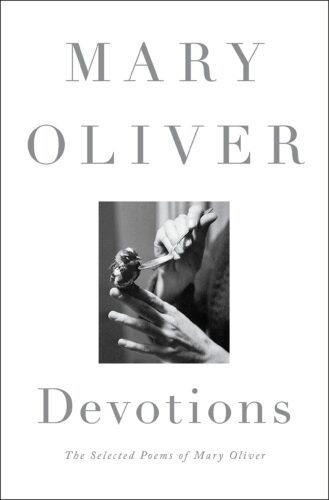 Devotions – Mary Oliver
Mary Oliver's Devotions is a timeless and beautiful collection of some of her best and most iconic poems from her esteemed literary career that has spanned over five decades. It features 200 carefully curated poems from her very first book of poetry to her 2015 collection, Felicity, and is arranged by Oliver herself. These poems feature tender, passionate, and perceptive observations of the natural world, and invite you to see the simplicity and the beauty in the crashing of waves, the rocks on the beach, and the calls of the birds. This is one of my "comfort reads", and I often find myself seeking answers and inspiration and guidance in Oliver's words.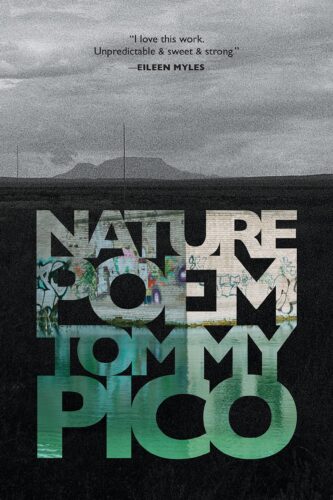 Nature Poem – Tommy Pico
Tommy Pico's Nature Poem is a reflection on what it means to write about nature as an Indigenous person. It's the story of Teebs, a young, queer Indigenous poet, who just can't bring himself to write a nature poem…The idea of writing a nature poem, or asking someone to stop littering feels extra loaded as an Indigenous person — reductive, boring, stereotypical. You see, he actually hates nature. He'd rather slap a tree across the face, or write an ode to Aretha Franklin than write a nature poem. In these poems we go on a journey with Teebs, as he grapples with human nature, sexuality, language, music, and Twitter through his own lens, all the while reckoning with manifest destiny, genocide, and centuries of disenfranchisement. Pico's writing style is smart, self-conscious, weird, and funny, and I really loved this book.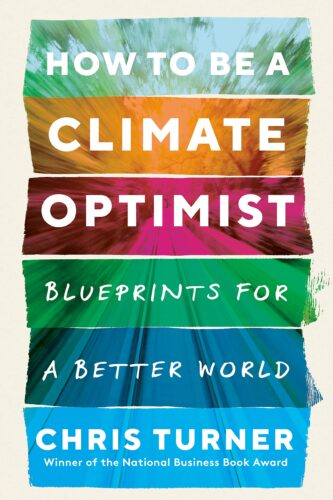 How to be a Climate Optimist: Blueprints for a Better World – Chris Turner
Chris Turner's How to Be a Climate Optimist is a balm in this era of uncertainty, upheaval, and panic. It offers an optimistic approach in a world that's on fire, sharing reportage and reflection, telling the story of a planet in peril, and the global efforts being taken to save it. This book moves past the despair, anger, futility, and hopelessness that so often permeates conversations about climate change. Instead it focuses on the innovations and ideas that allow us to focus on possibility, promise, and research, serving as a great primer on climate change for those at the beginning of their journey learning about climate change.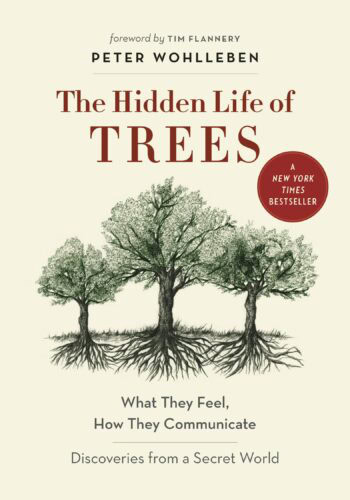 The Hidden Life of Trees – Peter Wohlleben
Peter Wohlleben's The Hidden Life of Trees shares his love of woods and forests, and explains the amazing processes of life, death, and regeneration that he has observed in the woodland, unearthing the wonders and scientific processes which so many of us are unaware of. Much like human families, tree parents live together with their children, communicate with them, and support them as they grow, sharing nutrients with those who are sick or struggling, and creating an ecosystem that can mitigate the impacts of extreme heat or cold for the whole group. The book draws on groundbreaking new discoveries, and presents the previously unknown life of trees and their communication abilities, and how these discoveries can benefit our mental and physical health. It's a love letter to trees, inspiring readers to learn from and connect with the world around them.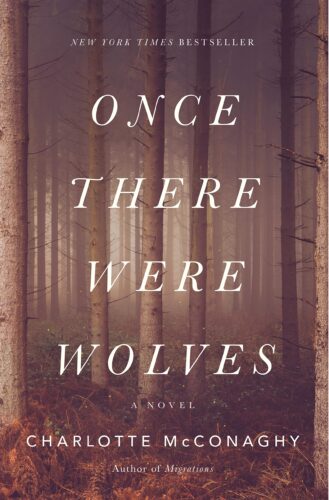 Once There Were Wolves – Charlotte McConaghy
Charlotte McConaghy's Once There Were Wolves is a heart-pounding climate fiction thriller set in the wild Scottish Highlands. This book follows Inti, who, along with her twin sister Aggie, moves to Scotland, in order to lead a team of biologists tasked with the reintroduction of fourteen gray wolves into the remote highlands. Inti hopes to heal not only the dying landscape, but Aggie, too, unmade by the terrible secrets that drove the sisters out of Alaska. Inti's not the woman she once was either. She's been changed by the harm she's witnessed, inflicted by humans, both against each other, and upon the wild. Yet, soon after the wolves begin to thrive, a farmer is found dead, and Inti knows her wolves will be blamed. Unable to accept that her wolves could be responsible, she makes the reckless decision to protect them – but if the wolves didn't kill this farmer, then who did?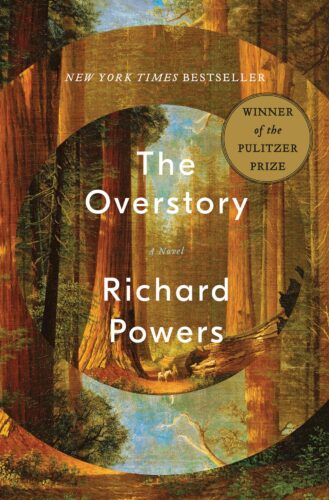 The Overstory – Richard Powers
Richard Powers' The Overstory is a sweeping and experimental work of activism and resistance. From the roots, to the crown, and back to the seeds, this novel unfolds in concentric rings of interlocking fables that range from antebellum New York to the late twentieth-century Timber Wars of the Pacific Northwest, and beyond. It reads a little like a short story collection, woven together with vivid and indulgent descriptions of trees, and forests, and the natural world. Literary and imaginative, this book is full of science, magic, and wonder, and is unlike anything you've ever read before.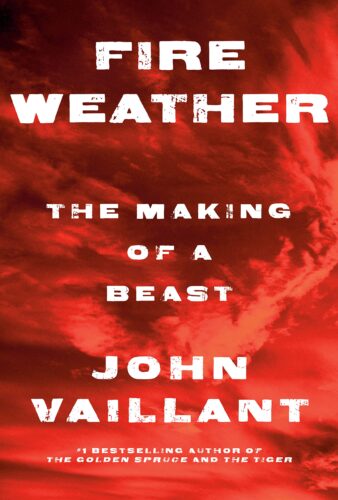 Fire Weather: The Making of a Beast – John Vaillant
John Vaillant's Fire Weather comes out in May, and it's a stunning account of 2016 and the massive wildfire in Fort McMurray, the hub of Canada's oil industry, and America's biggest foreign supplier. The multi-billion dollar disaster was known as the beast, and this beast melted vehicles, turned entire neighbourhoods into firebombs, and drove 88,000 people from their homes in a single afternoon. Known as the wildfire equivalent of Hurricane Katrina, John Vaillant warns that this "beast" wasn't a unique event, but is, instead, a preview of what we must prepare for in a hotter, more flammable world. This book features a healthy dose of respect of fire, and its role in shaping our culture, and our evolution, and the ways it's eluded our control. Vaillant approaches this book with a cinematic eye, and his masterful prose, taking us on a riveting journey through the intertwined histories of North America's oil industry and the birth of climate science, to the unprecedented devastation wrought by modern forest fires.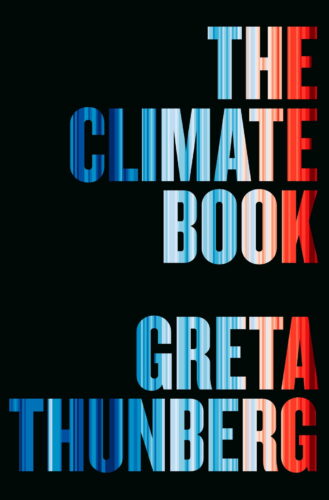 The Climate Book – Greta Thunberg
Greta Thunberg's The Climate Book is a handbook and a call to action. In this book, the world-renowned climate activist has gathered the wisdom of over one hundred experts, from philosophers and Indigenous leaders to economists and oceanographers, to compile and collect the knowledge we need in order to combat climate disaster. Included in the book are Thunberg's own stories of demonstrating and uncovering greenwashing around the world, revealing how much we've been kept in the dark. This book is both a challenge, and a source of hope, urging us to take responsibility, and act now.
–
Ameema Saeed (@ameemabackwards) is a storyteller, a Capricorn, an avid bookworm, and a curator of very specific playlists, customized book recommendations, and cool earrings. She's the Books Editor for She Does the City, where she writes and curates bookish content, and book recommendations. She enjoys bad puns, good food, dancing, and talking about feelings. She writes about books, big feelings, unruly bodies, and her lived experiences, and hopes to write your next favourite book one day. When she's not reading books, she likes to talk about books (especially diverse books, and books by diverse authors) on her bookstagram: @ReadWithMeemz