A new month is here, and plenty of unique arts and culture events are lined up for this first week of October. From author talks and readings to celebrations of Latin filmmakers to an Indigenous comedy night, here are our Toronto Best Bets for October 2-9.
The Gift Shop at Stackt Market
From Imani Dominique, curator of the BlackPOP! Exhibit, this pop-up shop at stackt market will sell prints from over 30 local QTBIPOC artists. The Gift Shop will also allow artists to develop their business skills and build community through workshops and events. More info here.
When: On now until October 22
Where: Stackt Market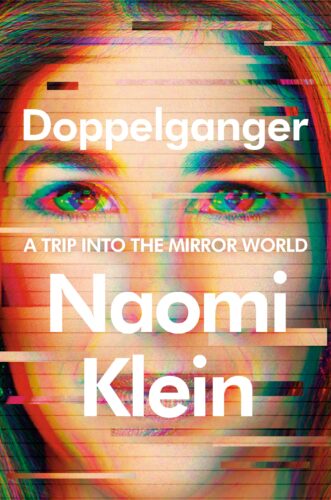 Naomi Klein on Doppelganger
Award-winning author Naomi Klein will take the stage to discuss her new book, Doppelganger, (one of our top new releases this fall). Part tragicomic memoir, part political reporting, and part cultural analysis, Doppelganger is an essential analysis of our our current moment and the distorted 'Mirror World' of identity on the internet. This conversation is moderated by award-winning writer and speaker Jesse Wente. More info here.
When: October 2
Where: Hot Docs Ted Rogers Cinema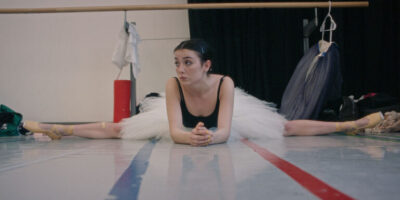 Swan Song Preview at Fall for Dance North
Swan Song is an intimate look at an unforgettable performance. The docu-series takes us inside the National Ballet of Canada's 2022 production of Swan Lake, choreographed for the first time by the legendary Karen Kain. At this event, enjoy a preview of Swan Song before it airs on CBC, live dance performances from Swan Lake, and an artist chat with the creative team behind the documentary series. More info here.
When: October 3
Where: Meridian Hall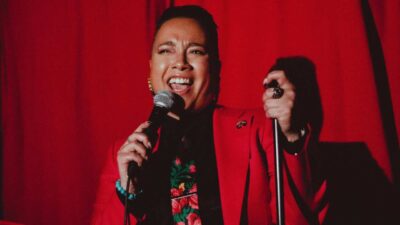 Indigenous Comedy Night: Got Land? Comedy Show
Enjoy an evening of Indigenous comedy from Got Land? Canada's first all-Indigenous comedy show, created by Black, Mi'kmaw, two-spirited comedian Janelle Niles. Guests can enjoy performances from Janelle, Don Kelly and Denise B McLeod, as well as a special screening of the short film Janelle Niles: Inconvenient. More info here.
When: October 4
Where: Hot Docs Ted Rogers Cinema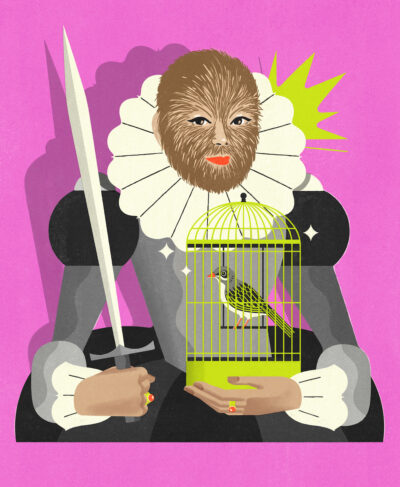 Her Words Festival – WILDWOMAN
The Her Words Festival, Soulpepper Theatre's celebration of women playwrights and performers, kicks off this week with WILDWOMAN. Based on the shocking true story that inspired Beauty and the Beast, this viciously bold and sexy comedy examines the lives of three very different women as they wrestle for survival and legacy in the 16th Century French Court of King Henry II. More info here.
When: October 5-29
Where: Young Centre for the Performing Arts
AluCine Latin Film + Media Arts Festival
This festival celebrating Latin arts will feature a diverse array of 20+ music-related films, all illustrating the power of music and cinema. In addition to film screenings, check out the two after-parties with live musical guests! More info here.
When: October 5-7
Where: Spadina Theatre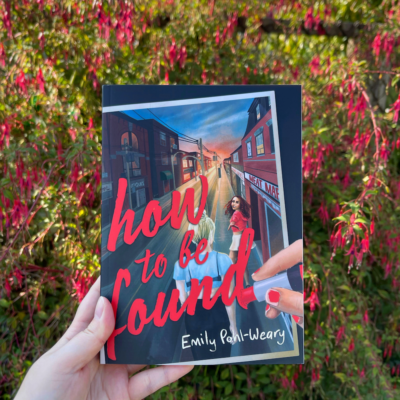 Emily Pohl-Weary's How To Be Found Book Launch
How To Be Found is a new young adult novel about inner-city teens who live on a razor's edge and understand that chosen family is just as important as blood. At this free event, author Emily Pohl-Weary will read an excerpt from the book, and then will be joined by author Bev Katz Rosenbaum for a discussion about writing teen novels set in Toronto about challenging subject matter. More info here.
When: October 6
Where: Another Story Bookshop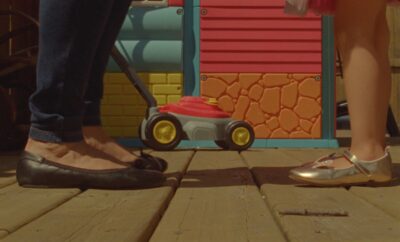 Mis Dos Voces/My Two Voices Screening
As part of the Toronto Latin American Film Festival, watch this beautiful film from Colombian Canadian filmmaker Lina Rodriguez. My Two Voices follows the stories of three Latin American women who have immigrated to Canada, delving into themes of belonging, identity, motherhood, and reconciliation. More info here.
When: October 7
Where: Innis Town Hall Theatre