If you'd like to add some sparkle to your social media platforms, look no further than lifestyle blogger, Alyssa Garrison (from Random Acts of Pastel) and Bicyclette owner and entrepreneur, Paige Boersma. Over the weekend, I attended their Get Social Workshop to learn tips on how to build a cohesive online brand and optimize my social media presence.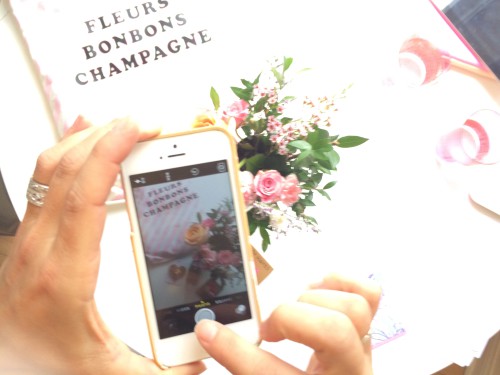 The pair make a true dream team. Alyssa's experience comes from managing her personal account, while Paige brings business savvy from using social for her business, Bicyclette. Her Instagram (@shopbicyclette) has attracted nearly 14,000 followers and Alyssa's (@randomactsofpastel) has over 22,000. Random Acts of Pastel has doubled in size since the summer and over the weekend, she was named one of the top ten bloggers in Toronto by BlogTO.
Both of their accounts elevate the everyday with a strong dose of dreamy pastels. The best part–their cohesive lifestyle aesthetic has gotten hundreds of thousands of eyes on their adventures, projects, and professional endeavors.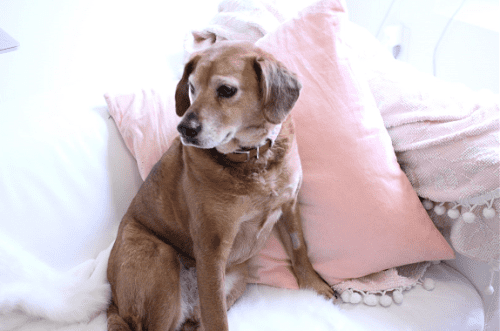 The large group squeezed into Paige's gorgeous studio and I quickly learned that most of the women were entrepreneurs looking to leverage their businesses through social media. The workshop focused on four platforms: Facebook, Twitter, Pinterest and Instagram.
Here are my biggest takeaways: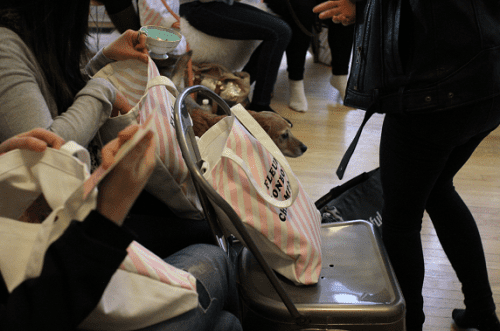 1) Be consistent with your posting schedule, colors and aesthetic. Treat your Instagram page as a portfolio of your work. When people find you they should instantly understand your brand.
2) Good content is the key to building a following. Inspiration is everywhere, but sometimes it helps to make content in advance, by having studio days or saving amazing photos for later.
3) Don't be afraid to share how you're really feeling. No one's life is perfect and it's refreshing to see there is a real person behind the account.
4) Good photos make all the difference. If your pictures are looking murky, just wipe the lens. It works like a charm.
5) Alyssa and Paige edit right out of Instagram. Usually they'll boost the brightness, up the contrast, pull down the shadows, suck out the warmth and adjust the highlights or saturation to make the colors pop. Paige likes to play with light leaks using the app iLeaker and Picfx. Whiteagram is another great app for brightening your pictures.
6) Twitter is a perfect platform to share your content, re-post interesting tweets and start conversations. As a less visual medium, it works best when you have something funny, cheeky, interesting or powerful to share. It's also a good place to post images that aren't necessarily pretty enough to post on Instagram but tell a story–like being at an event or celebrating a milestone.
7) Be timely. Look at what's trending on Twitter and see if your brand fits any of the hashtags. Making an authentic connection to topics that people are tuned into will help get new eyes on your profile.
8) Post at different times during the day to engage different users. On Twitter, it's perfectly acceptable (and recommended!) to get more than one tweet out of content you're proud of. If you post something in the morning, try reframing it slightly with a different photo or angle, and post it again in the evening. This will give different people the opportunity to see it.
9) I was surprised to learn how powerful Pinterest is for bringing traffic to the Bicyclette website. They suggest a combination of re-pinning and sharing original content.
10) Regramming is a powerful tool on Instagram but don't bother going through the regram app. Paige and Alyssa take screen caps to repost. Regramming, commenting, pinning and retweeting are important tools to authentically engage with your communities.
Paige and Alyssa were a wealth of knowledge and I'd recommend the workshop to anyone looking to finesse their online presence. They also handed out the best goody bags I've ever received; full of makeup, delicious jam, fresh juices, makeup and adorable accessories. There was a hashtag (#getsocialworkshop) for the event and within minutes I was connected to the group of talented women in the class. Social media has brought Alyssa and Paige so much success and I'm excited to put their tips into action. The opportunities are endless and I'm inspired to #getsocial.