At the centre of both is the story of Phil Demers, a whale-trainer-turned-activist, who forms a strong bond with Smooshi the walrus, while working at MarineLand. As time progresses, the relationship between Phil and Smooshi intensifies and this—along with years of watching the treatment of animals at the Niagara Falls theme park—drives Phil to become their most vocal enemy.
Emotional, fascinating, nostalgic, alarming, informative and heartwarming are all words that could be applied to both The Walrus and the Whistleblower and The Last Walrus, but it's Nathalie's commitment to the craft that really stands out. She does due diligence at covering numerous sides to the story, the result being careful and conscientious documentary storytelling, that allows viewers to assert their own opinions.
In the case of The Last Walrus, she features scientists, ex-trainers, ethicists, activists and politicians, to help audiences answer the question: should animals be held in captivity for our amusement?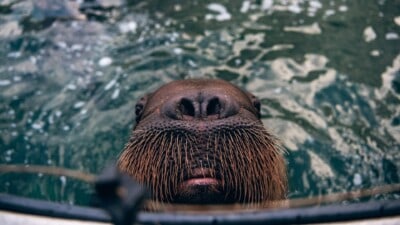 Why do you choose documentary as a form of storytelling, over narrative film? What, for you, is the appeal?
I haven't excluded narrative as a form of storytelling, but the documentary form is certainly where I have grown as a storyteller.
Making a documentary is the profound opportunity to listen. Before a single word is written or a frame created, I am present with real people, holding space for their experiences in all their glory, their tragedy and the space in-between.
Early in my career, I sat with a 90-year-old woman over the span of one year, having tea in her farmhouse several hours from my city flat. She had built bomber planes during World War II. She had sparkling, round blue eyes and she talked to me of love, pain and resilience amid the currents of the day. I wasn't only preparing to tell her story, I was preparing to live my own. Every time I sit down to listen, that, for me, is the appeal.
What documentaries have inspired your work?
Zana Briski's Born Into Brothels, about the children of prostitutes in India; Werner Herzog's Grizzly Man, about a man devoured by his own passion and hubris; and Sarah Polley's Stories We Tell, on the fragments of memory that live and collide in her family, and in each of ours.
What do you consider to be your job, or responsibility, as a documentary filmmaker?
I see it as a contribution to the future. A documentary is a spot of time as seen through the lens of an observer living in this particular moment of history. As dynamic beings, we are in constant movement and my job is to stop at the heart of it, watch for a while, and say something about what I see.
The more documentaries are made, the more nuanced a portrait we will paint for future generations; and with any luck, some curious person is going to dust them off in the far future and know themselves just that little bit better.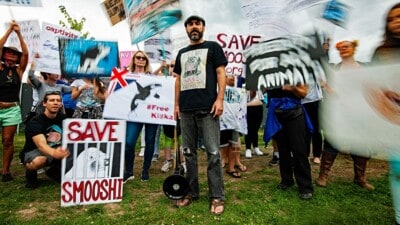 If you were to teach a course about documentary filmmaking, what three lessons would be a priority for you?
Choose your story well
Don't rush in, but know the moment
Be mindful that your characters' heavy load is not your own. Respect it, use it to tell your story, but it is not up to you to carry it.
What subject are you wanting to explore next?
The misuse of power and the pitfalls of human hubris will always be of interest to me. One of the projects I am working on now, which is still confidential, touches on these themes; and I would wager you will find a nuanced exploration of how we deal with conflict in much of my work, wherever it may lead.
The Last Walrus premieres on CBC's The Nature of Things on March 12, 9PM.