As a beauty and fashion influencer, YouTube creator Aysha Abdul offers her audience representation for Black Muslim women who don't often see themselves reflected in traditional beauty publications. Through her candid and accessible videos, Aysha challenges Western notions of "beauty" while dishing on everything from skin care to scarf tutorials.
We caught up with her this week.
SDTC: How would you like to redefine our society's current definition of beauty?
AA: I think that when society thinks of what is beautiful, or who is considered beautiful, there is a particular image that fits the mould. I am definitely not the first image that pops into mind because I do not have beautiful flowing hair or a light complexion like many media outlets focus on. As a Black hijab-wearing woman, I am the exact opposite of what the media portrays as beautiful.
Growing up, I was never able to see myself represented and that can really take a toll on your self-esteem when you're really young; however, as I've grown, I've found beauty in my hijab and my modesty and now I feel the most beautiful when I wear it. I think that being able to inspire young women who look like me and have them feel represented in the media is really breaking the mould and helping redefine the typical beauty standards that I've had to grow up with.
What have you learned about yourself throughout this process of putting yourself out there on YouTube?
Through my journey on YouTube, I've learned that being authentic and staying true to yourself no matter what will get you places. I started posting beauty videos when I was only sixteen, and since the very beginning I've tried my very best to just be me. Of course there were moments in my journey that I felt like I had to act a certain way to become more popular, or that because I don't look like the majority of other beauty YouTubers, there wasn't a place for me; however, no matter what, I stayed my authentic self and I think that is what has allowed me to grow and build such a strong community of supporters.
Another thing that I've learned about myself–and this was over the past year of becoming a full-time YouTuber–is that my passion truly fuels my success. Becoming a full-time YouTuber straight after graduating university last June was very scary for me, especially since a lot of my friends went into the corporate world. I had no idea how sustainable this would actually be, or how long I would keep at it before finding another job, but what I did know was that I has such a huge passion for beauty, creating videos and my community and that was the only fuel I needed to keep going. The second I believed in my self, the opportunities started rolling in.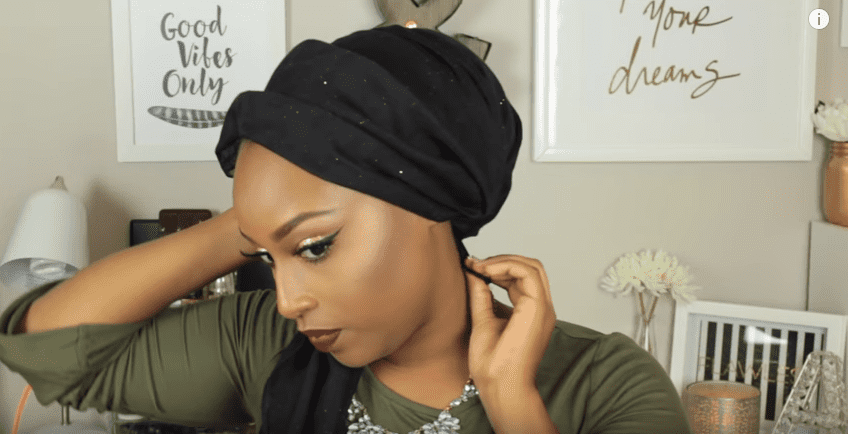 How do you get ideas for your videos? Are there any vids you've done that you are particularly fond of?
Luckily, the beauty industry is always coming out with new products so it is easy for me to theme my video around new launches or even holidays and create content around that; however, I've been working on diversifying my channel this year and including more lifestyle-themed videos so I get a lot of my ideas from my audience. They love seeing what I do day-to-day so vlogs are fairly regular on my channel. I will also just have a look at what is trending or what videos tend to do the best in the beauty and lifestyle community and add my own spin to it.
Videos that I do regularly and love are "Chit Chat Get Ready With Me," "Weekly Vlog," and "What I Eat In A Day." This was my most recent "What I Eat In A Day," and I really love how it turned out. This is another video that I really loved filming and editing, and although routine videos are a bit more time-consuming to create, I really would love to do more:
Do you find friends and family treat you differently now that you're a YouTube star?
I wouldn't really say they treat me differently. I'm still the same Aysha and all my friends and family are extremely supportive of what I do. It's also cool reconnecting with old friends or distant relatives and hearing how proud they are of me.
I do get a couple stares when I'm out in public from people who I assume watch me or follow me. I love getting to meet my supporters and I always encourage everyone to just say hello because it's way less awkward than staring.
If you were stranded on a desert island with only three beauty products/devices, what would they be?
Definitely a brow gel; my favourite is the Anastasia Beverly Hills clear brow gel. Also a good mascara; my current favourite is the Benefit Bad Gal Bang mascara. And lastly, some sort of lip balm to keep my lips hydrated; I've been loving the Bobbi Brown extra lip tint in bare melon. It's very hydrating and adds a slight tint.
What are you most looking forward to in the coming year?
I'm most looking forward to how much my YouTube family grows this year. Last year was a huge one for me and I accomplished so much, so I can only imagine what I'll do this year.
I can officially talk about this now, but I'll be Revlon's newest partner for 2018 and I'm so excited about it. Revlon was a brand that I used in many of the very first videos on my channel, so it's definitely come full-circle–the fact that I'll be working with them this year. I'm excited to see what we create together and how this opportunity will hopefully lead to many more in the coming years.
What do you love most about what you do?
Connecting with so many people all over the world who support my passion wholeheartedly. I regularly engage with viewers in my comments and seeing familiar names pop up on every video is such a great feeling. I feel like these people are my friends.
The best part is that when I have meet-ups or my subscribers see me in public, we just have an instant connection. I had an event at the Caudalie Boutique & Spa at Sherway Gardens a couple of weeks ago and to have over sixty of my supporters show up to meet and hang out was so surreal. It's the best part of my job and I'll forever be grateful to everyone who supports my dream.
Follow Aysha on Instagram.