Not many writers make money, but Jessica Knoll defied the norm when she negotiated top dollar for Luckiest Girl Alive. Published in 2015, the novel became an instant bestseller, selling over a million copies and translated into 38 different languages. While dark humour is laced throughout the book, the story is based on Knoll's harrowing real-life experience of being sexually assaulted in high school and the trauma she's lived with since.
"I knew I wanted to write my story somehow, but I was too frightened to claim it as my own," says Knoll, who gravitated to fiction over writing a memoir. "I kind of stumbled upon this character of Ani FaNelli, and I found a way to instill in her certain aspects of me—my anger—it was an incredibly cathartic experience. It was freeing because it allowed me to write about my story in a really honest way without having to worry about what the people in my life would say, because I could say, 'Oh, it's fiction'."
When the production company Made Up Stories approached Knoll about turning her book into a film, she insisted that she be the writer. It was a savvy business move that was motivated by a desire to have control over the story.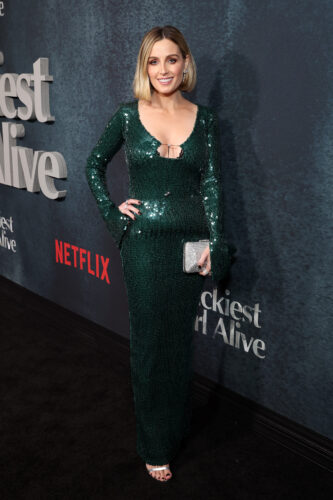 In the Netflix film, premiering October 7, Mila Kunis stars as FaNelli, a woman who appears to have it all: a coveted career at a popular glossy magazine, good looks, a well-off fiancee who adores her, and great prospects for a big and successful New York life. But her picture-perfect life begins to unravel when a true-crime documentary forces her to confront her traumatic past.
For Knoll, and everyone on the Luckiest Girl Alive, nailing FaNelli's complex and conflicting personality was key: she's ambitious but lacks confidence; she's fierce but afraid; she's calculated but guarded; strategic and smart, and yet completely lost. "I do credit Mila—her voice, her amazing talent as an actress for striking that exact right balance between someone who's going to challenge you, in terms of a likability factor, but you're still going to be along for the ride."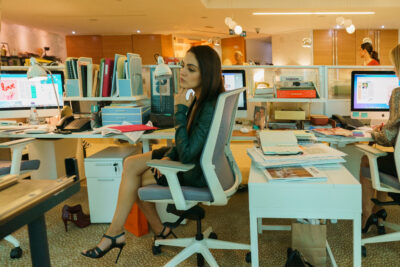 Similar to Promising Young Woman, the film examines the #MeToo movement without ever addressing it head on. When I ask Knoll if she considers #MeToo to be a watershed moment (a moment that happened two years after Luckiest Girl Alive was first published), she responds earnestly, while also freely admitting that she doesn't know.
"It's such a difficult question to answer and I almost wonder if it's too soon in history to even really know. When it was happening, it was like, Oh, God, it's finally happening and things are going to change! And then they overturn Roe v. Wade. Sometimes it feels like we've come so far, and then sometimes it feels like it's worse than it was in 2000. I think the biggest thing that heartens me, when I told my story in 2016, the world responded in kind and I heard from a lot of people I went to high school with who were telling me that they were apologetic for any role they played in any suffering that I experienced, because they didn't truly understand what had happened in that moment. But now they can see so clearly what it was. So I do think that there's an evolution, like you don't have to just be walking down a dark street late at night, pulled off the street by a total stranger and assaulted at knifepoint to be considered someone who's gone through this experience. I think that was maybe the case 20 years ago."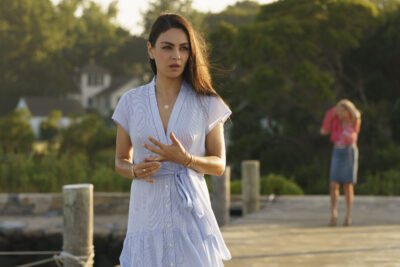 Writing Luckiest Girl Alive, both the novel and the screenplay, have helped Knoll on her own recovery path. She readily admits that she used to be like FaNelli, the character she created, constantly shapeshifting to fit in, obsessed with hitting the 'markers of success'. "She's someone who is pretty proud of herself that she can play people… she's a chameleon, she can suss out what you want to hear and tell you exactly what you want to hear and I used to be so proud of that. Through many years of therapy and work I learned that's nothing to be proud of…that means you are moulding yourself to each person you encounter, that's not a strong person! That's not a person who's staying true to their authentic self, what they want, how they feel. That's what I needed to get to," says Knoll, who shares that people pleasing is a habit she's still working on (something so many of us are still working on).
Shot in Toronto (Yorkville! Financial District! The TTC!) Luckiest Girl Alive is made for mass market consumption and is sure to rank high on Netflix. There will be critics that slam it and people who don't understand certain creative choices, but there will also be millions of women who will resonate with the story, who'll appreciate how Knoll has flipped the script, on screen, and in her own life.
Luckiest Girl Alive premieres on Netflix on October 7.