Netflix has announced an exciting slate of new films and series coming to the streaming service this fall, and you can look forward to captivating titles for just about any mood you find yourself in this season. Fall is an ideal time for intense dramas and creepy thrillers, but the chilly weather is also a perfect opportunity to curl up under a blanket and enjoy something lighthearted. From the life story of a superstar to a harrowing tale of refugee sisters, to video store employees and best friends just trying to make it through high school, we hope this list has a story you can get lost in this fall.
September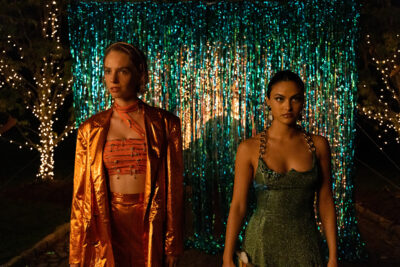 Do Revenge – September 16
Film, Comedy
Do Revenge is a subverted Hitchcock-ian dark comedy featuring two teenage girls— each ready to do what it takes to get revenge on behalf of the other. Popular it-girl Drea (Riverdale's Camila Mendes) is devastated when her sex tape gets leaked to the whole school, seemingly by her boyfriend and king of the school, Max (Euphoria's Austin Abrams). Eleanor (Stranger Things' Maya Hawke) is an awkward new student, angry to find out she transferred into the same school as her old bully. Drea and Eleanor form a secret friendship, and plan to get revenge on each other's tormentors. Teen drama, revenge plots, and an unlikely friendship sounds like a recipe for a juicy watch.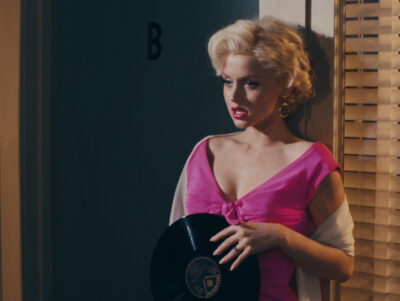 Blonde – September 28
Film, Drama
Based on the bestselling novel by Joyce Carol Oates, Blonde boldly reimagines the complicated life of Marilyn Monroe, exploring the split between her public and private selves. From her volatile childhood as Norma Jeane, through her rise to stardom and romantic entanglements, the film tells Marilyn's story through her eyes. Directed by Andrew Dominik and starring Ana de Armas as Marilyn, Blonde has already garnered attention for being the first film ever to receive an NC-17 rating from Netflix. Blonde is opening in select theatres across Canada on September 23rd, and will be coming to Netflix on September 28th— we can't wait to watch this story unfold.
October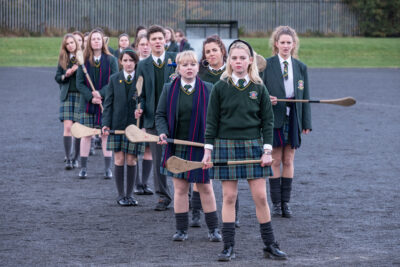 Derry Girls Season 3 – October 7
Series, Comedy
Our favourite Irish girl squad is back! Lisa McGee's candid, family-centred comedy set in 1990s Northern Ireland returns for the third season, coming to Netflix on October 7. In Season 3, change may finally be coming to Northern Ireland—there's hope in the air that the Troubles may finally be over. But the high school hardships of Erin and her friends show no signs of letting up. This lovable, quirky and downright hilarious show makes for a perfect fall comfort watch—after a long wait, we're glad it's coming back.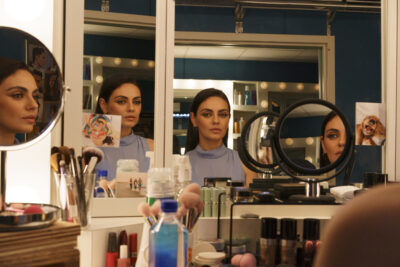 Luckiest Girl Alive – October 7
Film, Drama
Luckiest Girl Alive stars Mila Kunis as Ani FaNelli, a sharp-tongued New York journalist who appears to have it all: a sought-after position at a glossy magazine, a killer wardrobe, and a dream Nantucket wedding on the horizon. But when the director of a crime documentary invites her to tell her side of a shocking incident from her youth at the prestigious Brentley School, Ani is forced to confront a dark truth that threatens to unravel her meticulously crafted life. This one sounds like it'll have us at the edge of our seats.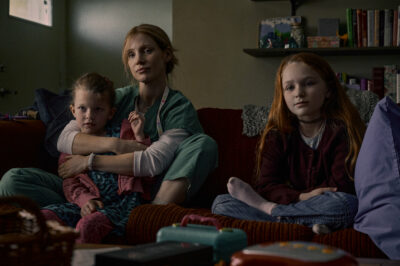 The Good Nurse – October 26
Film, Thriller, Drama
In this gripping thriller, based on true events, Jessica Chastain stars as Amy, a compassionate nurse and single mother struggling with a life-threatening heart condition and being stretched to her limits by demanding ICU night shifts. She develops a strong friendship with Charlie (Eddie Redmayne), a thoughtful and empathetic fellow nurse who starts in her unit, and begins to have hope for her and her young daughters' future. But after a series of mysterious patient deaths sets off an investigation that points to Charlie as the prime suspect, Amy is forced to risk her life and the safety of her children to uncover the truth. The Good Nurse sounds like an intense, heart-pounding story to immerse yourself in this fall.
November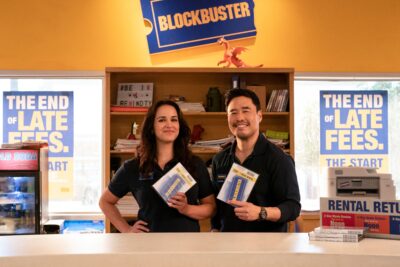 Blockbuster – November 3
Series, Comedy
From Brooklyn Nine-Nine and Superstore writers comes another charming workplace sitcom—this time, set in a beloved but nearly extinct movie store. Randall Park stars as Timmy Yoon, a movie lover and long-time Blockbuster employee. After learning he is operating the last Blockbuster Video in America, Timmy and his employees fight to stay relevant. The only way to succeed is to remind their community that they provide something big corporations can't: human connection. Brooklyn Nine-Nine's Melissa Fumero stars as Eliza, Timmy's love interest, and Olga Merediz (who shone in her roles as a grandmother in In The Heights and Encanto) plays the store's blunt mother figure.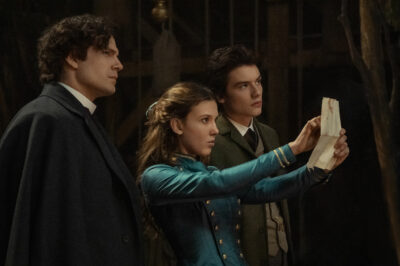 Enola Holmes 2 – November 4
Film, Adventure, Mystery, Drama
The much-anticipated Enola Holmes sequel arrives on Netflix this November, picking up with Enola (Millie Bobby Brown) opening her own detective agency, following in the footsteps of her famous brother, Sherlock (Henry Cavill). As the harsh realities of adulthood (and being a female detective) set in, Enola nearly gives up—until a new case involving a missing girl throws her into a puzzling and dangerous new world. The search leads her to London's sinister factories and colourful music halls, to the highest echelons of society and 221B Baker Street itself. If you enjoyed Enola's adventures the first time around, this looks to be an even more intriguing mystery for her to unravel.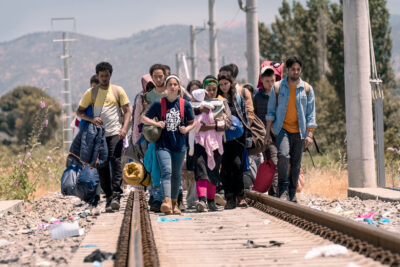 The Swimmers – November 23
Film, Drama
Following its Opening Night Gala premiere at TIFF this September, this story of sisterhood and survival will be dropping on Netflix in November. Based on a true story, The Swimmers follows two young sisters as they embark on a harrowing journey out of war-torn Syria as refugees, putting both their hearts and champion swimming skills to heroic use. Real-life sisters Nathalie Issa and Manal Issa star as Yusra and Sara Mardini, as they escape Damascus through Lebanon, Turkey and a lethal stretch of the Mediterranean Sea, while holding on to their lifelong dreams of swimming for Olympic gold.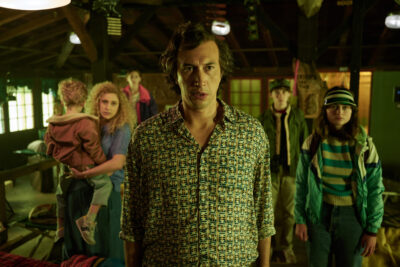 White Noise – December 30
Film, Comedy, Drama
Noah Baumbach's latest family drama White Noise stars Greta Gerwig and Adam Driver as parents of a contemporary American family dealing with the mundane conflicts of everyday life while grappling with the universal mysteries. The film opened at the Venice Film Festival this week and is getting lots of buzz for its dark, apocalyptic comedy. Judging from the trailer, it looks to be equal parts zany, amusing, and intense—we're intrigued to see it when it comes to Netflix on December 30.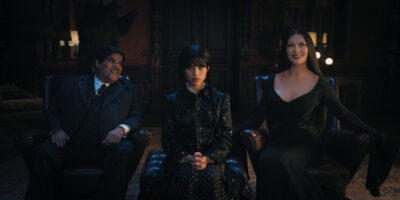 Wednesday – Date TBA
Series, Mystery, Comedy, Fantasy
Coming to Netflix sometime this fall is this twist on The Addams Family, focused on the family's gloomy teenage daughter Wednesday as she starts at a creepy new school. Starring Jenna Ortega as Wednesday and Catherine Zeta-Jones and Luis Guzmán as her parents Morticia and Gomez, the series is described as a "sleuthing, supernaturally infused mystery," and will follow Wednesday at her new school as she "attempts to master her emerging psychic ability, thwart a monstrous killing spree that has terrorized the local town, and solve the murder mystery that embroiled her parents 25 years ago." This new series from the mind of Tim Burton promises to draw us in with twisted adventures and dark mysteries—perfect for spooky season. And fear not, Christina Ricci will make an appearance.