When I'm hungry and need to be distracted, I Instagram. Standing in line for brunch I scroll, finger tapping on auto-pilot in a visual vortex of dreamy bacon bennies, peach ricotta French toast, scallions, horse tartar and five dripping-topped cheeseburgers. I get lost in a drooling trance of aerial view tables, filled with sunglasses and heart shaped latte art. I refresh my feed until my eye catches a glimmer of vinegar drizzle, or a loose crumb from the corner of a well-filtered vegan cherry pie. In my ogling I know one thing is for certain: It's the girls that are taking Instagram photography to the next level.
So, join me and let us fly into a collective hunger-induced Instagram frenzy. These are the MUST FOLLOW ladies of Toronto's incredibly tasty-looking food porn scene. Look closer, screen capture, & get jealous (warning: photos not edible).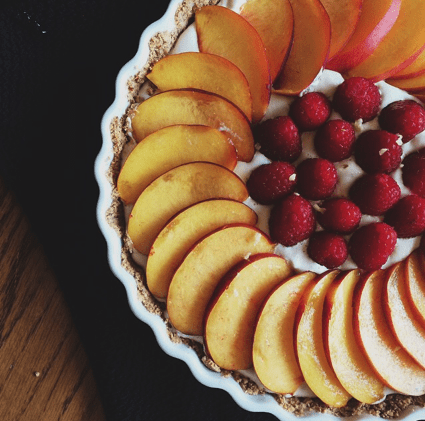 Fat Girl Food Squad: @fatgrlfoodsquad
"Spreading the good, thick word."
This collaborative community food buffet is the brainchild of Ama Scriver and Yuli Scheidt, a killer femme foodie duo reporting food, fat and feminism. Among the pictures of talented gal pals, plus-size pop-up shops and staple Toronto food bliss pics, Fat Girl Food Squad channels the inner epicurean in us all. Just look at this pic of Nonna Giuliana's Lasagna (the 12-layer lasagna from Pastizza) they posted last week.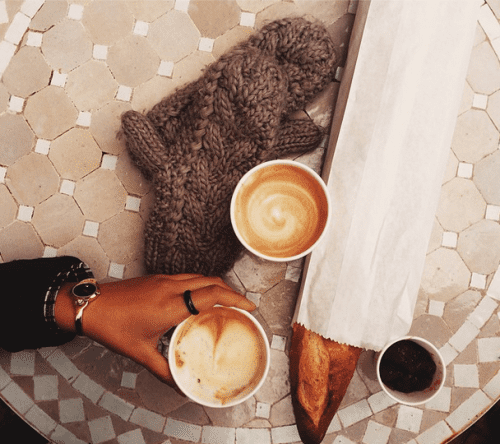 Emily Battaglini: @embattaglini
Emily Battaglini writes a food caption that's worth scrolling over two screen shots to read – you'll savor every word, because it touches you in places beyond the pit of your stomach. What better way to share food porn, than with a storytelling caption of strong feels, weather-influenced nostalgia and catchy songs?
Snapping a picture of an XL box of Pizza Pizza with half-cheese, half-pepperoni is easy, sure. But turning a photo of a $15.99 box of pizza and transforming it into a poetic finger-licking masterpiece is something.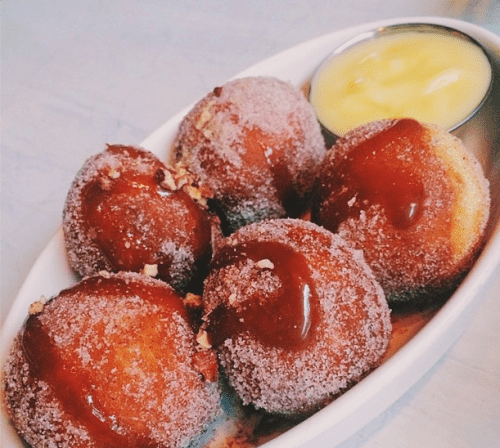 Toronto Food Slut's Instagram is a shrine to all things salty, sour, sweet, bitter and savory. Lick your lips over Grand Electric's Smoked Mushroom Quesadilla, then reminisce about summer with a picture of a loaded 5 topping hot dog from Fancy Franks. After you're done liking every single photo in the stream, scroll down and embrace the staving pain of emptiness felt from the sore sight of Buster's Sea Cove Lobster Roll (not for the hungry of heart). Um, brb – I need to look at this some more.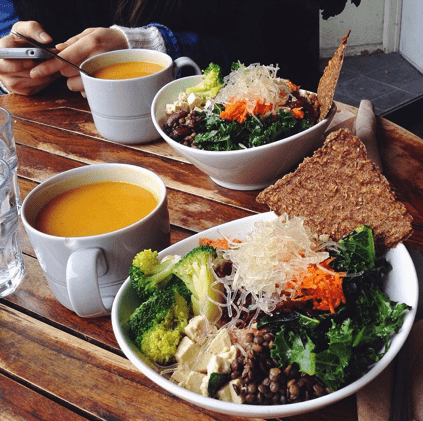 Vegan Girlfriend: @Vegangirlfriend
 I'm not a vegan, but this Instagram makes me want to become one. This one is from the minds of Áine Davis, Alexandra Courts and Megan Stulberg.  Between the homemade tacos with fresh guacamole, raw key lime pie, quinoa mac n' cheese and jaw-dropping raw pizza, they're giving carnivores a run for their money. It depicts plant-based recipes and cruelty-free menu options with style & panache.
If you're on the fence about becoming a vegan, check out the Buckwheat crepe filled with tomatoes, mushrooms, spinach, avocados and vegan mozzarella from Hibiscus. Game-changer.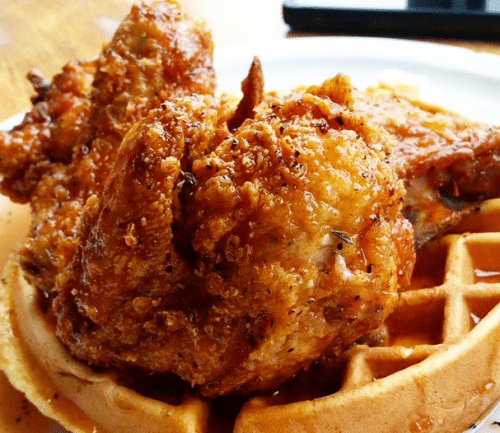 T.O. Foodies: @TOFoodies
Can't decide where you want to eat tonight? T.O. Foodies is your one-stop guide to Toronto's cream of the crop. New to the Instagram food scene, T.O. Foodies has quickly become photo credit haven for Toronto's most talented food photographers, chefs and eaters. Try not be intimidated by The Stockyardhouse & Larder chicken and waffles by @ruenyoutlife.inc – it's everything truly beautiful in this world, drizzled with syrup and butter. I'm going to pass out now from food euphoria.