It may be a bit of a trek, but it's well worth the journey. The new L'Atelier 1958 above Abe & Mary's is a sample sale dreams are made of. Opened just weeks ago, L'Atelier 1958 was created to make use of the beautiful, light-filled loft space at Abe & Mary's Jean-Talon shop.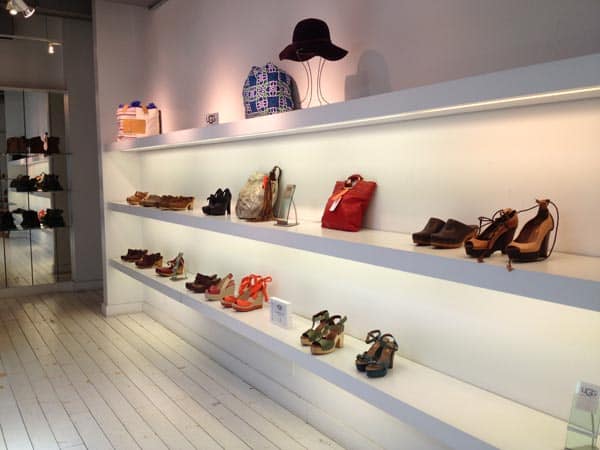 The Montreal fashion hub is named after the founder's parents, and L'Atelier 1958 takes the tribute further. Both Abe and Mary suffered from Alzheimer's before they died, and a portion of sales from L'Atelier 1958 goes to Alzheimer's research. "It's a fun and easy way to get young people involved," says Abe & Mary's Michelle.
L'Atelier 1958 is a huge space filled with hundreds of pieces. Abe & Mary's gets 5000 samples a season, and brings them up to the loft. The prices are almost too good to be true:  tops that retail at $250 are going for $25, designer jeans are $50, and beautiful formal dresses are under $100. They bring in new pieces every day, so there's always something fresh. And the space itself is as beautiful as the retail store below, so instead of feeling like you're picking through reject piles, you get to stroll around a beautiful white concept space.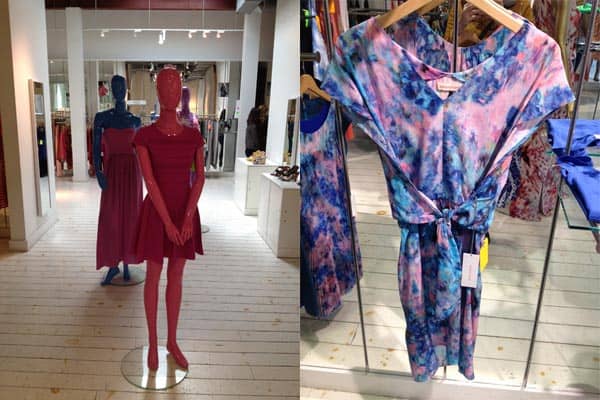 The only catch, of course, is the size. Everything at L'Atelier 1958 is made for samples. But don't let that necessarily deter you: there's more size variety here than you would expect.
We definitely recommend making the trip out to L'Atelier 1958. And there's a great healthy cafe downstairs, so you've have fuel for your bag-lugging journey home!
L'Atelier 1958,
4175 Rue Jean-Talon Ouest
(514) 448-6223