Edilou Canedo is a girl after our heart. Citing things like dolphins, Aaliyah, and rap music as inspirations, we know that she knows what's up—and her jewelery line, Cuchara, is literal proof. The Toronto-based line mixes chains with oversized stones and spikes with shiny beads to create one-of-a-kind, eye-catching pieces, all handcrafted by Canedo herself. It's safe to say Cuchara has some serious sass.
After spotting Cuchara in some of our favourite local stores (like Bridge & Bardot, JacFlash, and more) we needed to know more about the ultimate Toronto cool-girl accessory line. So we asked, and Edi came up with some sharp answers to which we only had one reply: fierce.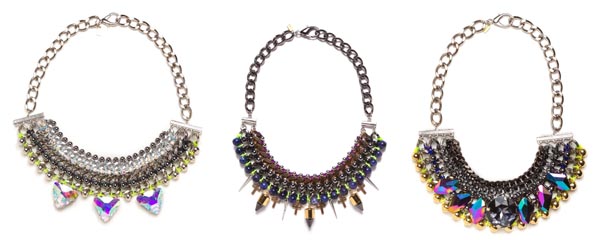 SheDoesTheCity: When did you start your jewelry collection and why did you pick jewellery?
Edilou Canedo: I started CUCHARA when I was still living in Victoria, BC, but I would say I really started giving it all my attention two years ago, when I finished the design program at George Brown. Jewellery is something I've always been obsessed with. I love how it can completely change an outfit.
SDTC: How would you describe Cuchara in three words?
EC: Witty, bipolar, sensual.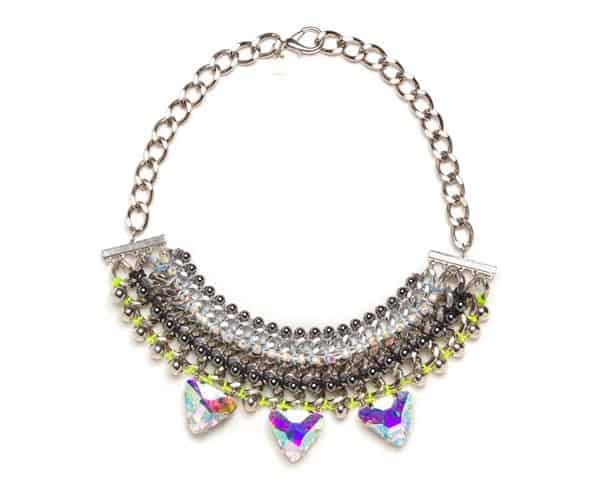 SDTC: What items are your biggest sellers right now?
EC: Our Kingdom Necklace, Sick Necklace, and Lady B.
SDTC: If you could have one celebrity wear Cuchara, who would you want it to be? Why?
EC: Aaliyah, because she's a personal icon and you know the girl knew how to get down.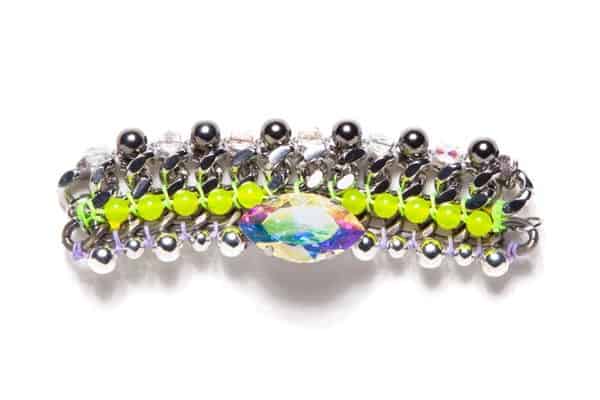 SDTC: What do you think distinguishes Cuchara from other jewellery collections?
EC: It's just hot. Wear it, love it, and feel confident, baby.
SDTC: What inspires you to create?
EC: Sunshine, dolphins, rap music, and my love for shiny things.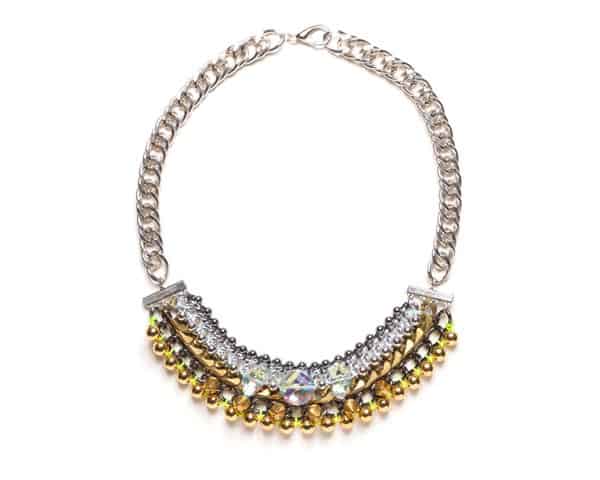 SDTC: What are some of your favourite places to go in Toronto? Parks, coffee, boutiques, spas, bars, restaurants? Where are we likely to find you?
EC: Well to be honest I'm making jewelry 99 percent of the time, BUT if I'm not you can find me at Sunnyside pool, dancing at Bambi's, or eating pho at Golden Turtle.
SDTC: Has the combination of growing up in BC and living in Ontario influenced your design?
EC: The combination of the bohemian chic of Victoria and grimy-city vibes of Toronto is always applied to my work.
For more Cuchara, click here.