It's almost spring time in Toronto, and I can't wait to begin entertaining outdoors and making my pals delicious, chilled cocktails. I've had this gorgeous Pink Grapefruit Vieux Mot on my mind for a long time, and couldn't think of a more fitting cocktail to welcome spring. (PS. In case you're wondering, it tastes just as good as it looks!)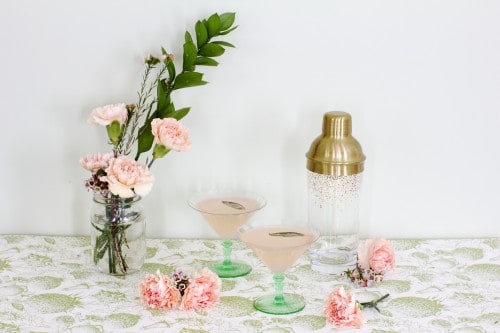 I bought the ingredients and dreamed up the shoot on that freakishly nice day this week. The next day, while Michael Morris was shooting the pictures, a nasty snowstorm blew in and covered the ground yet again. This cocktail is my resistance! Bring on spring, dammit! It's my favourite recipe yet and one of the easier ones to make. In terms of stocking your bar, I'd highly recommend buying yourself a bottle of Dillon's Gin and St Germain Elderflower liquor. In this cocktail, they work beautifully together and are simply must haves.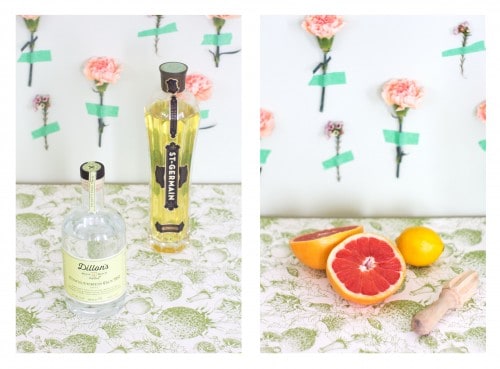 Method:
1 ½ ounces of Dillon's gin
1 ounce of Elderflower liquor
3 ounces of freshly squeezed grapefruit juice (pulp removed)
squeeze of lemon
3 drops of Scrappy's Grapefruit bitters from BYOB Cocktail Emporium
Run your freshly squeezed grapefruit juice through a fine mesh strainer to remove all of the pulp. Fill your shaker with ice and pour the ingredients in. Shake and strain into a coupe class. I garnished it with a sage leaf, which, admittedly looks like an elves shoe.
Now isn't this cocktail so much prettier than a Guinness?