What is Rad Girls Collective? Let's rewind a bit: In early 2014, Gariele Braaksma embarked on a soul-searching trip to Costa Rica, where she encountered a sisterhood of fearless female travellers. Gariele was instantly inspired to create a collective group that aimed to inspire women to explore the outdoors. When she returned home, she recruited her friend Kayleen VanderRee to help the cause. The Rad Girls Collective are determined to bring women out of their comfort zones and get them outside.
Though they are based in Victoria, British Columbia, Gariele and Kayleen are able to reach over 20,000 women all across the world through social media. Through Facebook and Instagram, the Rad Girls' mission is for women to enjoy their experiences together, collectively.
Last summer, Rad Girls Collective received a grant from MEC OUTDOOR NATION, a national movement to inspire young people to live and play outside. The grant has helped the organization to grow and inspired countless individuals to start their own outdoor adventures.
We spoke to the Rad Girls Collective, Gariele and Kayleen, to find out more about their dedication to independence and the great outdoors.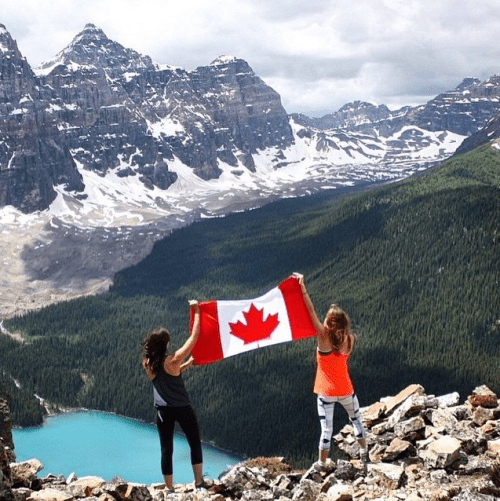 SDTC: Rad Girls Collective, who are you in one sentence?
KV: We are a community (online and local to Victoria, British Columbia) that aims to inspire women to explore the outdoors.
It was a solo trip to Costa Rica that sparked the idea. What can one learn from travelling alone?
GB: I think that travelling alone can teach us so much about who we truly are, down to the core of our being. It forces us to face our fears (whether it is the fear of getting lost, approaching strangers, or even the confrontation of our own emotions) and to step out of our comfort levels. Solo trips also teach independence, self-reliance, and self-acceptance. There's no shared itinerary or struggling to keep up; everything is at the pace we set for ourselves.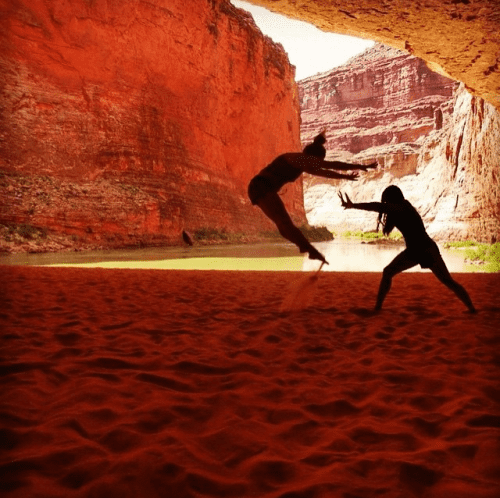 Tell us how the "do it now" mantra has changed your life?
KV: "Do it now" is always on our minds. One of our guest bloggers actually planted the seed, but we think the mantra suits our goal of empowering women to jump off the beaten path and try something new! If not now, when? The mantra has helped us to break down the barriers within ourselves that prevent us from trying new activities or pursuing our dreams/adventures. If we've "been meaning to" try something, we'd rather just try it soon instead of one day waking up and it suddenly being 10 years from now.
Who and how do you recruit?
GB: We reach out to women who share the same zest for life and exploration. We currently recruit guest bloggers who are willing to share their adventure stories with our community. We use social media to invite women to participate in outdoor activities. As for reposting pictures on Instagram, we encourage all women to share their adventures with our hashtag #RadGirlsLife!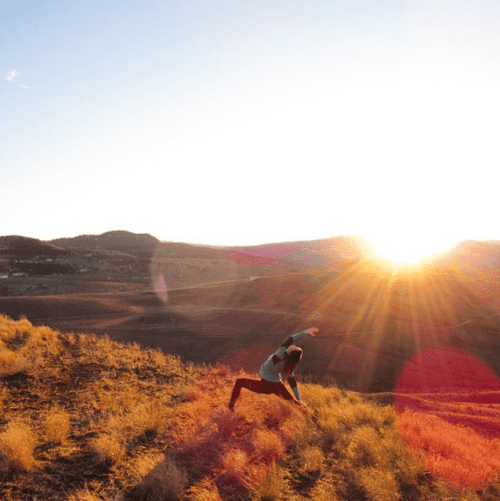 What's the greatest thing that the outdoors has brought to your life?
KV: A sense of self and connectedness to my environment. The outdoors has brought me independence, confidence, and has sparked a spirit of adventure.
GB: The outdoors has given me clarity. My mind's always going and there's nothing like smelling fresh air to reconnect and quiet my thoughts. Being outside is very restorative.
What should we all make time for every day?
KV: We should make time for ourselves. And fresh air! Lots of it, rain or shine.
GB: I will add "breathing" to that thought. Deep breaths, preferably outside.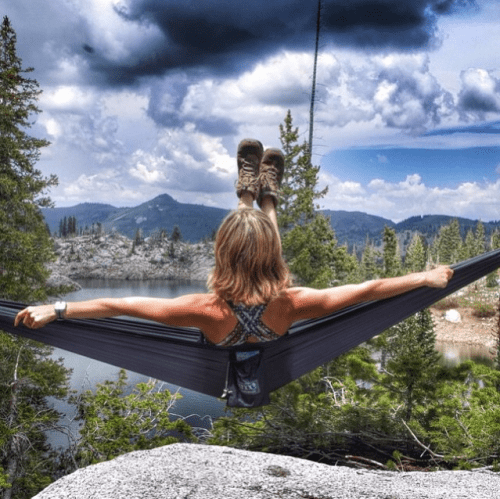 Tell us how MEC was involved in your organization?
GB: MEC Outdoor Nation has been a strong support team behind our vision. They've helped us execute some integral ideas like our #WearItOutside bracelet project, where we sold silicone wristbands in pairs (a spin on friendship bracelets) to encourage women to adventure outdoors and inspire their girlfriends to do the same. MEC Outdoor Nation has also been a generous sponsor for our local events and online giveaways, hooking winners up with awesome outdoor swag from MEC! Our two liaisons from MEC, Elyse and Rebecca, have been great partners when it comes to bouncing ideas back and forth. We all share the same vision of getting young adults outdoors.
What's the most mind-blowing experience you've ever had in the great outdoors?
KV: All of my mind-blowing experiences have given me the feeling of being small. Nothing is more humbling than being in the great outdoors. Some of my favourites are summiting Kings Peak (a mountain located in Strathcona Park, Vancouver Island), sailing alongside a pod of dolphins, and watching a meteor shower. But not all at once! 😉
GB: Honestly, every day outside is a mind-blowing experience, because I get to spend the days with my fiance and our 4-month-old daughter. But my main "happy place" is a memory of practicing yoga on a wooden deck in Costa Rica. Warm sea breeze, waves crashing 200m in front of me… I always revisit that place in my mind.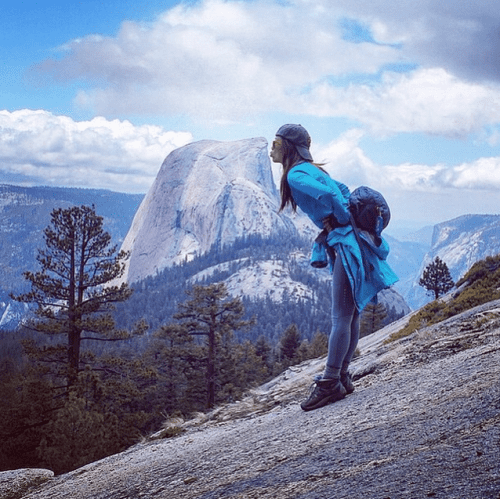 What do you want to share with the world?
KV: We want to share our passion for the outdoors and encourage women to share their radness. We want women to see that it's rad to be a professional or a beginner – just get outside and have fun! We also aim to keep a sense of humour in our messages – it's so important to stay humble, enjoy life, and smile!
Every year, MEC OUTDOOR NATION gives away $20,000 in grants to help support local organizations committed to helping young people experience the great outdoors. The Rad Girls Collective were one of the organizations that received a MEC grant last summer, and the support has helped them grow significantly.
A little more about our girls:
Gariele Braaksma is a true island girl and is inspired by all things ocean-related. When she is not stand up paddling, she can be found rediscovering her yoga practice, managing social media and marketing plans for small businesses, and enjoying the perks of new motherhood. She and her partner @coastalbrandon live in a nano mansion full of love and laughter.
Kayleen VanderRee was born and raised on Vancouver Island and grew up loving the outdoors. Throughout the years, her passion for adventure has only grown. You can find her on top of a mountain or surrounded by the ocean. She is a big believer of making time for adventure and loves sharing her passions with others.